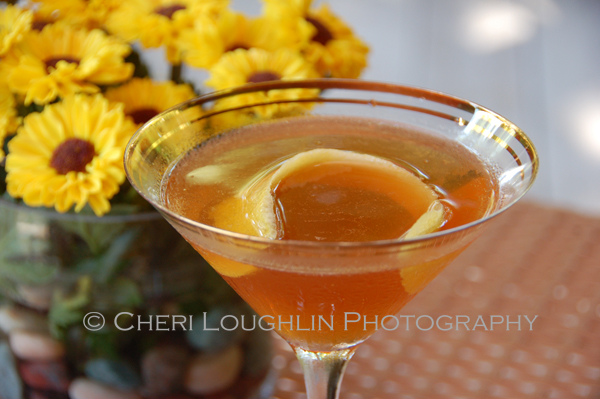 Most references to the Hennessy Martini often define measurements of 2 parts cognac to splash of lemon juice with lemon twist garnish for this particular cocktail recipe.  There are those who question whether this drink can make the claim of 'martini' in the name since neither gin nor vodka is present within the cocktail. Regardless of casual debate over measurement and classification, the Hennessy Martini builds with simplicity, yet sips with style and sophistication.  This leans the Hennessy Martini in the direction of Modern Classic Cocktail in my opinion.  This drink is also mere steps away from a variation on the classic French 75 and classic Sidecar.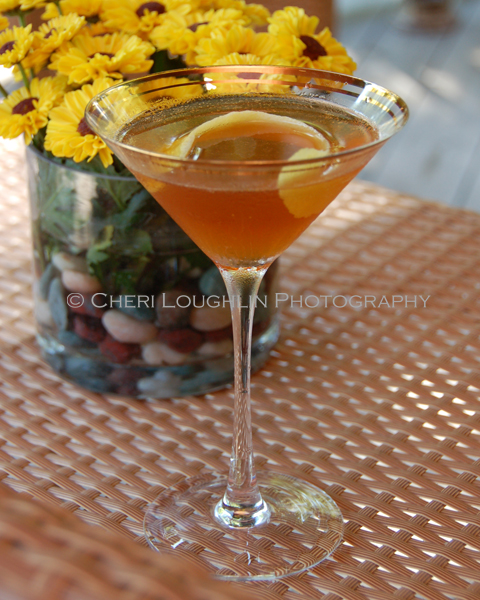 Hennessy Martini Recipe
Hennessy Martini – New Classic Cocktails, Gary Regan
3-1/2 parts Hennessy VS Cognac
1 teaspoon Fresh Squeezed Lemon Juice
Lemon Twist Garnish
Combine cognac and lemon juice in mixing glass with ice.  Stir until completely chilled.  Strain into chilled martini glass.  Garnish with fresh lemon twist.
The drink combination tastes quite delicious without layering of sugared bits which most cocktails call for in the mix.  The Hennessy Martini gives full flavor of the cognac rolling over the tongue with faintest hint of lemon ringing through.  However, I found this cocktail even more enjoyable as a cross version between the Hennessy Martini and French 75.  Try topping the cocktail with 1-1/2 parts Moscato Spumante Champagne.  The barely there sweetness toys with cognac's refined charm rather nicely.  This gives slight suggestion of the French 75, while retaining more spirited indulgence.
Fortune via CNNMoney.com runs some interesting strategic history behind the Hennessy Martini with an article Hold the Olives Martini Marketing.  Ed Brown discloses the rise in popularity of the Hennessy Martini in cocktail hot spot cities across the nation with mention of Michelle Goldberg who wrote of her experience at Salon.com in the article, Media Circus: Confessions of an undercover drink fink.
All content ©2012 Cheri Loughlin, The Intoxicologist. All Rights Reserved. Chat with Cheri @Intoxicologist on Twitter and facebook.com/Intoxicologist or str8upcocktails@gmail.com
Modern Classic Cocktail Recipe on the Rise: Hennessy Martini