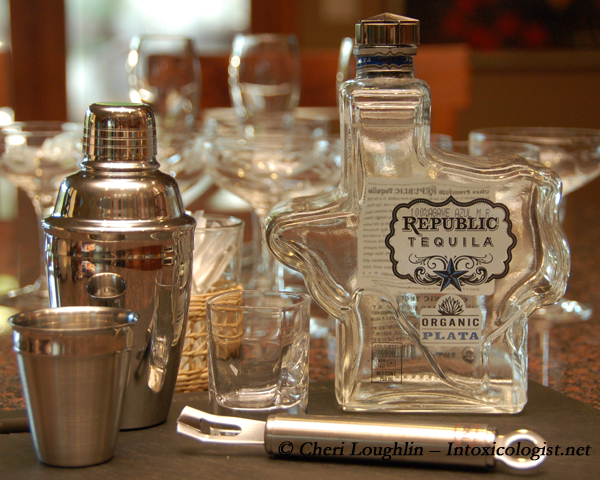 Republic Tequila catches the eye in a groovy little Texas shaped bottle. Ironically the bottle seems rather small though the state of Texas boasts images of living large with ten gallon hats, big boots and hearts as giving as the smiles are big and bright.  There is a reason for the saying, "Deep in the heart of Texas."  The state is large and one just might get lost in the surroundings of pride and hospitality.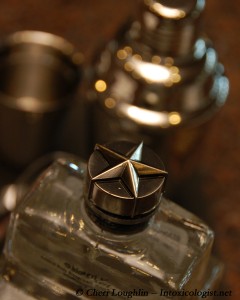 This tequila differs from others by being crafted at La Quemada Distillery, one of Mexico's only certified organic distilleries.  Republic Tequila is handcrafted and uses traditional and alternative methods of fermentation in the production process.  According to marketing material, "Unlike other distilleries, La Quemada allows Republic Tequila to rest after it has been distilled in order to produce a purer, smoother spirit."  La Quemada also proudly protects the environment by being a working green distillery.
Republic Tequila Tasting
100% Agave. Organic Plata. 80 Proof. After fermentation and distillation, Republic Tequila Plata rests for three to five days before bottling to achieve light to medium body.  $35 to $40 price range
Crystal clear like perfect water.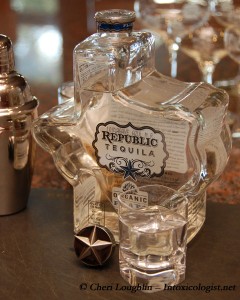 Aroma: mild, non-burning on the nose, grassy, slight butter, certain richness
Taste: Extremely light on the tongue, some burn, soft butter to vanilla notes
There was a hint of aroma that also comes through in the taste that is a little difficult to describe.  It is a wee bit like the faintness of fresh mown grass as it first lilts to the nose before it is recognizable to the senses as fresh mown grass.  Then the scent travels to a glimmer of taste just at the crux of the throat so it is just faintly there.  Hardly enough, so one wonders if it was there at all. 
Another sip renders heat, mixed with buttery spice and then the waft of flavor is there again.  Only this time the recognition becomes freshly dampened, clean soil.  The taste is brief, perplexing and intriguing.  The tequila is fresh, unassuming, memorable.  Oddly enough a definition of unassuming is 'down to earth.'  The organic tequila that gives back to the environment springs a trace of the earth in its flavor in a marvelously balanced way.  Captivating indeed.
Republic Tequila comes across as beautiful sipping tequila neat if a little heat doesn't dampen your spirit.  Excellent on the rocks (two ounces with two or three cubes please); just enough to lighten the load and bring the spirit to easy sipping pace.
Of course, a cocktail or two never hurts either!
Find Republic Tequila on Facebook or follow Republic Tequila on Twitter. 
Republic Tequila sample for review courtesy Republic Tequila representatives.  All opinions, reviews and spirits' coverage contained within are the personal opinion and decision of Cheri Loughlin, The Intoxicologist.
Find The Intoxicologist on Twitter, Facebook, StumbleUpon or Email: str8upcocktails@gmail.com
www.discus.org – Distilled Spirits Council of the United States
Copyright 2010 Cheri Loughlin – The Intoxicologist – All Rights Reserved
All opinions, reviews and spirits' coverage contained within are the personal opinion and decision of Cheri Loughlin, The Intoxicologist.
Republic Tequila is Fresh, Unassuming, Memorable