When tequila finds its way outside the Margarita and shot glass and the rich flavor of coffee flows from a bottle rather than filters through a coffee pot, cocktails just might be just on the horizon.  Kahlua fuses the flavors of Mexico's Veracruz Sugar Cane Rum and Jalisco Agave Tequila with fresh squeezed juices.  A few shakes of the wrist and a mysterious flavorful coffee liqueur twist on a classic is born…just in time for National Kahlua Day, February 27.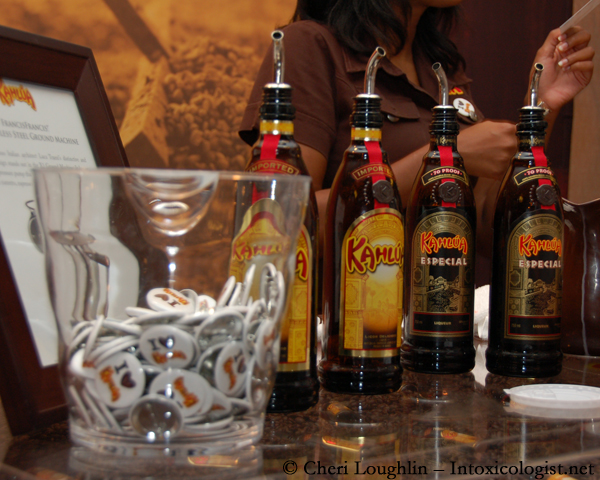 Black Paloma – created by Rick Stutz
1-1/2 ounce Olmeca Altos Plata Tequila
1-1/2 ounce Kahlua
3/4 ounce Lime
1/2 ounce Fresh Grapefruit Juice
2 dashes Bitters
Pinch Salt
Club Soda
Combine liquid ingredients except club soda in cocktail shaker with ice. Shake to chill. Strain into Collins glass over fresh ice. Top with club soda and pinch of salt.
Interesting to note: Kahlua Liqueur's base spirit is made from Sugarcane Rum from Veracruz.  Though this rum by itself would not be my first choice for premium sipping, it is ideal for creating coffee flavored liqueur.  The spirit is thinner than expected considering the viscosity of Kahlua, but the coffee and mocha notes definitely noticeable in the forefront of initial taste.
All content ©2014 Cheri Loughlin, The Intoxicologist. All Rights Reserved. Chat with Cheri @Intoxicologist on Twitter and facebook.com/Intoxicologist or str8upcocktails@gmail.com
Delicious Dark Day for the Paloma