What can you attribute this recent tinkering of gin to?
The resurgence in classic cocktail culture.

 

Gin was used often.

 

It's natural we turn to it again.

 

The other factor is the American palate has an aversion to juniper because it tastes like pine trees so the subtle amount of juniper newer gin spirits.

7 out of 10 bartenders will choose gin to mix with today.

 

Magazines are featuring bartenders as they do celebrity chefs.

 

The American palate is growing more complex.

 

Gin is freaking cool and sexy.

 

People get excited about gin.

 

Your mother never drank Bombay Sapphire.

 

You get a lot of bang for your buck with gin.

 

Many people are making it.

 

More spirits are coming out on the market.

 

More great flavors to work with.

 

More botanicals.

Gin is alive, plucked from the ground.

 

Just like a painter paints from a colorful palate.
Tell us about the Lady Danger cocktail.
We needed to dedicate more time to cocktails to present.

 

We wanted to showcase the spirit.

 

Hendrick's Gin, Parfait Amour, Lavendercello, Fresh Lemon Juice.

 

Simple, sour style cocktail.

 

Nothing new under the sun, working within the classic base of cocktails.

 
Is it appropriate to call new gins 'new'?
Aviation Gin was created to define the area it comes from.

 

Let's just be obnoxious.

 

They wanted to make a gin to be affective, damp, savory, full, organic, like Oregon, dry gin that can be sipped neat.

 

We wanted to take the classics we love and then we had to train bartenders to use it.

 

Two styles of gin – distilled and compounded gin.

 

There is also character or flavor designations.

 

These are focused on flavors.

 

New western is how Aviation defines itself.

 

They'll stick with that until someone else comes up with something that sounds better than that.

 

Fun and sexy!

 
Intoxicologist Note: Aviation Gin tastes wonderful neat! Minty, not too juniper-ish, minty, possibly some anise, vanilla notes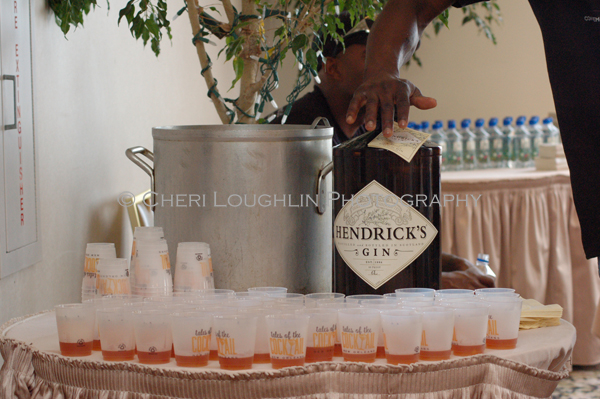 There are 26 legally defined classifications of whiskey.  There are spirits defined as tequila that don't taste like tequila.  The same can be said for gin.  There are gins that do not taste like gin.  Tanqueray definitely tastes like juniper.  But there are gins that only taste like citrus or floral defined as 'gin'.    There are styles of gin and geographically defined gins such as Plymouth Gin.  Gin does not need more laws and regulations ruling more categorization.  The industry does a fine job itself.  Bartenders should be educating consumers at the bar as well.  Everyone doesn't need to drink gin anyway or it would be boring.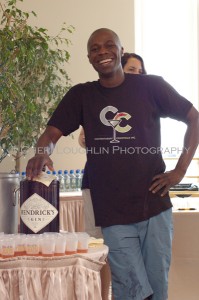 Intoxicologist Note: Tanqueray 10 neat – sweet, juniper, lime to citrus with essence of peel.  Very nice. 
Empower bartenders; yes.  But there are more consumers.  Classifying correctly may end up confusing consumers more.  It may confuse bartenders even.  Talk about what makes the spirit unique rather than classify and categorize.
Intoxicologist Note: Hendrick's Gin neat tastes a bit perfume-ish at the start, sweet at the tip of the tongue, light, ironically the larger than life cucumber tone reputation isn't coming through at the moment, but there is quite a bit of botanical, light herbal.
Intoxicologist Note: Bols 1820 Genever aroma comes across very Cachaca like.  Deep, round, smooth. 
Cheri Loughlin is a leading cocktail and photography resource for beverage companies, event planners, businesses and individuals. High resolution cocktail and beverage stock photography images are available in downloadable digital format in the newly redesigned Stock Photography Gallery at www.cheriloughlin.com.
Twitter, Facebook, StumbleUpon – str8upcocktails @ gmail.com – ©2011 Cheri Loughlin-The Intoxicologist, All Rights Reserved. All opinions, reviews and spirits' coverage are the personal opinion and decision of Cheri Loughlin.