In the beginning Aviation Day (August 19) was all about the celebration of flight, Orville Wright's birthday and congratulating the men and women who made early aviation a reality.  Today celebration of Aviation Day is possible via proclamation by President Franklin D. Roosevelt in 1939 and cocktail hour at Joe's pub or the retro version of the Speakeasy that make modern day celebrations so fun to well, celebrate or at least recognize with a cocktail or two.
Yesterday on Twitter a fellow 'Tweeter' wondered why someone would celebrate Aviation Day if the Aviation cocktail wasn't the drink of choice since I posted alternative drink recipes loosely based upon the aviator theme.  My thought on the matter is celebration times should embrace everyone.  The Aviation drink recipe calls for Gin which excludes a majority of the population who don't care for Gin as a base spirit.  Speaking as a writer; many will be writing about the Aviation cocktail and/or Aviation Gin today so right off the bat let's get them out of the way to get on with more adventurous tours around the cocktail realm.
The Aviation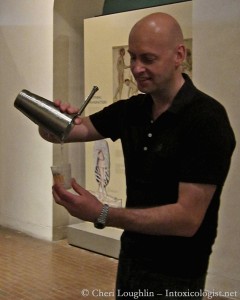 2 ounces Plymouth Gin
1-1/2 ounce Fresh Lemon Juice
1/2 ounce Maraschino Liqueur
1 dash Syrup de Gomme
Garnish: Lemon Zest
Fill mixing glass with ice. Add Plymouth Gin, lemon juice, maraschino liqueur and syrup. Shake well. Strain into martini glass. Add lemon zest for garnish.
Aviation Cocktail No. 1
Adapted from Samuel Kinsey
2 ounces Gin
1/2 ounce freshly squeezed lemon juice
2 teaspoons maraschino liqueur, preferably Luxardo
1/4 ounce Crème de Violette
Lemon twist, for garnish.
Combine the first three ingredients in a cocktail shaker filled with ice. Shake to chill well, then strain into a cocktail glass. Drizzle the Crème de Violette into the glass and garnish with a lemon twist.
Which brings us to Aviation Gin.  I had the pleasure of sitting through most of the 21st Century Gin Seminar at Tales of the Cocktail 2009 where the discussion centered on a new classification of Gin.  Ryan Magarian may or may not have won the title of 'Mr. Popularity' among Gin enthusiasts that day depending on which side of the fence they decided to perch themselves upon, but he chooses to classify Aviation Gin within the New Western Gin category.  Paraphrasing his words at Tales of the Cocktail:
"Aviation Gin was created to define the area it comes from.  Let's just be obnoxious.  They wanted to make a gin to be affective, damp, savory, full, organic, like Oregon, dry gin that can be sipped neat.  We wanted to take the classics we love and then we had to train bartenders to use it.  Two styles of gin – distilled and compounded gin.  There is also character or flavor designations.  These are focused on flavors.  New western is how Aviation defines itself.  They'll stick with that until someone else comes up with something that sounds better than that.  Fun and sexy!"
Flying certainly sounds fun and sexy as long as two feet land on the ground safely.  Gin seems to be taking off within cocktail culture without a hint at taking a breather.  Some have strong juniper overtones while others share a barely there aroma inclusion.  Gin is breaking new ground in the spirit realm.  If you haven't tried gin recently take a look around at a few of the newer spirits on the market to see this new 'designation' that created such a stir at Tales of the Cocktail '09.
The Aviation Cocktail – Aviation Gin version
2 ounces Aviation Gin
3/4 ounce Maraska Maraschino Liqueur
3/4 ounce Freshly Squeezed Lemon Juice
In a pint mixing glass add the above ingredients.  Add ice.  Shake.  Strain.  Serve up with a Luxardo cherry.
On to more exciting cocktails that have nothing to do with the word 'aviation' but have everything to do with blue skies and flight…
The Cruise Room is Denver's first bar to open the day after Prohibition was repealed in 1933.  The bar is styled after one of the lounges on the original Queen Mary.  Their bar cocktail menu boasts a listing of classics and contemporary drink recipes.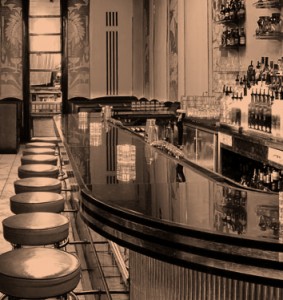 SKYY Diver Martini
Cruise Room, Oxford Hotel – Denver, CO
3 ounces SKYY Vodka
Splash Rumpleminz Pepperment Schnapps
Place ingredients in a mixing tin with ice.  Shake to chill.  Strain into a martini glass.
If you like the SKYY Diver Martini you might like the Blue Kamikaze also using the base spirit vodka.
Blue Kamikaze
2 ounces Vodka
3/4 ounce Blue Curacao
3/4 ounce Fresh Lime Juice
Add all ingredients to a mixing tin with ice.  Shake to chill.  Strain into a martini glass.
Champagne is a favorite, so it had to be added to the listing of drinks of the day.  It isn't possible to have Air Mail without the invention of flight.  Paper airplanes don't count.
Air Mail
1 part Golden Rum
2 spoons Runny Honey
1/2 part Fresh Lime Juice
1/2 part Fresh Orange Juice
Brut Champagne
Mint Leaf Garnish
Combine rum and honey in a mixing glass.  Stir to dissolve honey.  Add juices and ice.  Shake to chill.  Strain into a martini glass.  Top with Brut Champagne.  Garnish with mint leaf.
One cannot forget the B52 shot, named after the large bomber.  This drink recipe built for two should be built for a crowd considering the B52 is such a large machine and shots are better spent on large gatherings rather than one or two people.  So, duplicate this recipe or better yet, don't.  Take The Intoxicologist advice and make peace with the B52 recipe and build a better bomb.
B52 (original)
1 ounce Kahlua
1 ounce Baileys Irish Cream
1 ounce Grand Marnier
Place liquids in a cocktail shaker with ice.  Shake, shake, shake.  Strain into two shot glasses.  Shoot away.
OR….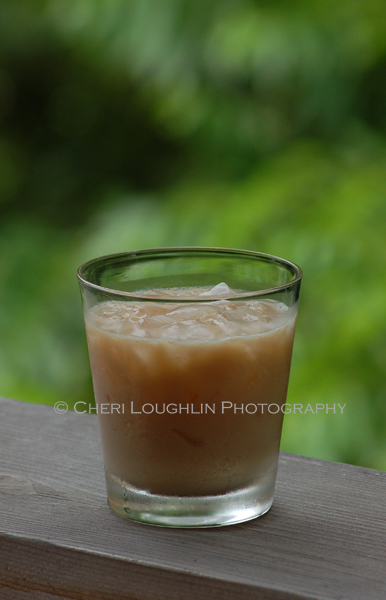 B-B52 – classic cocktail revised by Cheri Loughlin
Inspired by the classic B52 shot drink recipe
1 ounce Buffalo Trace Bourbon
1/4 ounce Kahlua Especial
1/4 ounce Baileys Irish Cream
1/4 ounce Grand Marnier
1 ounce Half & Half
Add all ingredients to a cocktail shaker with ice.  Shake thoroughly to combine and chill. Strain into a rocks glass over fresh ice.  Sip soothingly to enjoy completely.  Feel the warmth of Buffalo Trace Bourbon appease the soul rather than rain down and bomb on the parade.
Grab your Aviator's and head out into the sun to soak up some rays or grab a few bottles of spirits and mix up this beautifully vibrant cocktail of the same name.  The Aviator relies on five simple ingredients of all equal parts.  To keep it simple my ratios consisted of 1/2 ounce each with 1 full twist around the lemon.  Each spirit plays off the other in perfect harmony for a complex yet vibrant mix of delicate sweetness, gentle balance and oh, such ingenious play of flavor.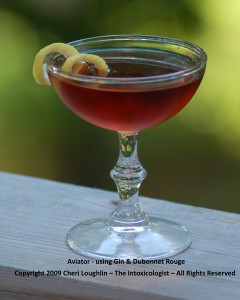 Aviator
1 part Plymouth Gin
1 part Dry Vermouth
1 part Sweet Vermouth
1 part Dubonnet Rouge
Lemon Twist Garnish
Combine all ingredients with ice in a mixing tin.  Stir.  Strain into a martin glass.  Garnish with a lemon twist.
If you like the Aviator you might also like the Flying Scotsman if darker spirits are more your thing.  According to The Bartender's Bible, the Flying Scotsman is named for the famed British steam train that became the first non-stop train from London to Edinburgh in 1928.
Flying Scotsman
1-1/2 ounce Blended Scotch
1 ounce Sweet Vermouth
1/4 ounce Simple Syrup
1/4 ounce Angostura Bitters
Place all ingredients in a mixing glass with ice.  Stir well to mix and chill.  Strain into a cold martini glass.
Chocolaty, orange with deep tones of spice; that is when Flutter starts to slip in across the sides of your tongue and meander down the middle, floating along the back until you realize the sip is gone and you must, must, must have another of this luscious concoction.  This is a terrific example of a drink recipe that uses a handful of ingredients to the utmost of their ability.  Kudos to Tony Conigliaro for whipping up this amazing cocktail recipe!
Flutter – created by Tony Conigliaro
Lonsdale House – London, England (2003)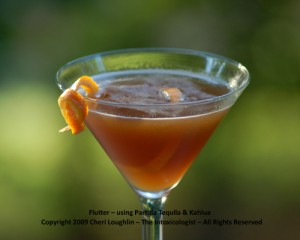 2 parts Partida Tequila
1 part Kahula
1-1/4 part Pressed Pineapple Juice
Orange Zest Twist Garnish
Combine all ingredients in a cocktail shaker with ice.  Fine strain into a martini glass.  Garnish with orange zest twist.
Twitter, Facebook, StumbleUpon – str8upcocktails @ gmail.com – ©2012 Cheri Loughlin-The Intoxicologist, All Rights Reserved.
Aviation Day Recipes to Celebrate the Day