One summer afternoon not long ago I took a day trip to Kansas City to the Power & Light District.  Sitting at one of the open air bars looking at the small cocktail menu I had a difficult time deciding what to drink.  This is often the case as cocktail menus seem to have the same old thing (Margarita, Cosmopolitan, Mojito or an assortment of overly sugared cocktails disguised as Martinis).  While these are all perfectly fine choices they were not what I had in mind for a light and refreshing summer afternoon cocktail. 
Then Absolut Mango flavored vodka caught my eye.   I have wanted to try this particular flavor since of this year.  At that time there were three new cocktails, two of which looked extremely interesting with the use of jalapeño and sage.  Mango fruit carries such an interesting flavor with its rich sweetness and yet perfumed undertone.  This makes it perfect for spicy pairings, which is why it is often found in sweetened peppery foods such as Mango Salsa.  However, the sweetness of the fruit also creates an ideal base for free spirited summer cocktails.  Hoping to capture the flavor of Absolut Mango without watering it down with too much mixer I asked the extremely accommodating bartender if she would mind making a cocktail to order.  It was the middle of the afternoon without any other customers at the bar.  She was happy to oblige.  The simple recipe below is all I asked.  The Mango Cran-Cooler turned out to be exactly what the warm Kansas City afternoon needed for a summertime cool down.

Mango Cran-Cooler Low Calorie Drink Recipe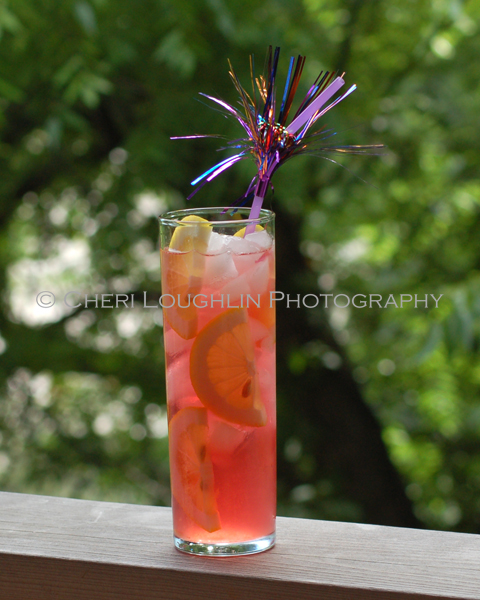 Mango Cran-Cooler – recipe by Cheri Loughlin, The Intoxicologist
2 ounces Absolut Mango Vodka
2 ounces Diet or Light Cranberry Juice
Lemon or Lime – Squeezed
Lemon or Lime Wheel Garnish
Build over ice in a tall glass. Garnish with lemons or limes. Stir.
This ends up with a slight grapefruit zing, but completely refreshing.  Personally I would opt for the Light Cranberry Juice rather than Diet Cranberry Juice which amounts to only a few calories more, but gives so much more flavor.  The diet version truly gives off the 'diet' after taste while the light version feels more authentic in flavor.
Total calories for this entire cocktail if you choose Light Cranberry Juice: 150 calories. 
Absolut Mango flavor is tropical in feel with the character of mango.  Absolut Vodka is winter wheat based.
All content ©2011 Cheri Loughlin, The Intoxicologist. All Rights Reserved. Chat with Cheri @Intoxicologist on Twitter and facebook.com/Intoxicologist or str8upcocktails@gmail.com
Lower Calorie Cocktail: Mango Cran-Cooler