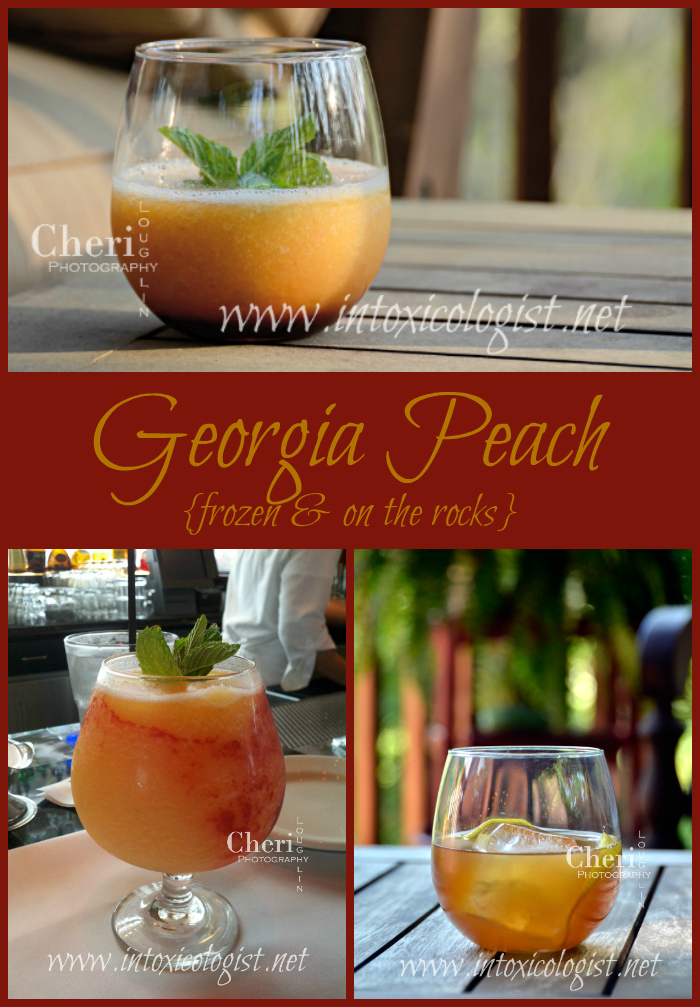 Inspiration for my Georgia Peach recipe came while having drinks at Cheesecake Factory in Omaha. It's usually just a weekday lunch spot for me. But every once in a while friends and I stop in for a Saturday afternoon drink. Their Georgia Peach recipe calls for vodka, peach liqueur and fresh peaches swirled with raspberry puree.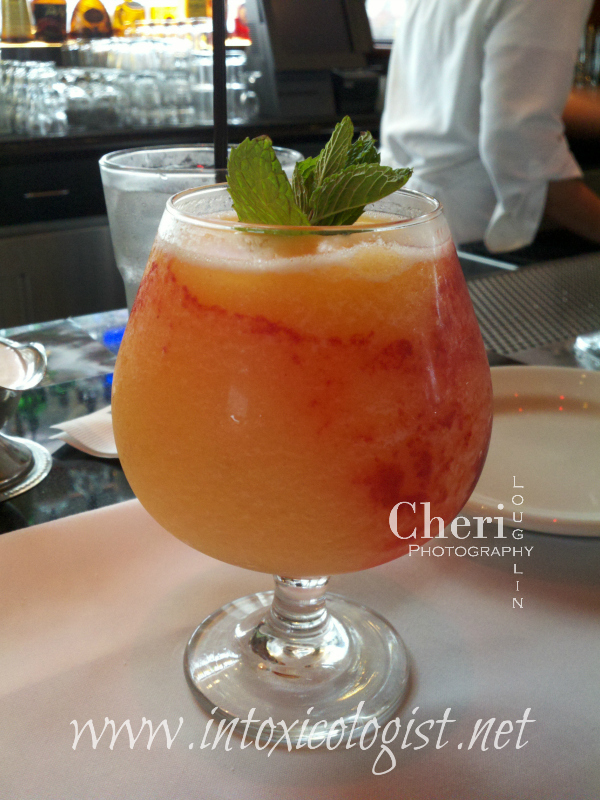 Isn't it beautiful! It runs a little on the sweet side, but it is fun and looks just like a ripe juicy peach.
Georgia Peach Frozen Recipe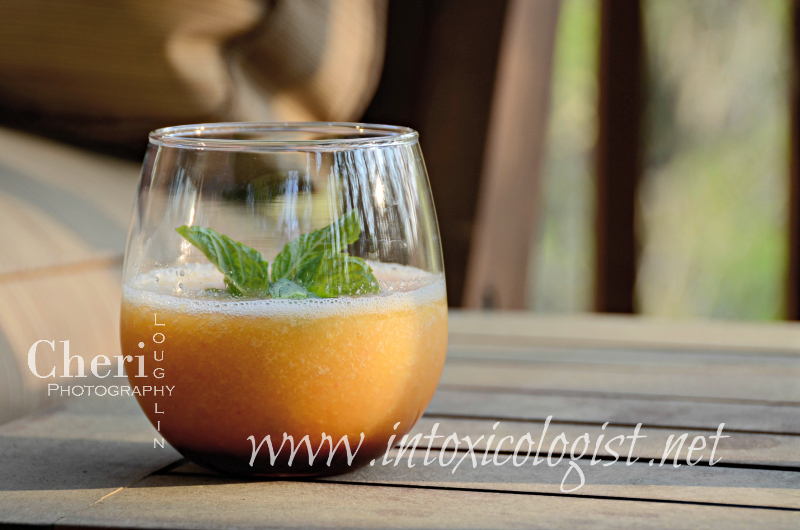 It's easy to prepare this succulent frozen drink, but multiply it for a larger batch. Georgia Peach is much too easy to gulp rather than sip. You'll be back at the blender in no time, whirling away. I like to use frozen peach slices instead of ice when blending. This keeps the drink from becoming watered down and thin on flavor.
Georgia Peach – created by Cheri Loughlin
2 ounces Peach Vodka
3/4 ounces Peach Schnapps
1 ounce Lemon Juice
1/2 ounce Simple Syrup
1 cup Frozen Peach Slices – unsweetened
1/4 ounce Grenadine
Mint Leaf Garnish
Place vodka, schnapps, juice, simple syrup, and frozen fruit in a blender without ice. Blend until completely smooth. Place grenadine in the bottom of a goblet or rocks glass. Pour blended mixture over the grenadine. Garnish with a fresh mint sprig.
If you prefer a thicker drink with more volume, add 1 cup of ice or an additional 1 cup of frozen peaches to the blender.
Georgia Peach Drink Recipe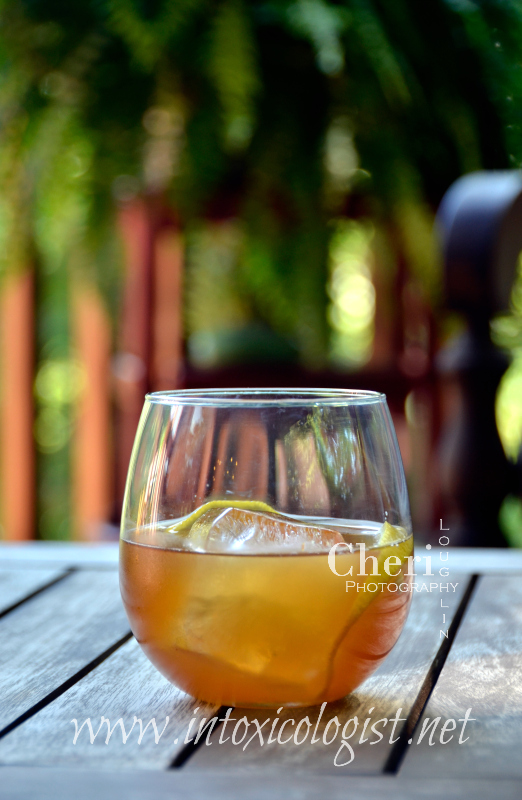 A simpler version of this drink only requires three ingredients. It is served on the rocks rather than as a blended drink. I'm not a fan of premade sour mix. Homemade Sour Mix is simple to make and tastes so much better than bottled.
Georgia Peach
1-1/2 ounce Peach Schnapps
2 ounces Sour Mix
1/2 ounce Grenadine
Lemon Wheel – optional
Combine liquids in a cocktail shaker with ice. Shake until well-chilled. Strain into a rocks glass over fresh ice. Garnish with lemon wheel if desired.
Subscribe to the monthly Newsletter
All content ©2016 Cheri Loughlin, The Intoxicologist. All Rights Reserved. Chat with Cheri @Intoxicologist on Twitter and facebook.com/Intoxicologist
Cheri Loughlin is the Omaha writer and photographer behind www.intoxicologist.net and author of Cocktails with a Tryst: An Affair with Mixology and Seduction. You can email Cheri with comments and questions at str8upcocktails@gmail.com.