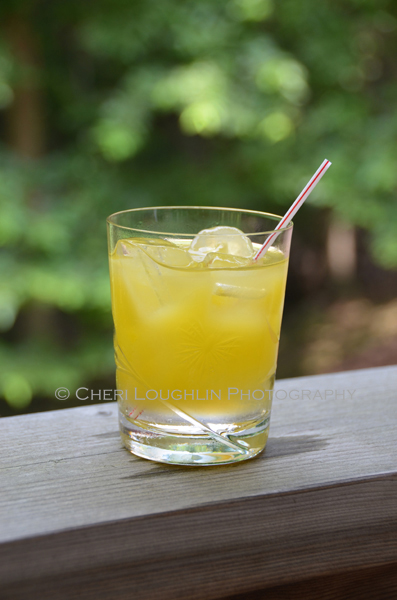 Raise your glass in toast; tis the season for low calorie bikini cocktails. There's no need to put down the glass and skip Happy Hour. Pass on the extra Happy Hour calories instead.
Many simple drinks can easily be transformed into low calorie recipes. I'll go against the grain for a second here and just say; we all don't always use fresh squeezed juices 100% of the time. If we did the refrigerated juice aisle at the grocery store would be nonexistent. So would the bottled juice aisle. Both juice aisles contain numerous flavorful low calorie juice options to use in low calorie drink recipes. Low calorie, Light or Lite juices make low calorie living and cocktailing easier than ever.
But don't skip fresh juices completely. Fresh fruit and fresh fruit juices are best for juicier flavor and fresh from the garden taste. Flavors are more vivid, lighter and breezier when fresh. Many fruits, such as berries and cherries, are low in calories naturally. They are excellent for muddling in flavored Mojitos or Margaritas.
The Bikini Cocktail Breakdown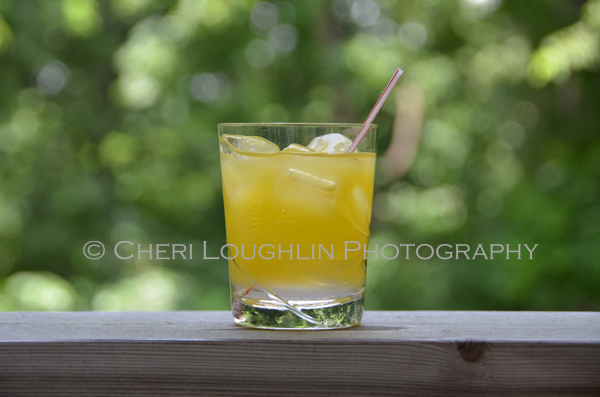 The Peach Bikini Cocktail is a variation on the traditional Fuzzy Navel drink recipe. Let's break down both cocktails to see the difference in calories.
The Peach Bikini Cocktail uses 3 ounces Tropicana Trop50 orange juice and 1 ounce Peach Schnapps. Tropicana Trop50 is 6 calories per ounce [Counting Calories Chart]. Peach Schnapps is 72 calories per ounce. Peach Bikini Cocktail contains 90 calories.
A traditional Fuzzy Navel drink recipe calls for 1-1/2 ounce Peach Schnapps at 72 calories per ounce (108 calories) and approximately 3-1/2 ounces fresh orange juice at 14 calories per ounce (49 calories). Fuzzy Navel contains 157 calories.
Both cocktails contain great flavor, but the Peach Bikini Cocktail tastes great while keeping the calories to a minimum. There is plenty of lightly sweet peach flavor just like the original Fuzzy Navel recipe contains. This bikini cocktail keeps Happy Hour low calorie for 67 calories less than the original version!
Peach Bikini Cocktail – created by Cheri Loughlin, The Intoxicologist
1 ounce Peach Schnapps
3 ounces Trop50 Orange Juice
Combine liquids in shaker with ice. Shake to blend. Strain into large rocks glass over fresh ice.
Approximately 90 Calories
All content ©2013 Cheri Loughlin, The Intoxicologist. All Rights Reserved. Chat with Cheri @Intoxicologist on Twitter and facebook.com/Intoxicologist or str8upcocktails@gmail.com
Low Calorie Peach Bikini Cocktail