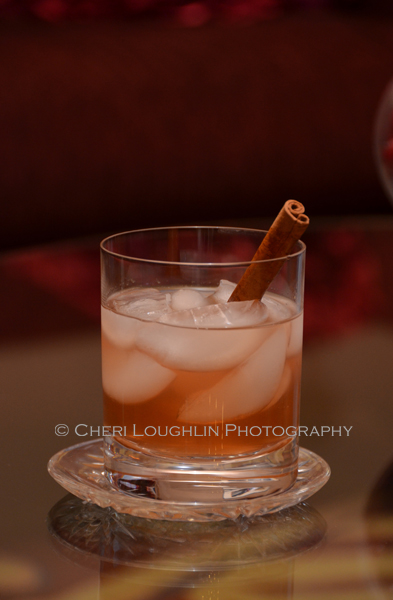 The Spanish Fly drink isn't guaranteed to be an aphrodisiac but it will quench your thirst. Margaritas and shots are usually the first tequila drinks that come to people's mind. But tequila cocktails don't always have to be traditional. Pair tequila with Irish Whiskey in the Mexico's Shamrock and you're good to go for an Irish holiday. Easy to make specialty syrups can take ordinary tequila to a new level of entertaining. The Blue & Silver Bells cocktail makes holidays shine with the Blueberry Lavender Syrup. Something as simple as rosemary infused ice enhances tequila's flavor and presentation for summery lemonade. The Spanish Fly drink recipe listed below is another interesting tequila drink that varies beyond the usual Margarita.
Spanish Fly Drink Recipe
Spanish Fly
1 ounce Tequila
1 ounce Licor 43
Ground Cinnamon
Cinnamon Stick
Place tequila, Licor 34 and cinnamon in cocktail shaker with ice. Shake to blend. Strain into rocks glass over crushed ice. Garnish with cinnamon stick. Alternative method: Build in rocks glass over crushed ice. Sprinkle with ground cinnamon. Stir with cinnamon stick garnish.
When I want to know something about tequila or get a good recommendation the first place I go is Tequila.net. Darrin Jones, a.k.a. Mr. Agave, is the "go-to" source for information at Tequila.net. Be sure to check it out.
For a quick fun read, Delish.com shares 10 tequila facts that most people don't know. Probably not even your favorite bartender.
All content ©2013 Cheri Loughlin, The Intoxicologist. All Rights Reserved. Chat with Cheri @Intoxicologist on Twitter and facebook.com/Intoxicologist or str8upcocktails@gmail.com