Summer is a terrific time to take advantage of fresh fruits of the season. Bourbon Spiced Cherries make an excellent garnish for Manhattan's, muddled in Old Fashioned cocktails or as garnish for other warm spirited cocktails you prefer.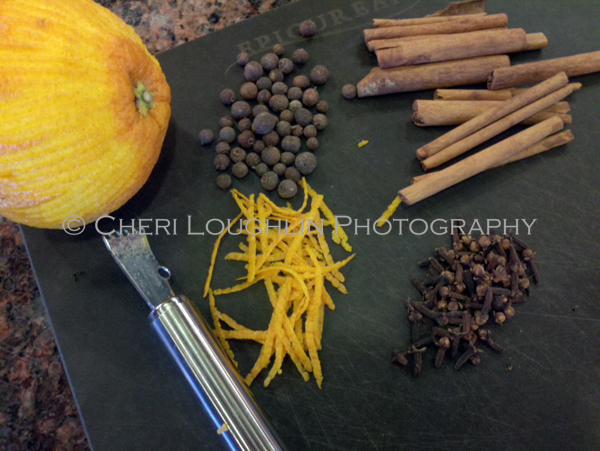 Bourbon Spiced Cherries – recipe by Mixologist Cheri Loughlin
1 cup Brown Sugar
1/2 cup Water
2 teaspoons Orange Juice
1 Cinnamon Stick
1 teaspoon Whole Allspice
10 Whole Cloves
1 teaspoon Vanilla Extract
1 pound Fresh Cherries – pitted (approximately 100 medium sized cherries)
1 to 1-1/4 cup Bourbon
Pit cherries, make sure all pits are removed. Set aside. Place sugar, water, orange juice, and spices in saucepan. Bring to low simmer. Add vanilla extract and cherries. Bring mixture to low simmer once again for 3 to 5 minutes. Remove from heat. Add bourbon. Place in heat proof jars with lids. Store in the refrigerator.
If fresh cherries are not available in your area, don't give up on making Bourbon Spiced Cherries. Find good quality flash frozen pitted cherries in the freezer aisle. Allow cherries to thaw before using. Decrease water in recipe by approximately 1/4 cup.
All content ©2012 Cheri Loughlin, The Intoxicologist. All Rights Reserved. Chat with Cheri @Intoxicologist on Twitter and facebook.com/Intoxicologist or str8upcocktails@gmail.com