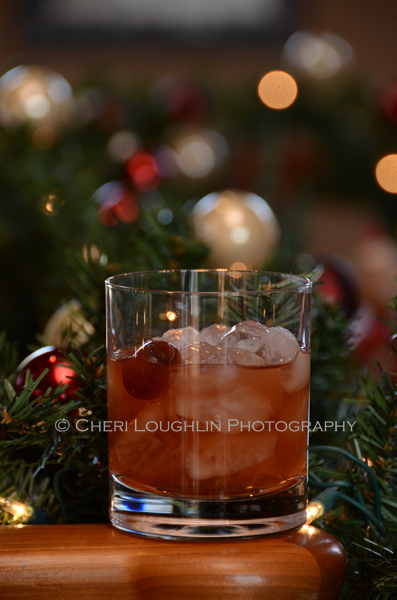 The holiday season always turns my attention toward more classically styled drinks such as the Manhattan due to its warmth and the feeling of tradition. A great way to dress the drink for the holiday season, while keeping in tune with its classic nature is the addition of spiced cherries. Homemade spiced cherries can be made in batches so there are extra jars to give as gifts.
The Spiced Cherry Manhattan is an adaptation of the classic cocktail. The homemade Bourbon Spiced Cherries bring lush flavor and terrific kick to the cocktail without the usual sweet vermouth and bitters addition.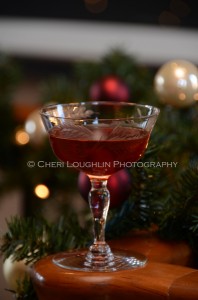 Find the recipe for Bourbon Spiced Cherries and other essential syrup recipes in the Bar Basics section.
Spiced Cherry Manhattan – created by Cheri Loughlin
2 ounces Bourbon
1/2 ounce Bourbon Spiced Cherries Syrup
Bourbon Spiced Cherry Garnish
Combine bourbon and syrup in cocktail shaker with ice. Shake to blend. Strain into rocks glass over fresh ice or strain into chilled cocktail glass according to preference. Garnish with bourbon spiced cherry.
Twitter, Facebook, StumbleUpon – str8upcocktails @ gmail.com – ©2012 Cheri Loughlin-The Intoxicologist, All Rights Reserved.