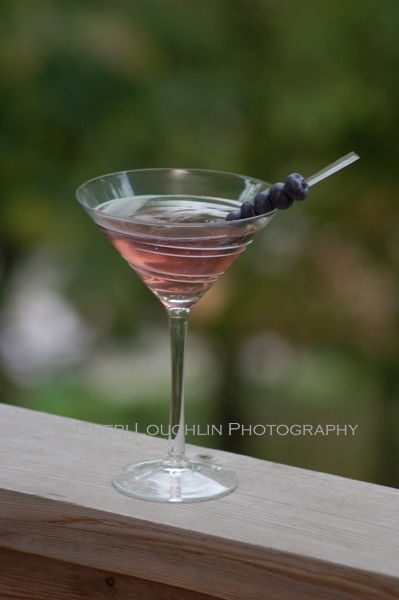 Get your summer thrill with the sweet flavor of blueberries in your glass.
Blueberry Hill – recipe by Cheri Loughlin, The Intoxicologist
1-1/2 ounce Blueberry Vodka
3/4 ounce Limoncello
1/2 ounce Fresh Lemon Juice
1-1/2 ounce Blueberry Juice
Lemon Wheel Garnish
Combine liquids in cocktail shaker with ice. Shake to blend and chill. Strain into chilled cocktail glass. Garnish with lemon wheel floated in the cocktail. Optional: Top with 1/2 to 1 ounce of Brut Champagne for extra bubbly thrill. Garnish with skewer frozen blueberries.
Twitter, Facebook, StumbleUpon – str8upcocktails @ gmail.com – ©2012 Cheri Loughlin-The Intoxicologist, All Rights Reserved.