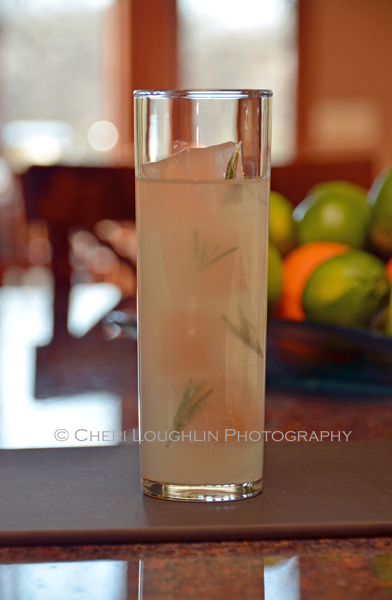 Camarena Rosemary Lemonade isn't your typical "add lemonade and stir" long drink. Rosemary infused ice cubes add an aromatic touch and unique flavor treat. As the infused ice slowly melts, rosemary flavor releases little by little into the drink. The flavors mingle giving the Camarena Rosemary Lemonade proper water dilution, excellent aroma and exceptional flavor.
Camarena Rosemary Lemonade Drink Recipe
Camarena Rosemary Lemonade – recipe by Cheri Loughlin, The Intoxicologist
1-1/2 ounce Camarena Reposado Tequila
4 ounces Lemonade
3 to 4 Rosemary Infused Ice Cubes*
Place Rosemary Infused Ice cubes in highball glass. Add Camarena Reposado Tequila. Top with lemonade. Stir. Garnish with additional rosemary sprig or lemon wheel if desired.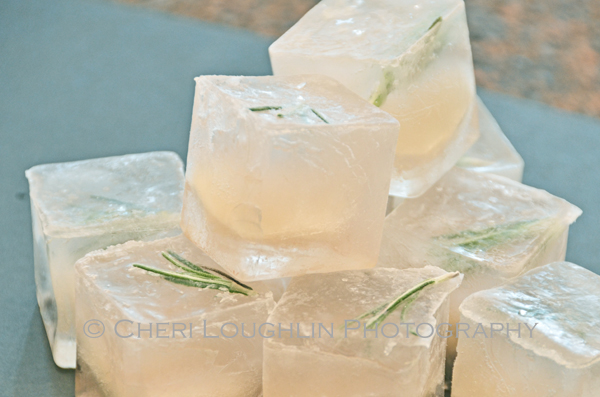 Rosemary Infused Ice should be made ahead of time. It takes roughly 4 to 6 hours to freeze. Don't just save Rosemary Infused Ice cubes for cocktails. Use infused ice to chill water, regular lemonade, raspberry lemonade, tea, etc. The rosemary provides fabulous visual effect and amazing aromatics to the drink.
*Rosemary Infused Ice – recipe by Cheri Loughlin, The Intoxicologist
3 cups Water
6 Rosemary Sprigs
Pinch 12 to 15 tips from rosemary sprigs. Set aside. Simmer water. Add remaining rosemary sprigs to heated water. Simmer 2 to 3 minutes. Remove from heat. Strain into heatproof container. Allow to cool. Place rosemary tips you've set aside into individual ice tray cubicles. Pour cooled rosemary water over rosemary tips. Place in freezer.
Tip: Before placing ice tray in freezer ~> I like to place a folded paper towel under my ice trays just in case they drip. This keeps anything else in my freezer clean and free from drips. Place a sheet of plastic wrap over the top of the ice tray. Gently run your finger across the top to remove any air pockets. This keeps the ice clean and other aromas from seeping into the ice while it freezes.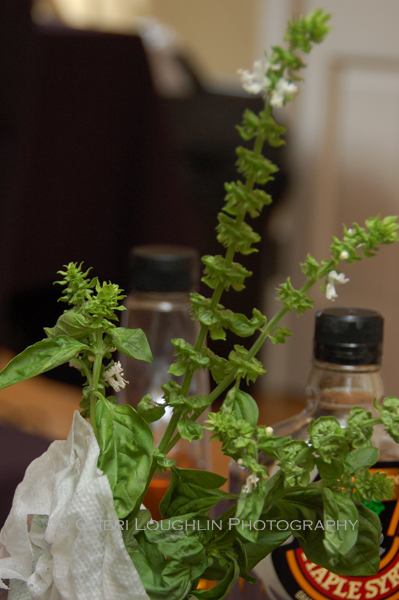 The next time you have a few fresh herbs leftover from a recipe, think about making infused ice. The herbs won't go to waste. You'll indulge your creativity. And there will be a new flavor sensation in your future.
Camarena Rosemary Lemonade makes an excellent summer drink. Think about serving this at your next backyard barbeque, pool party or as an alternative brunch cocktail.
The Rosemary Lemonade and Rosemary Ice recipes were commissioned by representatives of Camarena Tequila as part of the Corporate Mixology program offered by Cheri Loughlin, The Intoxicologist. Find more recipes created by Cheri Loughlin for Camarena Tequila on this site and at tequilacamarena.com and by following Camarena Tequila on Facebook and Twitter.
All content ©2013 Cheri Loughlin, The Intoxicologist. All Rights Reserved. Chat with Cheri @Intoxicologist on Twitter and facebook.com/Intoxicologist or str8upcocktails@gmail.com
Camarena Rosemary Lemonade