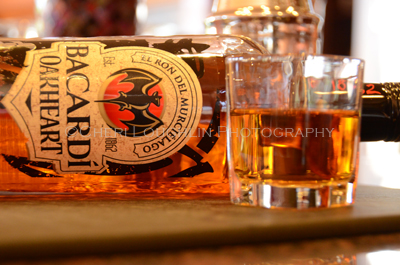 Smooth Spiced Rum straight from the HEART of charred OAK barrels for a hint of smokiness. Represents "strength, adventure and authenticity of character."
70 Proof / 35% alcohol
Suggested Retail Price: $12 to $16 price range / 750ml bottle
Availability: Widely available
Bacardi Oakheart Rum Tasting Notes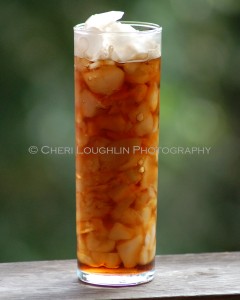 Color: Amber
Aroma: Vanilla heavy. Toasted marshmallow. Brown sugar sweetness. Faint hint of pecan.
Tasted Neat: Perfectly roasted marshmallow flavor without the charred campfire edges. Lingering vanilla. Cinnamon roll goodness over the tongue. Moderate sweetness.
I like this very much. Definitely would sip this neat or on the rocks.
Mouth Feel: Slightly thin.
Comparable Spirit: There are many spiced rums on the market. All a little varied in their spice and vanilla notes. Compare a few of these rums yourself and discover a few spiced rum cocktails in the process.
Possible Uses, Pairings and / or Cocktails:
Billed as a contender for "the" go-to aged rum for Rum & Coke (Oak & Coke). As to cocktails, the Bacardi website only links Bacardi Oakheart with Rum & Coke, chilled shot and on the rocks pour. I think it might also add flavor depth to the Rum Runner or Mai Tai cocktails.
What cocktail would you use Bacardi Oakheart in?
Review sample courtesy representatives of Bacardi
Twitter, Facebook, StumbleUpon – str8upcocktails @ gmail.com – ©2012 Cheri Loughlin-The Intoxicologist, All Rights Reserved.
Review: Bacardi Oakheart Rum