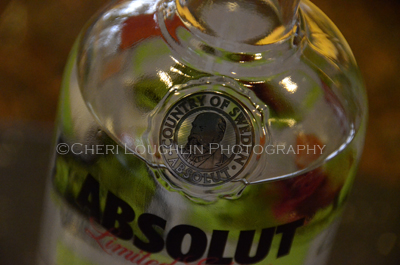 Vodka with grape, dragon fruit and papaya flavors
80 Proof / 40% alcohol
Suggested Retail Price: Within the $20 to $25 range / 750ml bottle
Availability: Released in May 2011 with limited edition status.
Absolute SF Vodka Tasting Notes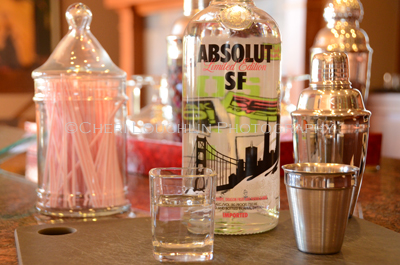 Color: Clear
Aroma: No burn on the nose. Light citrus. Bit of grape (succulent rather than tartly sweet). Reminds of tart citrus wine. Peaches. Faintest hint of perfumed sweetness, most likely from the papaya inclusion.
Tasted Neat: Compared with the aroma, there is barely any sweetness carrying through in the taste. Grape definitely comes through first, but muted rather than like a grape flavored vodka. Bit of burn. Metallic. Hint of bitterness. Bit of floral. Hints of apple come to the forefront once the spirit is chilled with ice. Flavor is nice, subtle.
Mouth Feel: Thin
Comparable Spirit: None come to mind off the top of my head. Keep in mind the Cities Editions are often unique with flavors, history and thoughts of the specific city they are designed with in mind.
Possible Uses, Pairings and / or Cocktails:
Might try with ginger ale for a bit of crispness. Simple syrup with splash of club soda or bubbly. Peach schnapps and cranberry. Possibly tonic or splash of lemon lime soda as topper would also be refreshing.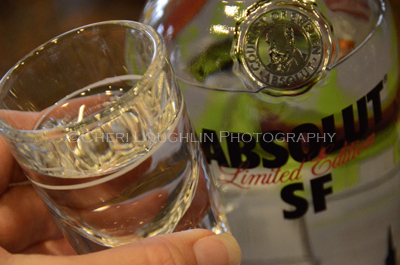 Absolut Wild Parrot
1-1/2 ounce Absolut SF Vodka
1/2 ounce Lychee Liqueur
1/2 ounce Fresh Lime Juice
1/4 ounce Simple Syrup
2 ounces Cranberry Juice
Club Soda
Mint Leaves & Lime Slice Garnish
Combine liquids except club soda in cocktail shaker with ice. Shake to blend. Strain into highball glass over fresh ice. Garnish with mint sprig and lime slice.
Review sample courtesy representatives of Pernod-Ricard
Twitter, Facebook, StumbleUpon – str8upcocktails @ gmail.com – ©2012 Cheri Loughlin-The Intoxicologist, All Rights Reserved.
Review: Absolut SF Limited Edition