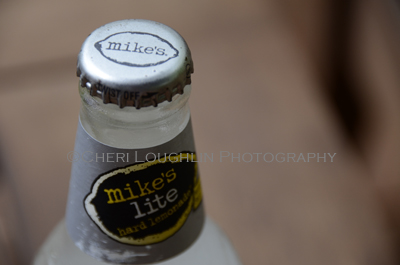 Calories: 220 calories per 1 bottle of 11.2 ounce size (according to FatSecret)
3.2% alcohol
Suggested Retail Price: $6 to $8 range / 6 pack
Availability: Widely available, especially in the traditional flavors.
Gluten-Free
Mike's Lite Hard LemonadeTasting Notes
Lemonade Flavor: Weak lemonade with slight carbonation. Can definitely taste artificial sweetener even though the bottle says it is naturally sweetened.
Cranberry Flavor: Very weak cranberry. Thin on flavor. Slight apple juice after taste. Again, artificial sweetener comes through in the taste.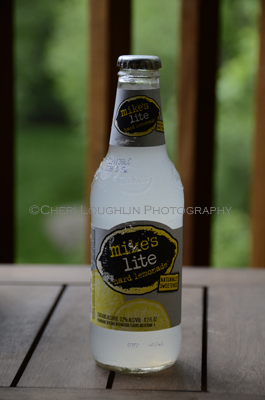 I don't often purchase bottled malt beverages whether they are flavored or lower calorie, so I'm not a terrific judge at comparing this particular brand to other brands. The one I usually buy when I'm in the mood for this sort of thing is Smirnoff Ice original flavor. That one has great carbonation and hits the spot for not so lemony, but still citrus flavor.
I do have many friends and acquaintances who love the regular varieties of Mike's Hard Lemonade. Two friends sampled both lite flavors above and weren't particularly crazy about them. Artificial sweetener is an acquired taste or at least a taste someone opting for lower calories must get used to or at least take in stride.
The carbonation factor is a real problem for me when it comes across so weak. I found that to be true in another malt beverage tasting not long ago. Weak carbonation in a malt beverage is sort of like the carbonation being off in sodas and tonic when shot through a bar gun. They tend to be syrupy, flat and too sweet. That's a bit how each of the Mike's Lite Hard Lemonade came across when sampled. There is also a bit of acidity that wasn't quite desirable.
I'd love to know what you think of lower calorie malt beverages. Do they rock your boat or do you leave them by the wayside?
Review sample courtesy representatives of Mike's Hard Lemonade
Twitter, Facebook, StumbleUpon – str8upcocktails @ gmail.com – ©2012 Cheri Loughlin-The Intoxicologist, All Rights Reserved.
Review: Mike's Lite Hard Lemonade