Dubonnet Rouge blends herbs, spices and fruit peels together with medicinal quinine and fortified wine.  Although it was originally purposed to ward off disease by making the ingestion of quinine more pleasant just as other spirits of the past, Dubonnet Rouge's use in cocktails has gone far beyond "medicinal use" and into the realm of modern mixology.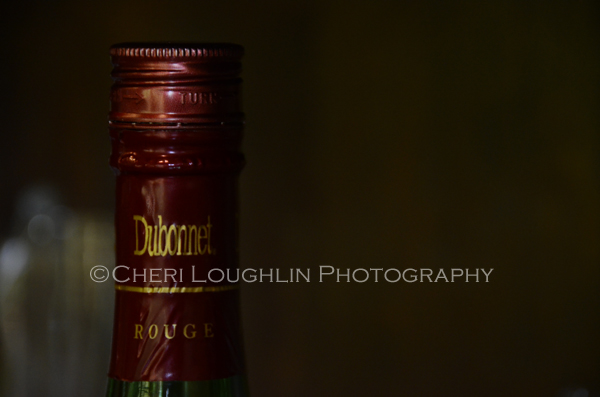 Just in time for Bourbon Heritage Month; The Dubonnet Mint Julep is an aperitif version of the classic bourbon Mint Julep. Each of the fresh herb additions pair wonderfully with the aromatics of Dubonnet Rouge. Get inspired to recreate a classic by sampling this classic variation.
Dubonnet Mint Julep – created by D. McKnight
2 ounces Dubonnet Rouge
3 ounces Bourbon
1 teaspoon sugar
Handful of mint
Place mint and sugar in mixing glass. Muddle briefly. Add remaining ingredients with ice. Shake or stir to mix completely. Strain into julep cup over fresh crushed ice.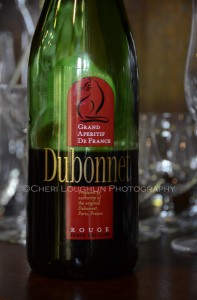 There are much more traditional style recipes such as the Dubonnet Cocktail; 1 measure Dubonnet Rouge, 1 measure Gin, Dash of Orange Bitters & Lemon Twist Garnish. Served Up. But there is still room for more creative offerings within the mixology field.
Summer Thyme, courtesy of Michael Green, plucks fresh thyme from the garden for an inspiring cocktail utilizing the unique flavor of Dubonnet Rouge.
Summer Thyme – created by Michael Green
1 ounce Dubonnet Rouge
2 ounces Vodka
1 sprig Fresh Thyme
Squeeze of Lemon Juice
Salt and Pepper to taste
Lemon Slice & Fresh Thyme Sprig Garnish
Place all ingredients except garnish into cocktail shaker with ice. Shake to blend and chill, allowing the aromatics of the fresh thyme to permeate the drink. Strain into rocks glass over fresh crushed ice. Garnish with lemon slice and sprig of thyme.
Dubonnet Rouge is a stylish and affordable aperitif as it stands among much higher priced liqueurs and aperitifs on the liquor store shelf.
Twitter, Facebook, StumbleUpon – str8upcocktails@gmail.com – Copyright 2012 Cheri Loughlin – The Intoxicologist – All Rights.
Dubonnet Rouge: Classic & Contemporary