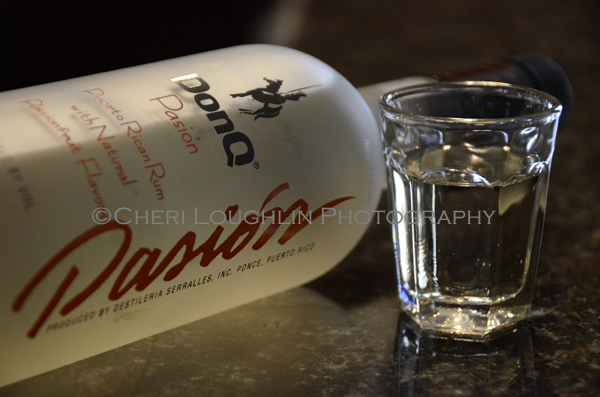 Puerto Rican Rum with Natural Passionfruit Flavors
60 Proof / 30% alcohol
Suggested Retail Price: $12 to $15 range
Availability: United States offices opened in June 2009 with the purpose of increasing availability to all fifty states. DonQ Pasion Rum has limited availability in US at this time.
Tasting Notes
Color: Mostly clear with just barely there tinge of ecru w/ very light peach. Not perfectly clear.  
Aroma: Detect a bit of alcohol on the nose, but no burn. Passionfruit inclusion is barely there if at all. Fruit is extremely faint.
Tasted Neat: Light sweetness. Toasted type sweetness. Burn. Passionfruit is again very light. I do like the unusual sweetness with its mix of burnt sugar, roasted fruit feel. More fruit comes through in third to fourth sip. Not liking the after taste neat, but this is not a flavor that is meant to be sipped neat. It's meant to be paired with favorite mixers.
Mouth Feel: Upper end of light.
Possible Uses, Pairings and / or Cocktails: Variation on classic Cosmo comes to mind first, using  Passionfruit Rum version. Might also go well with orange juice with squeeze of lemon. Possibly Sprite topper.
Holiday Highball
2 ounces DonQ Pasion Rum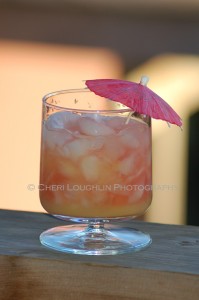 1/2 ounce DonQ Anejo Rum
1 ounce Passion Fruit Juice
1/2 ounce Simple Syrup
Sparkling Wine
Mint Sprig & Lemon Wheel Garnish
Combine rums, juice and simple syrup in cocktail shaker with ice. Shake to blend & chill. Strain into highball glass over fresh ice. Top with splash of sparkling wine. Garnish with mint sprig and lemon wheel.
Pasion Madras
1-1/2 ounce DonQ Pasion Rum
1-1/2 ounce Orange Juice
4 ounces Cranberry Juice
Orange Slice Garnish
Build in highball glass over fresh ice. Garnish with orange slice.
Find more DonQ Rum Reviews & Cocktails on this site by following the link.
Review sample courtesy representatives of DonQ Rum
Twitter, Facebook, StumbleUpon – str8upcocktails @ gmail.com – ©2012 Cheri Loughlin-The Intoxicologist, All Rights Reserved.