December 7 is National Cotton Candy Day. Will you celebrate?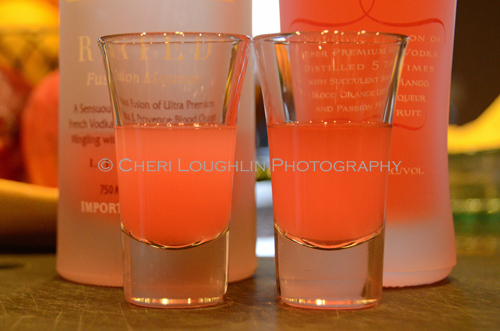 Cotton Candy
1-1/2 measure Vodka
1/2 measure X-Rated Fusion Liqueur or Kinky Liqueur
1 measure Cranberry Juice
Fluff of Cotton Candy
Serve while building drink. Place cotton candy in chilled cocktail glass. Place remaining liquids in cocktail shaker with ice. Shake to blend & chill. Strain into cocktail glass over cotton candy.
Twitter, Facebook, StumbleUpon – str8upcocktails @ gmail.com – ©2012 Cheri Loughlin-The Intoxicologist, All Rights Reserved.