Traditional method calls for brandy mixture to be ignited with flame for 5 to 10 seconds then immediately pouring hot coffee over mixture. Stir until flames subside and then divide between two mugs. I've opted for less zealous method in the directions. Please use extreme caution when using open flame.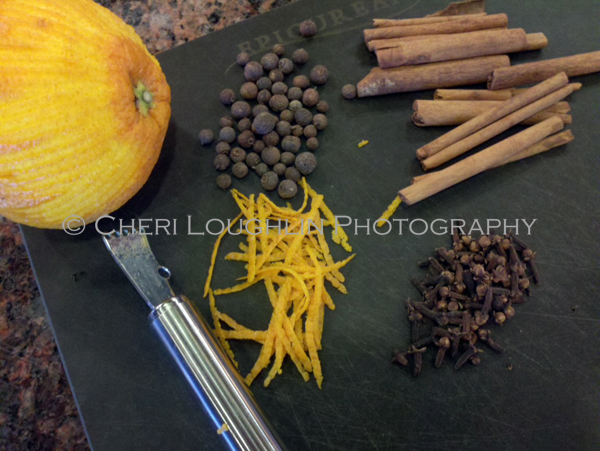 Café Brulot
3 Lemon Twists
3 Orange Twists
4 Whole Cloves
1 Cinnamon Stick
1-1/2 ounce Brandy
1 ounce White Curacao
1-1/2 cups Strong Hot Coffee
Heat citrus twists, spices, brandy and Curacao until warm, but not hot. Pour into coffee. Divide between two coffee mugs.
Twitter, Facebook, StumbleUpon – str8upcocktails @ gmail.com – ©2012 Cheri Loughlin-The Intoxicologist, All Rights Reserved.