Scarlet Harlot is a full size drink that goes long on flavor. It is sweet tart in flavor. Scarlet Harlot can also be topped with 1-1/2 measures club soda if desired. This gives longer play time without adding more calories.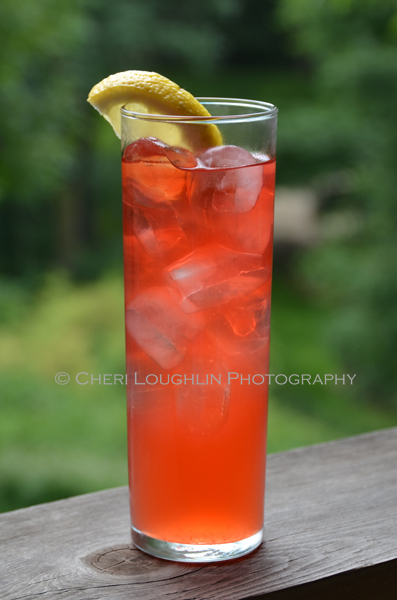 Scarlet Harlot – recipe by Cheri Loughlin, The Intoxicologist
1 ounce Southern Comfort
2 ounces Light Cranberry Juice
3/4 ounce Lemon Juice
Lemon Wheel Garnish
Place ice in large rocks glass. Place liquids in glass in order given. Stir. Garnish with lemon wheel.
Approximately 81 Calories
All content ©2013 Cheri Loughlin, The Intoxicologist. All Rights Reserved. Chat with Cheri @Intoxicologist on Twitter and facebook.com/Intoxicologist or str8upcocktails@gmail.com