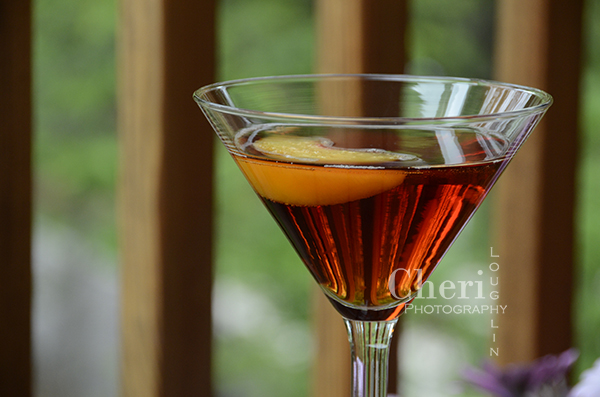 Pink Moscato Bubbly and Jager. Yes. I said it. You know why this works? Because in its humblest form it began as a little red head you wouldn't want to take home to your momma. Check out that link and you'll find the little red head in all her glory.
You see, shots are little pistols full of potent flavor. They beg for more than 15 seconds of fame in the evening with vague recollection in the morning. There are so many fabulous tasting shots that are wasted on a quick throw back down the hatch. They need a little recreational remix for decorum purposes. Adjust proportions, add a mixer or bubbly topper and change the glass.
The Scarlet Sunset cocktail is definitely a drink you can take home to your mother, serve your boss or sip with your significant other. Scarlet Sunset contains deep spice and peach flavor. Its beautiful dark hue reminds me of a scarlet colored Manhattan. The base ingredients have been readjusted and fine-tuned to work with the cherry citrus flavors in the sweet Pink Moscato Bubbly. This cocktail tickles your nose and tickles your fancy. It's excellent for Girls Night Out, Mother's Day Brunch or an evening with someone special.
Scarlet Sunset Cocktail Recipe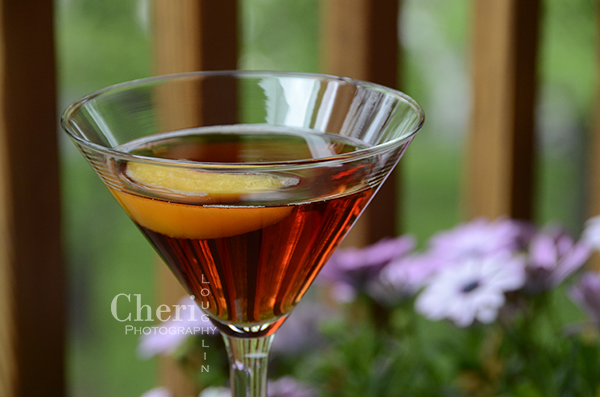 Scarlet Sunset – recipe by Cheri Loughlin, The Intoxicologist
2 ounces Barefoot Pink Moscato Bubbly
1 ounce Jägermeister Herbal Liqueur
1/2 ounce Peach Schnapps
1-1/4 ounce Cranberry Juice Cocktail
Peach Slice Garnish
Combine liqueur, schnapps and juice in cocktail shaker with ice. Shake to blend and chill. Strain into chilled cocktail glass. Top with Barefoot Pink Moscato Bubbly. Garnish with fresh or frozen peach slice.
This Scarlet Sunset recipe was commissioned by Barefoot Wine & Bubbly as part of the Corporate Mixology program offered by Cheri Loughlin, The Intoxicologist. Find more recipes created by Cheri Loughlin for Barefoot Wine & Bubbly on this site and at BarefootWine.com and by following Barefoot Wine on Facebook.
All content ©2014 Cheri Loughlin, The Intoxicologist. All Rights Reserved. Chat with Cheri @Intoxicologist on Twitter and facebook.com/Intoxicologist or str8upcocktails@gmail.com