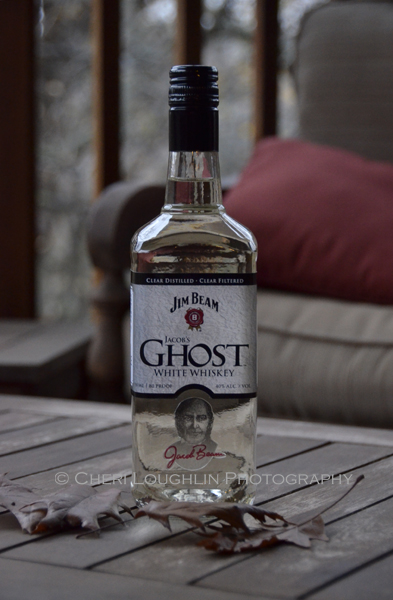 You'll notice Jacob's Ghost White Whiskey doesn't say "moonshine" on the label. It's White Whiskey, not moonshine. It isn't backwoods, bootleg liquor of the illicit sort. It isn't unaged whiskey, otherwise known as white dog. This is one-of-a-kind, aged whiskey, made from the same mash bill Jacob Beam started with so long ago in 1795.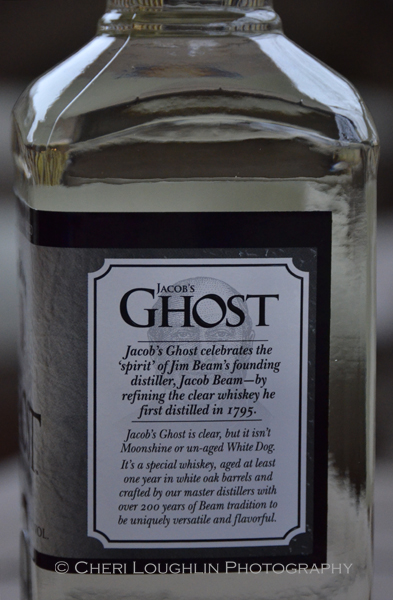 It's white whiskey that could be consumed straight or on the rocks, but why do that when there are plenty of drink recipes with whiskey available to tweak with this spirit variation?
Jacob's Ghost is aged for at least one year in charred, white oak barrels yielding a light-bodied 80-proof whiskey. It is clean and crisp on the nose with hints of light vanilla and sweet corn undertones. The aging process renders a smooth, sweet flavor with hints of smoke, rounded out by soft barrel notes on the finish. – Brand fact sheet information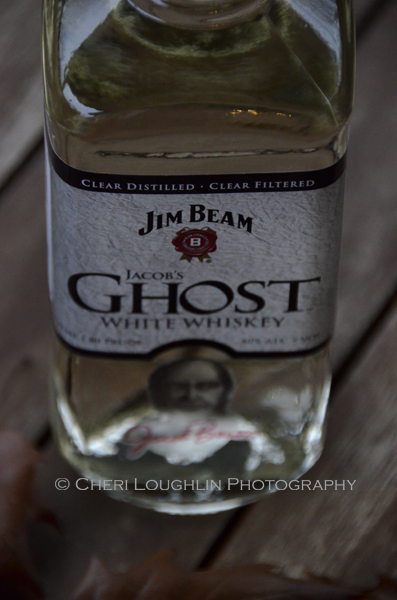 Some like Jacob's Ghost just the way it is, but it's also fun to shake things up a bit with a few whiskey cocktail drink recipes. The whole speakeasy movement and throwback to Prohibition Era cocktails has brought new thought to reinventing the way classic cocktails are fashioned. The following are a few brand recommended drink recipes for spring sipping.
Southern Storm – created by Tony Devencenzi, San Francisco
1-1/2 ounce Jacob's Ghost White Whiskey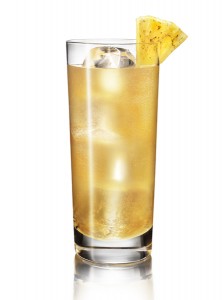 1-1-2 ounce Pineapple Juice
1-1/2 ounce Ginger Beer
4 to 5 dashes Angostura Bitters
Pineapple Wedge Garnish
Combine whiskey and juice in cocktail shaker with ice. Shake to blend and chill. Strain into highball glass over fresh ice. Top with ginger beer. Add dashes of bitters. Garnish with pineapple wedge.
You thought you knew the easy 2 ingredient beer cocktails; Shandy and Shandy Gaff. Now get to know them a little better by adding some ghostly spirit to the cocktail.
Jacob's Shandy – created by Lynn House, Chicago
1 ounce Jacob's Ghost White Whiskey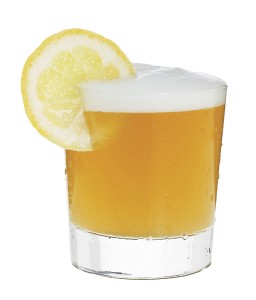 2 ounces Lemonade
1 ounce Light Beer – chilled
Lemon Wheel Garnish
Combine whiskey and lemonade in cocktail shaker with ice. Shake to blend. Strain into chilled rocks glass – no ice. Top with chilled beer. Garnish with lemon wheel.
The Moscow Mule is a classic vodka drink recipe with simple two ingredients. Jacob's Ghost sweetens the deal by making this a white whiskey drink recipe with dazzling ginger liqueur topped with the traditional ginger beer.
Clermont Mule – created by Larry Rice, Kentucky
1 ounce Jacob's Ghost White Whiskey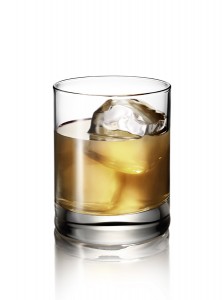 1/2 ounce Lime Juice
1/2 ounce Simple Syrup
1/4 ounce DeKuyper Ginger Liqueur
Ginger Beer
Build liquids in rocks glass over fresh ice in order given, saving ginger beer until last. Stir gently. Top with ginger beer.
Jacob's Ghost White Whiskey began selling nationwide February 2013 for suggested retail price of $21.99 for 750ml bottle.
Tasting notes & cocktail recipes sponsored by representatives of Beam Global – Jim Beam on Facebook – JimBeamOfficial on Twitter

Twitter, Facebook, StumbleUpon – str8upcocktails @ gmail.com – ©2013 Cheri Loughlin-The Intoxicologist, All Rights Reserved.
Jacob's Ghost White Whiskey Spring Drink Recipes