The Bacardi Cocktail isn't reserved for women only. This isn't a girly drink men should dismiss due to the color. The color is beautiful by the way. Just look at it!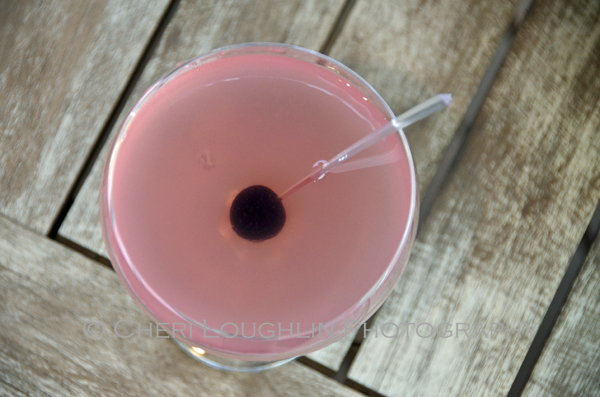 The Bacardi Cocktail is more about the flavor of Bacardi Superior Rum than about the radiant Breast Cancer Awareness pink coloring. The flavor is deep, revealing the nature of the base spirit hidden behind the lovely hue. This time honored classic cocktail is an easy three ingredient drink that baffles bartenders with its simplicity to the point they screw it up more often than not. In my opinion bartenders fumble the ball with the Bacardi Cocktail when they try to free pour it without being familiar enough with the recipe.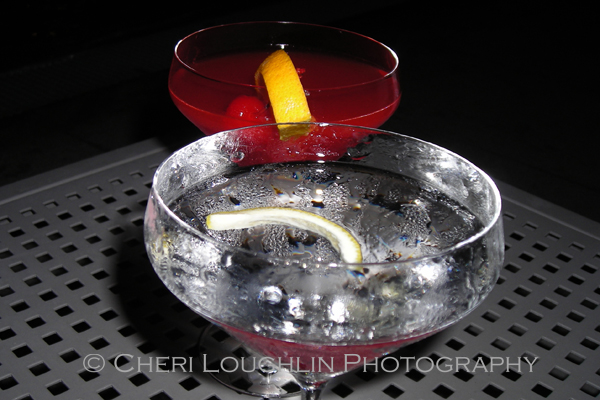 Measure. Measure. Measure.
The Bacardi Cocktail Recipe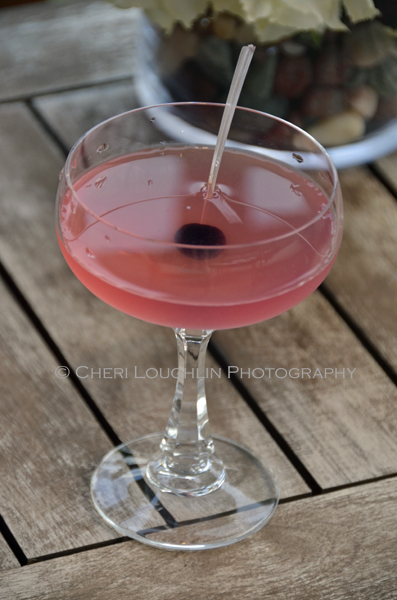 Bacardi Cocktail
2 ounces Bacardi Superior Rum
2/3 ounce Fresh Lime Juice
1/4 ounce Grenadine
Maraschino Cherry Garnish
Combine Liquids in cocktail shaker with ice. Shake to blend and chill. Strain into chilled martini glass. Garnish with maraschino cherry.
Cocktail Tips, Tricks & Notes
Does it really matter what kind of cherry garnish goes in the drink? Oh, yes it does!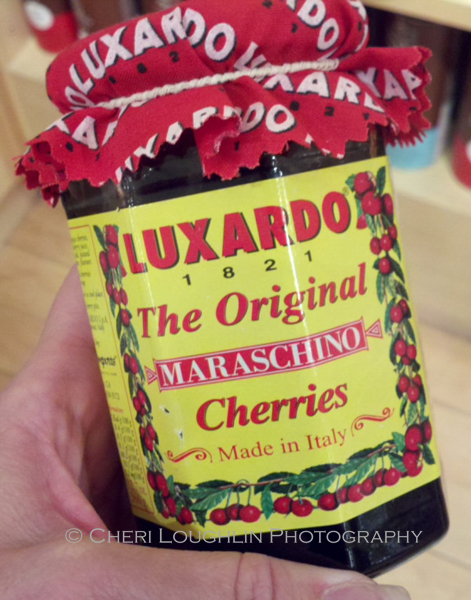 A while back I picked up a jar of Luxardo Maraschino Cherries at Williams-Sonoma for around $20. I tweeted a photo of the jar and asked if people thought they would be worth it. Opinions were mixed. I'm raising my hand and waving to say without a question of a doubt that I'm totally loving these little Marasca cherries and will be purchasing a back up jar soon.
I garnished the Bacardi Cocktail with a Luxardo Maraschino Cherry. The syrup around the cherries is rather thick, so it helps to spear the cherry and swirl it around in the cocktail for a few seconds to incorporate it into the drink before sipping. In this case the garnish really does add flavor to the drink. The Luxardo Maraschino Cherry adds a bit of smooth character to the Bacardi Cocktail.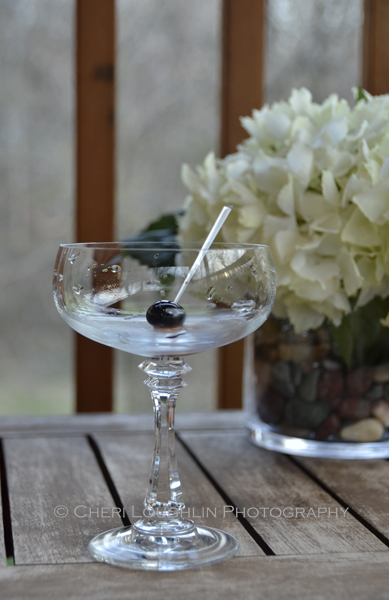 Of course I'm a comparison shopper or in this case, comparison taster! I placed an ordinary maraschino cherry (one you'd find in the liquor store or even on the ice cream toppings aisle of the grocery store) in the well of the cocktail glass. What a difference a cherry can make! I almost thought there was residual gin in my cocktail shaker, but I hadn't been using any gin. The taste was medicine-like, tinny. That's just my cherry covered thoughts, so use whichever cherry garnish you prefer or have on hand. Enjoy!
Add your comment: Do you measure or free-pour cocktails when making them at home?

All content ©2013 Cheri Loughlin, The Intoxicologist. All Rights Reserved. Chat with Cheri @Intoxicologist on Twitter and facebook.com/Intoxicologist or str8upcocktails@gmail.com