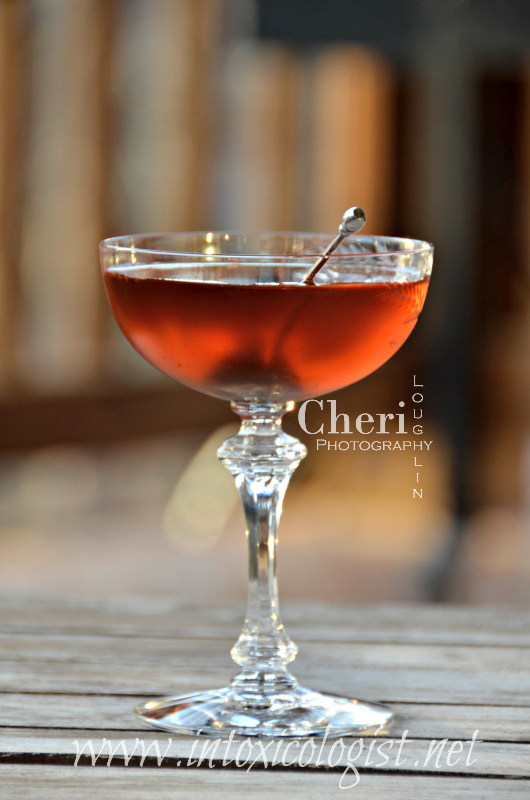 The Metropole classic cocktail dates back to the late 1800s. It was the house cocktail of the Metropole Hotel in New York City's theater district. This was quite a seedy area of town. The Metropole Café carried an all-night license, attracting a bit of a rough crowd. The week before the Metropole closed its doors in 1912, mobster Herman "Beansy" Rosenthal, a regular at the Metropole, was shot dead in front of the café. If you're a history buff or just love a good story, be sure to check out that link. At the time this murder was "the police corruption case of the century." It's about illegal gambling, murder, and political influence. Interesting stuff!
Though the Metropole Hotel is a distant memory, the Metropole classic cocktail is definitely memorable. It's also seen its fair share of revisions.
Esquire magazine's Metropole cocktail recipe uses equal parts cognac and dry vermouth with one dash of orange bitters and two dashes of Peychaud's bitters. Cold-Glass uses a 2:1 ratio with simple syrup added in their version of the recipe. Regardless of the differences in ingredient ratios, the Metropole remains the same cocktail overall.
Personally I think the drink could use less dry vermouth and a little more sweetness. Cognac is already dried fruit forward with nutty dryness in the finish. Equal parts cognac and dry vermouth make this cocktail way too dry for me. I'd also like to taste more cognac than vermouth. My recommendation is to reduce the dry vermouth and add in a little bit of syrup from the jar of cherries used for garnish.
Metropole Classic Cocktail Recipe
The following recipe is how I preferred the drink after tweaking a little. The drink still contains its characteristic dryness, but not to the degree it had before changing the ratios. The flavor comes across with great warming and reduced dryness. I'd compare the ratios of this drink to a Dry Manhattan with cognac rather than whiskey.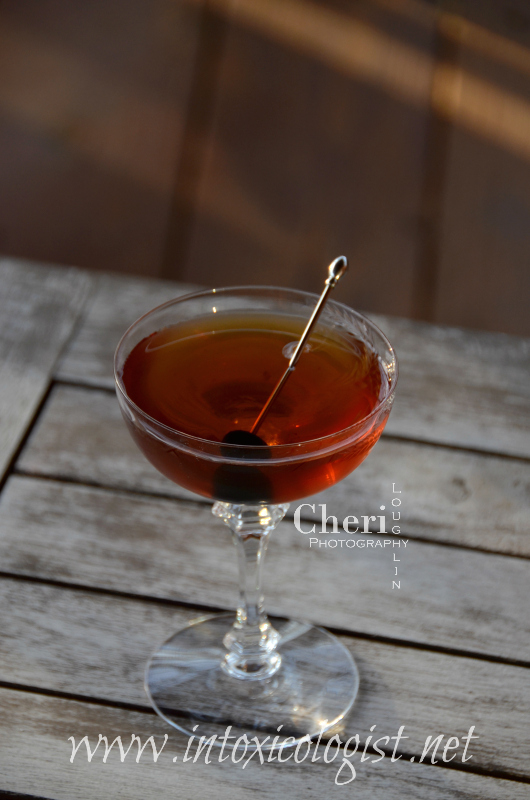 Metropole
2 ounces Brandy or Cognac
3/4 ounce Dry Vermouth
1/4 ounce Maraschino Cherry Syrup
1 dash Peychaud's Bitters
1 dash Orange Bitters
Maraschino Cherry
Combine liquids in a cocktail shaker with ice. Shake until well chilled. Strain into a chilled cocktail glass. Garnish with maraschino cherry. If omitting the maraschino syrup, stir the ingredients in a mixing glass with ice before straining into a chilled cocktail glass. Or do it either way regardless. That's totally up to you! I won't judge you for the way you mix your drink.
Luxardo Maraschino Cherries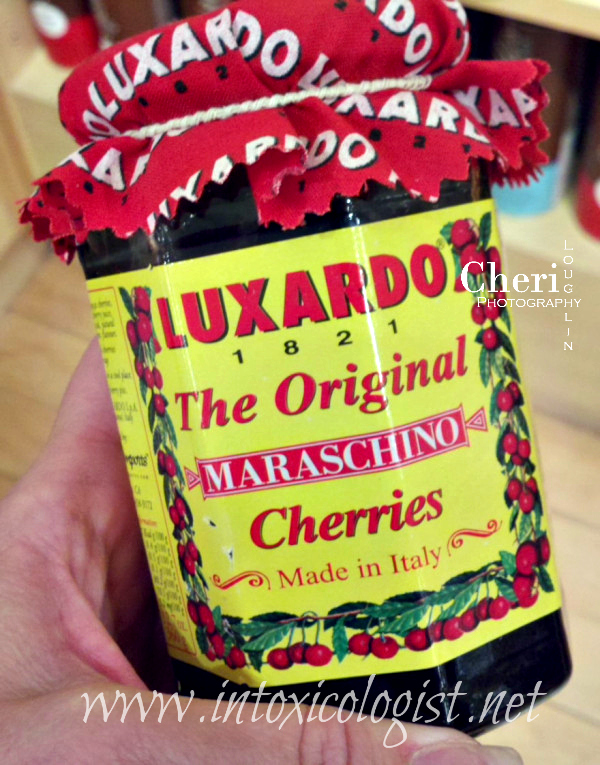 I used Luxardo Maraschino cherries for the syrup and garnish. These cherries are pricier than generic cherries usually found on the ice cream topping aisle at the grocery store. But they are worth every penny. Generic cherries are about the size of a nickle, thin skinned and soft, almost mushy with sickly sweet thin syrup. Luxardo cherries are dime size or smaller. Their skin is firm and they are slightly chewy. The syrup is thick and rich with flavor, but not sickly sweet. There are also way more cherries in the Luxardo jar than there are in generic cherry jars.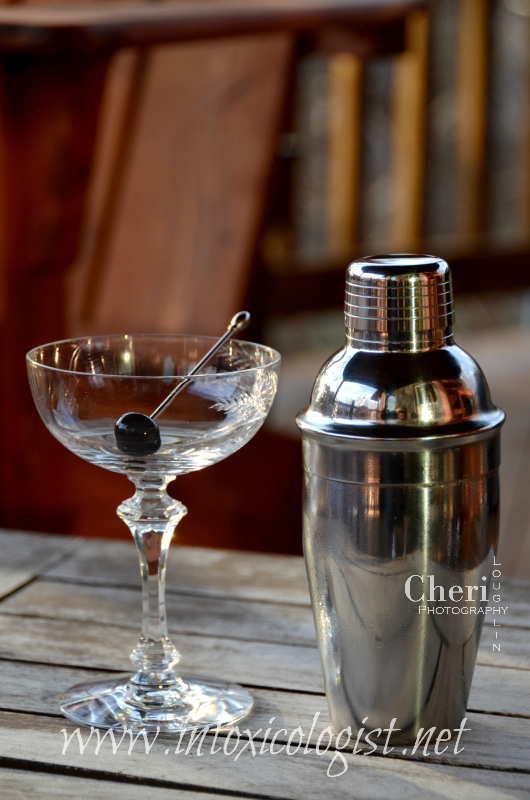 The average home bartender may go through one jar of Luxardo cherries every six months or more. One tip I've learned with these cherries is they don't keep well in the refrigerator. The syrup begins to crystalize when they are stored in the refrigerator. The best place to store them is in a cool dry place like a pantry. The syrup remains the same from the first cherry of the jar to the last.
I also used E&J XO Brandy, Noilly Prat Original French Dry Vermouth (review and Passionate Affair cocktail here), and Regan's Orange Bitters while sampling this drink. Use whatever brandy or cognac you prefer when remaking this recipe. It doesn't have to be expensive to make a good drink.
Subscribe to the monthly Newsletter
All content ©2016 Cheri Loughlin, The Intoxicologist. All Rights Reserved. Chat with Cheri @Intoxicologist on Twitter and facebook.com/Intoxicologist
Cheri Loughlin is the Omaha writer and photographer behind www.intoxicologist.net and author of Cocktails with a Tryst: An Affair with Mixology and Seduction. You can email Cheri with comments and questions at str8upcocktails@gmail.com.
Metropole Classic Cocktail