Enjoy a toast with some bubbly champagne.
There are many reasons to raise a glass and enjoy a toast or two throughout the year. We celebrate engagements, weddings, anniversaries and promotions with a bottle of bubbly, a few words and clink of the glass. We brunch with friends and enjoy a toast over Mimosas and French 75's and laugh about the "remember when" times. There are so many moments in life to celebrate; it seems a shame to reserve bubbly for just the highlights.
Bust out the bubbly and enjoy a toast to sunshine, laughter, relaxing with a good book or simply enjoying the sparkling fizz tickle your nose.
Enjoy a Toast with The Duchess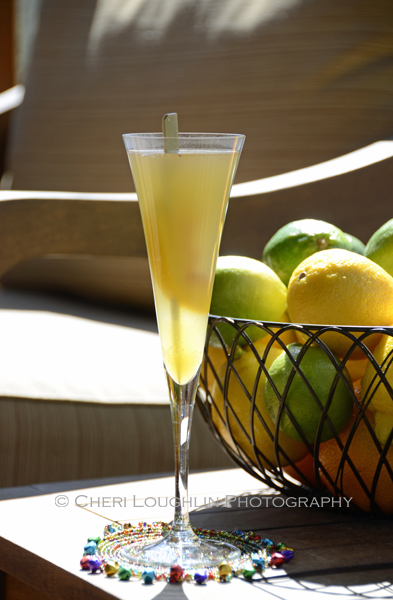 The Duchess – recipe by Cheri Loughlin, The Intoxicologist
1 ounce Apricot Brandy
3/4 ounce Orange Juice
1/4 ounce Peach Schnapps
3 ounces Brut Champagne or Sparkling Wine
Peach Slice Garnish
Combine brandy, orange juice and peach schnapps in cocktail shaker with ice. Shake to blend and chill. Strain into champagne flute. Top with Brut Champagne or Sparkling Wine. Garnish with fresh or frozen peach slices.
Champagne Terms and What They Mean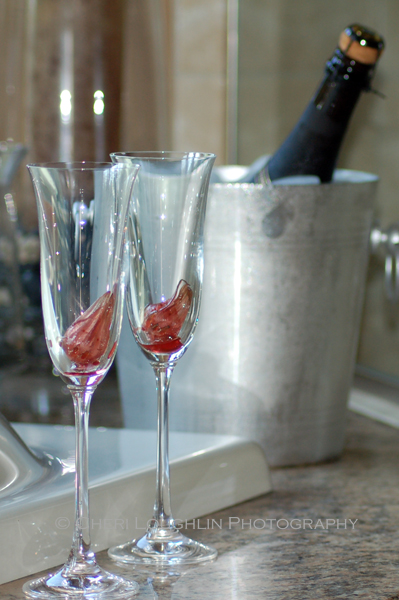 Méthode Champenoise, Champagne Method and Méthod Traditionnelle mean a sparkling wine is produced in the manner of traditional champagne, but cannot be designated as champagne because it does not come from the Champagne region.
Cava is sparkling wine from Spain
Spumante is sparkling wine from Italy
Blanc de noirs is French for "white from black" or white wine from black grapes. Black or dark red grapes have white flesh and dark skins. The champagne is usually pale yellow to silver toned.
Blanc de blancs is French for "white from white." These champagnes are almost always made from Chardonnay grapes with rare exceptions.
Rosé or Pink Champagne is produced by either allowing the clear juices to briefly macerate with the darker grape skins or by adding a small amount of red wine during blending.
Brut means there are less than 12 grams of residual sugar per liter
Extra Dry is slightly sweeter than Brut with 12 to 17 grams of residual sugar per liter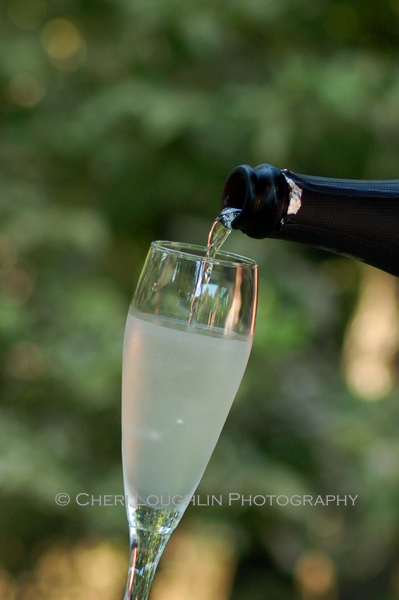 Champagne's ideal drinking temperature is 45 to 48 degrees Fahrenheit
A properly chilled bottle of champagne is less likely to spew when opened. This is why it is important to chill champagne in a champagne bucket with ice and water before opening.
Hold champagne flute at an angle when pouring champagne into glass. This preserves the most bubbles.
Post sponsored by Wine Chateau – All commentary and opinion by Cheri Loughlin

All content ©2013 Cheri Loughlin, The Intoxicologist. All Rights Reserved. Chat with Cheri @Intoxicologist on Twitter and facebook.com/Intoxicologist or str8upcocktails@gmail.com
Enjoy a Toast with Bubbly Champagne