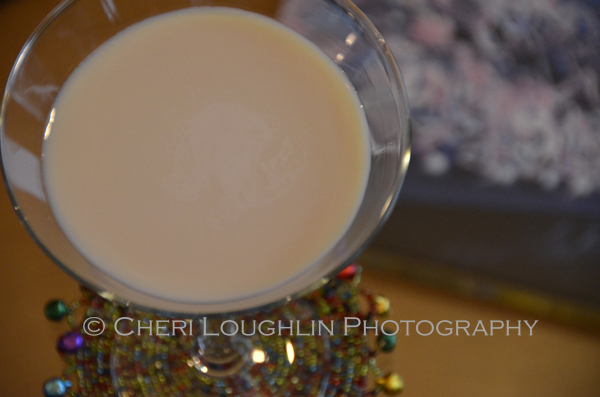 An evening out with best girlfriends is also the best time to road test fun girly drinks. No one judges a group of women gathered around laughing, having a good time. The only thing onlookers want to know is "what are they drinking" and "can I get a drink like that?" After all, many people are looking for fun drinks to try; they just don't know where to look. I say, look to the nearest group of women enjoying a Girls Night Out.
Girls Night Out cocktails usually have a few things in common; sprinkles, sugared rims, pink hues, fruity flavors and blended to the max. Oh, and chocolate! One must never forget chocolate. Let's face it; cocktails with these descriptors would not exist if people didn't order them. Not only do people order and love them, people swipe the inside of cocktail glasses with their fingers and lick them with their tongues to get every tasty drop. So drinks of this nature, girly drinks, should not be looked upon with disdain. Girly drinks are like the candy aisle, cookie aisle, feel good aisle of cocktails. If these are the cocktails that make a group of women smile, laugh and feel good at the end of an evening then I want one of those! What the heck, make it two!
By the way, women aren't the only ones drinking girly drinks. Real men like Cosmos, Appletinis and blended drinks, too. No more cocktail discrimination, please!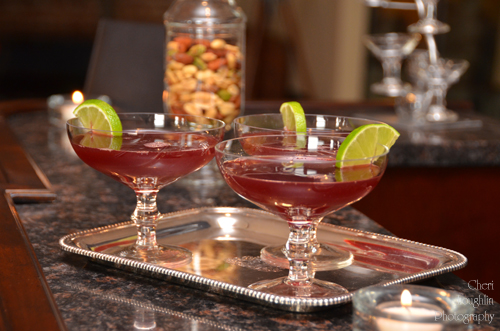 Fun Girly Drinks Night "Mixer"
Girls Night Out might include a round of shots, a cocktail or two and in the right bar, a smooth sailing blended drink. But Girls Night is also gathering your best girlfriends for a night in. Consider making your next Girls Night a literal "mixer" kind of get-together. Everyone brings a simple drink recipe with ingredients to make it. Share the recipes, sample the drinks and then start playing with the leftover ingredients. Create a few new fun girly drinks unique to your group of friends.
I've taken a few ingredients that often find their way into popular drink recipes. These are inexpensive liquors that are commonly found in almost any bare bones liquor store. Using an easy shot recipe as a starting point, I've adjusted the measurements to create three separate drinks; a cool layered shot, deliciously sweetened cocktail and sinfully decadent dessert style blender drink. All are fun drinks to try at your next Girls Night.
Easy & Fun Girly Drinks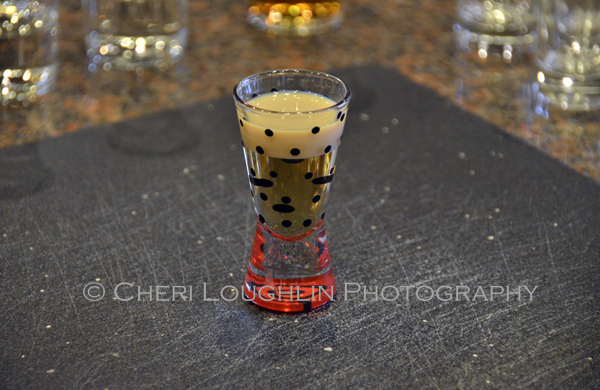 Blonde Bombshell Layered Shot – recipe by Cheri Loughlin, The Intoxicologist
1/2 ounce Amaretto Liqueur
1/2 ounce Butterscotch Schnapps
1/2 ounce Irish Cream Liqueur – chilled
Combine amaretto liqueur and butterscotch schnapps in cocktail shaker with ice. Shake to chill. Pour into shot glass. Carefully pour chilled Irish cream liqueur over back of bar spoon over top of liqueurs to created creamy layer on top of shot.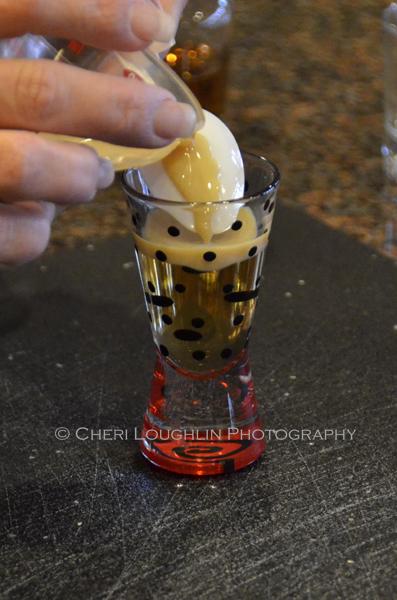 Layered shots are really cool to look at, but feel free to place all the ingredients in a cocktail shaker with ice. Shake it to chill and strain into the shot glass. It will taste just fine.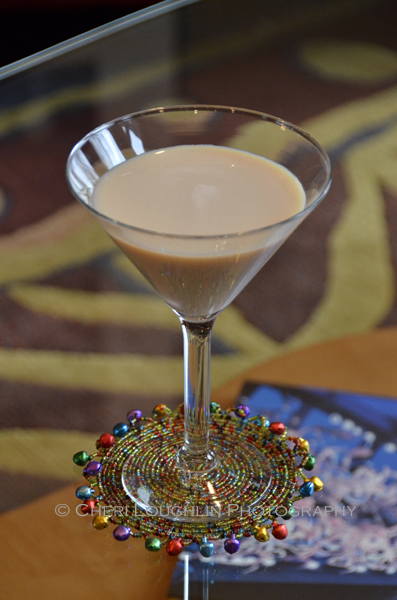 Blonde Bombshell Cocktail – recipe by Cheri Loughlin, The Intoxicologist
1-1/2 ounce Irish Cream Liqueur
1-1/2 ounce Butterscotch Schnapps
1 ounce Amaretto
1 ounce Half & Half
Combine liquids in cocktail shaker with ice. Shake to blend and chill. Strain into chilled martini glass.
This is smooth, creamy and delicious. It's like sipping on a melty ice cream cone. Which of course made me think of Ice Cream!
Blended Blonde Bombshell – recipe by Cheri Loughlin, The Intoxicologist
1-1/2 ounce Irish Cream Liqueur
1-1/2 ounce Butterscotch Schnapps
1 ounce Amaretto
1 ounce Heavy Cream
2 scoops Vanilla ice Cream
Place all ingredients in blender. Blend until smooth. Add an extra scoop of ice cream for thicker shake like consistency if desired. Pour into hurricane style glass. Serve with straw and cocktail umbrella. Cocktail umbrellas and fru fru things are a must sometimes you know.
In the event you host a Girls Night mixer style get-together, please be sure everyone has a safe ride home.
All content ©2013 Cheri Loughlin, The Intoxicologist. All Rights Reserved. Chat with Cheri @Intoxicologist on Twitter and facebook.com/Intoxicologist or str8upcocktails@gmail.com
Fun Girly Drinks for Girls Night