Many fine Italian wines for sale.
Girls Night Out sometimes comes with a few misconceptions. It isn't necessarily a gab fest of complaints about significant others, how the office queen is trying to ruin our next step up the ladder of success or how little Tommy just graduated from tricycle to training wheels. Often it's about breathing a much needed sigh of relief, not worrying about anyone else and countless laughs for a few hours. And if we look good in a smokin' hot dress and high heel shoes while having a good time, all the better.
Ditch the Cosmo, howl at the moon! Enjoy Girls Night Out, Ladies!
Harvest Moon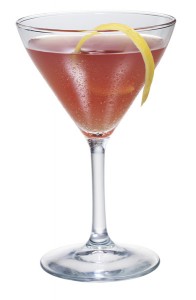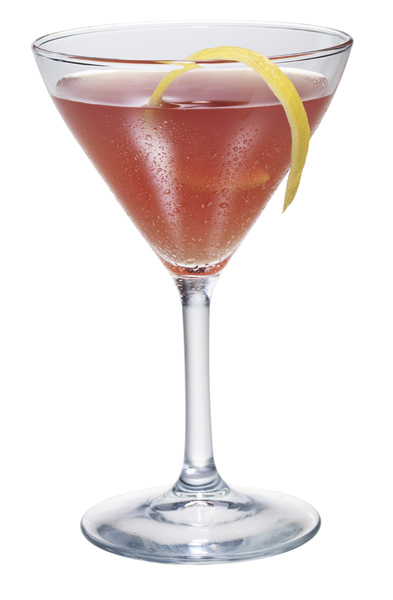 2 ounces American Harvest
1/2 ounce Le Combier Triple Sec
1/2 ounce Fresh Lemon Juice
1/4 ounce Grenadine
Lemon Twist Garnish
Combine liquids in cocktail shaker with ice. Shake to blend and chill. Strain into chilled coupe glass. Garnish with lemon twist.
Girls Night Out is also synonymous with wine tasting evenings in. Wine Chateau has a large selection of wines, including fine Italian wines, currently priced to fit every budget.
Post sponsored by Wine Chateau – All commentary and opinion by Cheri Loughlin
c

ocktail recipe and photo provided by representatives of Sidney Frank Importing Company, Inc. & American Harvest – American Harvest on Facebook – @AHOrganicSpirit on Twitter
All content ©2013 Cheri Loughlin, The Intoxicologist. All Rights Reserved. Chat with Cheri @Intoxicologist on Twitter and facebook.com/Intoxicologist or str8upcocktails@gmail.com
Girls Night Out Cocktail: Harvest Moon