The infamous bikini designed by Louis Reard made its show stopping debut at a popular Paris swimming pool, July 5, 1946. Since that day women have eagerly anticipated showing off their hard fought for tanned and toned abs after grueling hours struggling to find the perfect "Itsy Bitsy Teenie Weenie Yellow Polka-Dot Bikini".
Men have equally ogled the public display of pierced navels and toned flesh that parade along public beaches and lounge by private club pools. While the bikini is embraced as a fixture of modern culture, it is interesting to note that it was actually difficult for Louis Reard to find a professional model willing to don the skimpy two piece bikini for its debut. Reard turned to an exotic dancer from the Casino de Paris who had no difficulty parading in public practically nude. Ironically there is no shortage of models or actresses who will appear in public wearing next to nothing now days.
Slip into your summer bikini, grab a cocktail shaker and mix a bikini cocktail or two!
Bikini Cocktail Recipe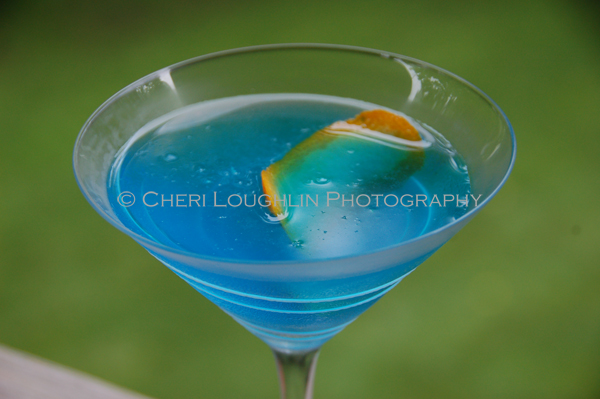 Bikini Martini
2 ounces Gin
3/4 ounce Blue Curacao
1/4 ounce Peach Schnapps
1/4 ounce Fresh Squeezed Lemon Juice
Orange Twist Garnish
Place liquid ingredients in cocktail shaker with ice. Shake to blend and chill. Strain into chilled martini glass. Garnish with orange twist. Notation: Bikini Martini is adapted from original recipe created by Dick Bradsell for Agent Provocateur swimwear launch in 1999.
Bikini Shot Recipe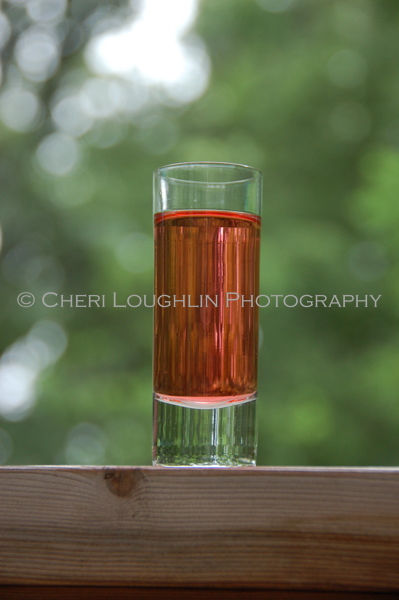 Bikini Shot
1/3 ounce Strawberry or Raspberry Schnapps
1/3 ounce Triple Sec
1/3 ounce Vodka
Combine liquid ingredients in cocktail shaker with ice. Shake to chill. Strain into shot glass.
Add Your Comment: What cocktail do you prefer to sip poolside?

Twitter, Facebook, StumbleUpon – str8upcocktails @ gmail.com – ©2013 Cheri Loughlin-The Intoxicologist, All Rights Reserved.
Birth of Bikini Cocktail & Shot