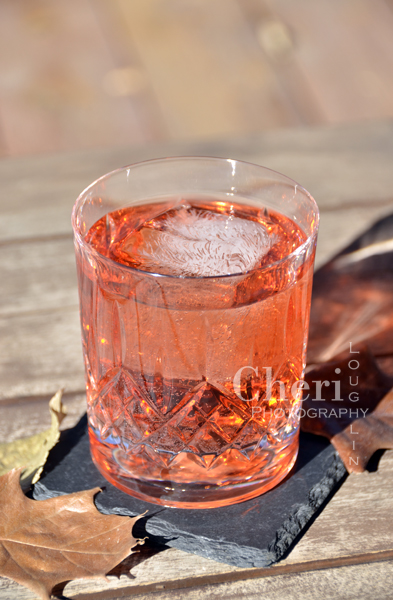 Fall cocktails are usually heavily laced with flavors of apple and pumpkin. They remind us of pies baking in the oven with flaky cinnamon and sugar sprinkled crusts. Delicious! But this season is also about lovely autumn breezes, colorful leaves and in some cases, mild sweater weather.
The Autumn Breeze drink recipe embraces the carefree days of fall by way of color and flavor. The drink's color reminds me of the beautiful, vibrant color of fall leaves. The flavor is fresh, light and full of juicy sweetness with barely there bitter spice. There is almost a slight peach flavor in the background. Autumn Breeze is ideal for Thanksgiving, but could easily carry through to spring with its airy freshness.
Autumn Breeze Drink Recipe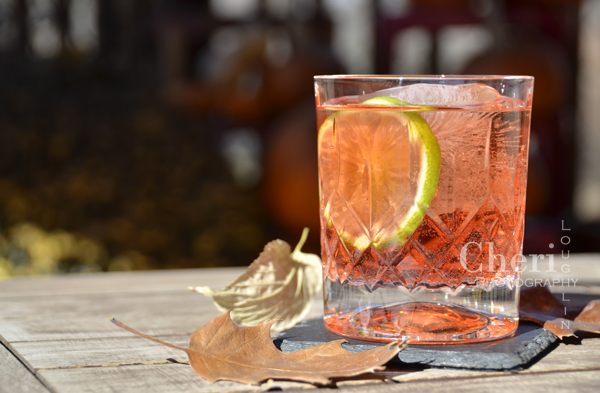 Autumn Breeze – recipe by Mixologist Cheri Loughlin
3/4 ounce London Dry Gin
1/2 ounce Aperol Aperitivo Liqueur
1-1/2 ounce Cranberry Juice Cocktail
2-1/4 ounce Perrier Pink Grapefruit Sparkling Mineral Water
Lime Wedge or Grapefruit Twist Garnish
Place large cube of ice or several small cubes of ice in large rocks glass. Add gin, Aperol and cranberry juice. Stir briefly. Top with pink grapefruit sparkling water. Garnish with choice of sliced lime wedge or fresh grapefruit twist.
Perrier Sparkling Mineral Water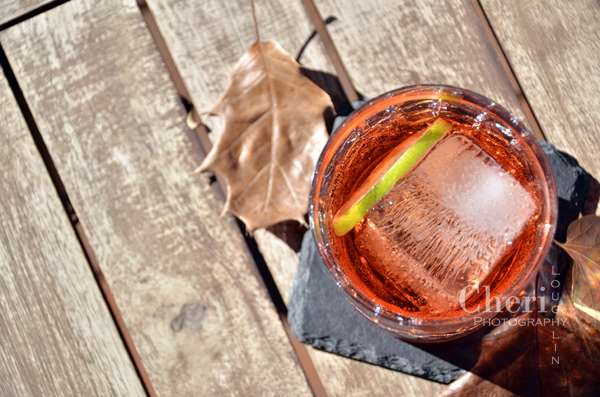 I used Perrier Pink Grapefruit Sparkling Mineral Water while creating this cocktail. In addition to the Pink Grapefruit flavored Perrier Sparkling Mineral Water, I have also sampled the Unflavored, Lime and Lemon flavors. Unflavored is interchangeable or comparable to products such as San Pellegrino if you are familiar with that product. Lime flavor has proven to be a big hit in my home, served chilled straight from the bottle or poured over ice. It could also be used in the lower calorie Margarita on the Rocks recipe. The Lemon flavor contains too much lemon oil / lemon furniture polish aroma and flavor in the initial taste and aftertaste for my preference.
Perrier Sparkling Mineral Water samples provided by representatives of Perrier. Join the conversation on Twitter @SPerrier_USA and facebook.com/Perrier

All content ©2013 Cheri Loughlin, The Intoxicologist. All Rights Reserved. Chat with Cheri @Intoxicologist on Twitter and facebook.com/Intoxicologist or str8upcocktails@gmail.com