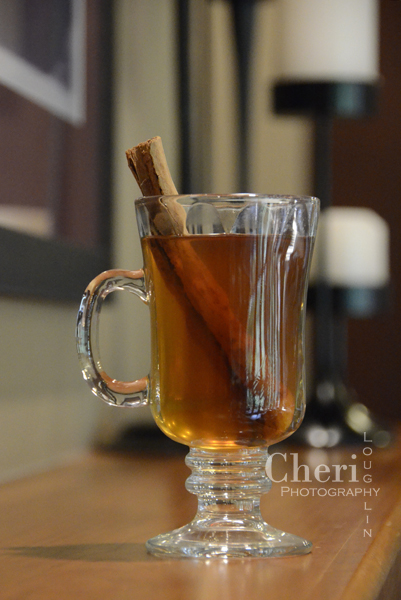 Hot cider is a traditional holiday drink. It is one of those family style drinks that can be served as an adult beverage or as a non-alcoholic drink for younger members of the family. Everyone can join in with a warm mug of hot cider and feel included in treasured family gatherings during the holidays. Hot cider is perfect for fireside sipping on cold winter evenings.
This warming drink is also terrific because there are so many ways to make it. You can go classic and start with a Hot Mulled Cider from scratch. Or purchase a box of instant spiced cider mix and tweak it a little to your liking.
I really love to take my time creating wonderful batches of homemade goodies during the holidays. But it is also nice to save a little time in the kitchen and spend it with family and friends. Keep a handy supply of instant spiced apple cider mix in your pantry and you'll have a winter favorite at your fingertips all season long. Spiced cider mix can be tweaked any way you like it.
I used spiced rum and butterscotch schnapps in the Hot Buttered Cider recipe below. Butterscotch schnapps rounds out the spiced cider for a lush buttery feel. You could also add 1/4 ounce cinnamon schnapps for a hint more spice. Maple syrup and bourbon also make a great combination with cider mix. You could also try brandy or cognac with pear liqueur.
Hot Buttered Cider Recipe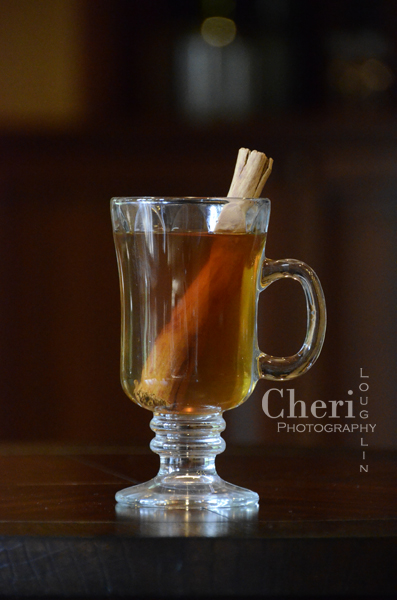 Hot Buttered Cider – recipe by Cheri Loughlin, The Intoxicologist
1 ounce Shellback Spiced Rum
1 ounce Butterscotch Schnapps
1 package Spiced Apple Cider Mix
6 ounces Hot Water
Cinnamon Stick Garnish
Place hot cider mix in heat proof mug. Top with heated water. Stir to dissolve. Add rum and schnapps. Stir. Garnish with cinnamon stick.
Leave a comment: What liquor combinations do you use to spice up your Hot Cider?
The Hot Buttered Cider recipe was commissioned by representatives of Shellback Rum as part of the Corporate Mixology program offered by Cheri Loughlin, The Intoxicologist. Find more recipes created by Cheri Loughlin for Shellback Rum on this site and at ShellbackRum.com and by following Shellback Rum on Facebook.
All content ©2013 Cheri Loughlin, The Intoxicologist. All Rights Reserved. Chat with Cheri @Intoxicologist on Twitter and facebook.com/Intoxicologist or str8upcocktails@gmail.com