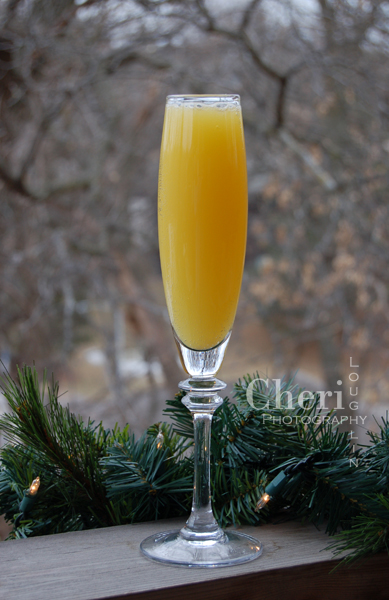 After weeks of indulgent desserts and holiday feasts it is definitely time to take a look at lower calorie drink choices. Everyone wants a bikini ready body by the time beach season rolls around. But no one likes slapping the word diet on Happy Hour time. Cocktails should always be about having fun with friends and consuming flavors you enjoy.
Small adjustments can make a huge difference without sacrificing flavor. Modify portion sizes and use alternative sweeteners. Your high calorie cocktails will be easily low calorie delicious with a few minor substitutions.
The Mimosa and Buck's Fizz drinks are breakfast and brunch staples, but thes cocktails make ideal evening refresher drinks. Bubbly drinks make Happy Hour even more festive. No one will know you are watching your waistline, but they will have their on your figure. You go girl!
Champagne contains approximately 19 calories per 1 ounce. Tropicana Trop50 Orange Juice contains 6 calories per 1 ounce. You can find these calorie counts and more on the Counting Calories chart found on this site.
Beach 75 Low Calorie Cocktail Recipe
Beach 75 – recipe by Mixologist Cheri Loughlin, The Intoxicologist
3 ounces Tropicana Trop50 Orange Juice
3 ounces Brut Champagne – chilled
Place Trop50 in chilled champagne flute. Top with chilled champagne. Stir briefly with stir stick.
Beach 75 is a happy medium combination recipe of the Mimosa and Buck's Fizz classic champagne cocktails. This variation weighs in at 6 ounces, 75 calories. Full size cocktail, full flavor.
All content ©2013 Cheri Loughlin, The Intoxicologist. All Rights Reserved. Chat with Cheri @Intoxicologist on Twitter and facebook.com/Intoxicologist or str8upcocktails@gmail.com