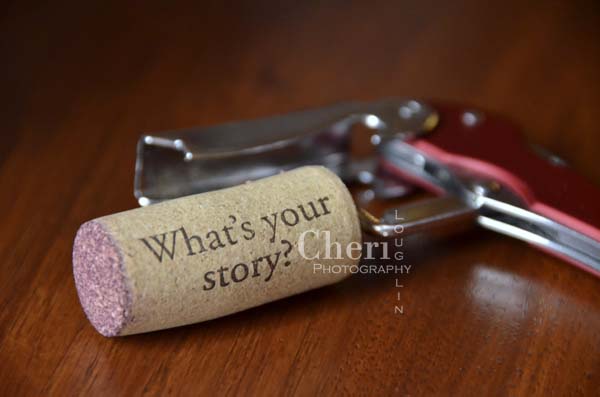 A while back I let you in on a wine cork photo project I have been working on. The photo project has been a little hit and miss lately due to cocktail development projects and a book I am currently writing, but that's all good. Many emailed, messaged me on Facebook and someone left a comment asking about what wine the "What's Your Story?" cork came from. I couldn't remember and couldn't track it down.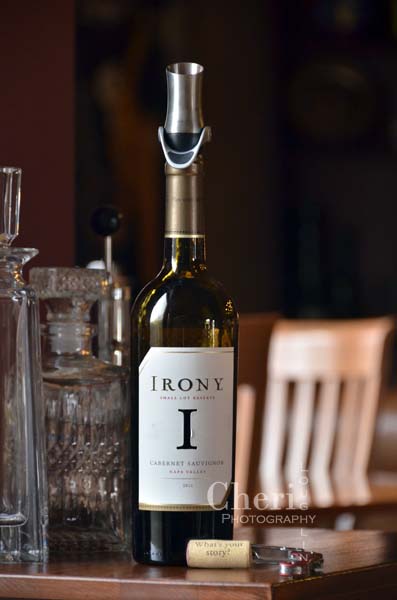 Luckily a #WineWednesday shout out to Twitter friends garnered a correct answer within minutes. A huge shout out thank you to my friend Dan Bliss (@Blisser on Twitter) who is a Google search hero. As soon as Dan tweeted me the answer I made a bee line for the liquor store like an excited 21 year old at midnight with a fresh ID.
The What's your Story wine cork comes from Irony Small Lot Reserve wines. Their wines include Cabernet Sauvignon (the one I purchased), Chardonnay, Merlot and Pinot Noir. Apparently the "What's Your Story?" cork isn't the only clever cork in Irony's bottle neck. Nikki Cassandra has a cork posted with the words, "What Occasion doesn't benefit from a little Irony?"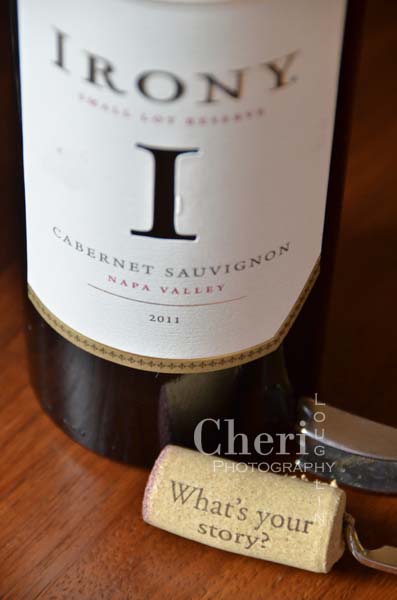 I encourage you to take a look at the Irony wine website and read the about page to discover for yourself why the family chose the name Irony for their wine. Pick up a bottle at the store and give it a whirl or swirl in your glass while you're at it.
What's Your Story?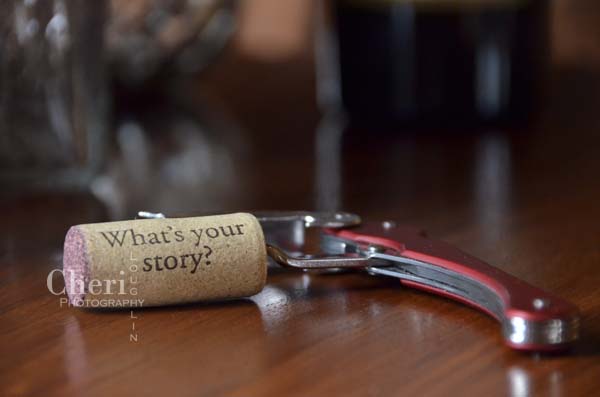 I love wine corks with clever quotes, sayings or drawings. What clever wine corks have you seen and what wines do they come from? Share your comment at the bottom of this post.
All content ©2014 Cheri Loughlin, The Intoxicologist. All Rights Reserved. Chat with Cheri @Intoxicologist on Twitter and facebook.com/Intoxicologist or str8upcocktails@gmail.com
Irony Wine What's Your Story Wine Cork