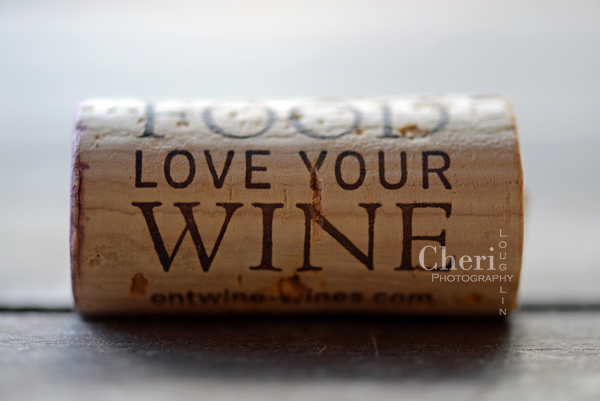 I've thrown champagne and wine corks in jars for years. I save them because they remind me of the little slips of papers I find in fortune cookies. It is always fun to find out what fortune awaits inside the broken cookie. Opening a bottle of wine might not be exactly the same as breaking open a fortune cookie. But don't you think it is pretty cool to open a bottle of wine and find a whimsical quote printed on the cork? I do!
For a while I just kept throwing those witty cork quotations in the jar with all the others. I guess I thought I would eventually make one of those cool DIY projects with them. I'm kinda digging this DIY wine cork garland. I just hope there is a bottle of wine left for gift giving under the tree! But seriously, I don't have time to make all the cool projects I see on Pinterest. Then I came across one cork that really caught my eye. The "What's Your Story?" wine cork. What a great conversation starter, especially when accompanied with cocktails, wine or entertaining. Sort of pass the cork and tell your story.
Wine Cork Photography Project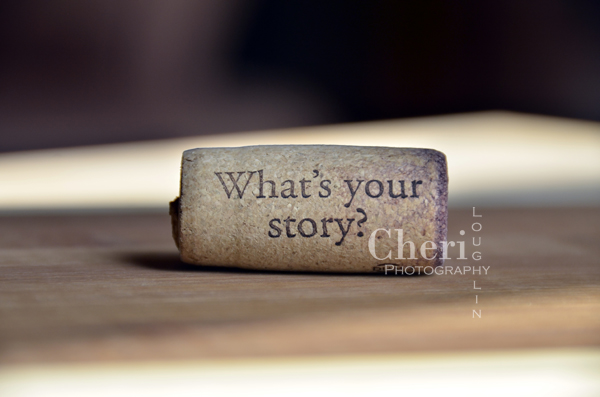 The "What's Your Story?" wine cork inspired my wine cork photography project. The wine corks still find their way into jars, but now I photograph them first. I see something special in many of the corks. A few examples: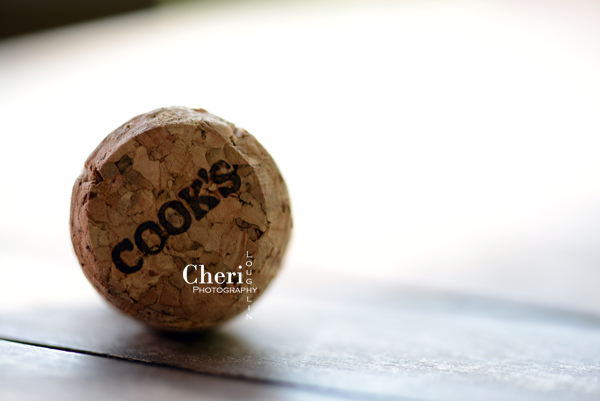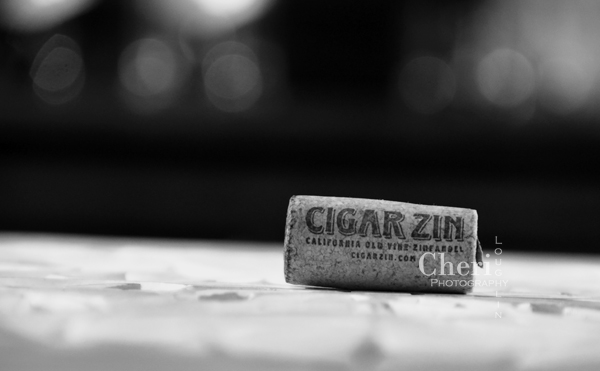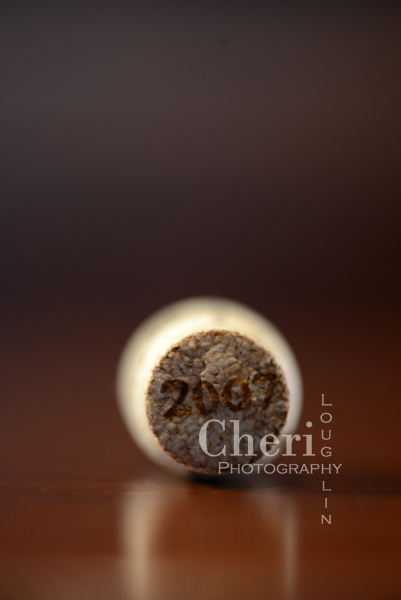 I photographed, printed and framed "What's Your Story?" for placement above one of my kitchen cabinets. Every guest who comes into my home comments on this piece of artwork. It is an instant conversation starter. Various other wine cork photos feature specific vineyards which also spark conversation. People love a good wine recommendation.  Sometimes they just love a cool picture.
I love when great conversation flows like great wine.
Wine Cork Photo Gallery
The wine cork photography project is ongoing. A wine cork gallery has been created on the Cheri Loughlin Photography site under the Stock Photo Images heading. Check back often for new images. Completed photographic images are available for print in small and large formats to fit your decorating needs. Choose your favorite wine cork images from the gallery, order the size print you need and frame it. It's that easy.
Uncork a bottle of wine, save the cork and start sipping!
Wine Cork Gallery Link: Wine Corks Quotes & Vineyards
All content ©2014 Cheri Loughlin, The Intoxicologist. All Rights Reserved. Chat with Cheri @Intoxicologist on Twitter and facebook.com/Intoxicologist or str8upcocktails@gmail.com