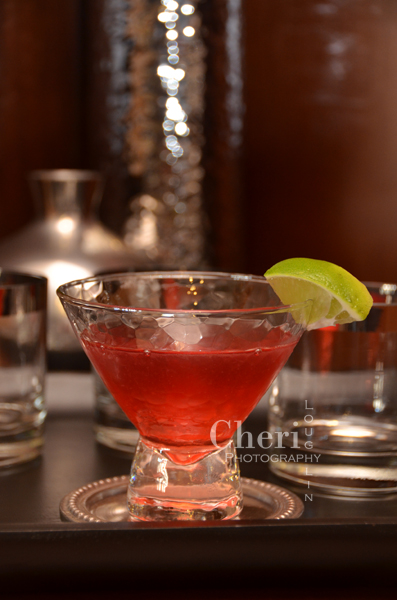 The first things you'll notice about this cocktail are its beautiful color and the lovely peach aroma. Reposado tequila provides a hint of warmth and gentle spice to the ordinarily crisp Cosmo cocktail. Peach and cranberry flavors weave together in perfect flavor harmony. But if you prefer the more traditional Cosmo flavor with tequila twist, just use triple sec in place of peach schnapps.
Tequila Peach Cosmo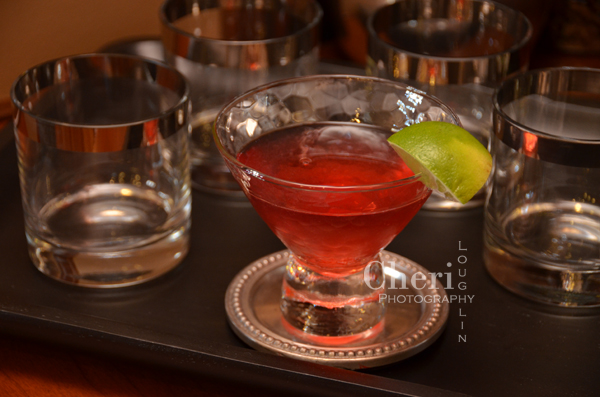 Tequila Peach Cosmopolitan – recipe by Cheri Loughlin, The Intoxicologist
Approximately 113 calories
1 ounce Reposado Tequila
1/2 ounce Peach Schnapps
2 ounces Light Cranberry Juice
1/8 Lime Wedge – Squeezed
Place all liquids and in cocktail shaker with ice. Squeeze in juice of lime wedge. Shake to blend and chill. Strain into chilled cocktail glass. Garnish with lime wedge if desired.
The Tequila Peach Cosmo is perfect anytime, but makes an ideal Christmas and Valentine's Day cocktail due to the magnificent color. Serve this Cosmo at your next Halloween party and call it Vampire's Cosmo or Bloody Good Cosmo for fun.
I used Camarena Tequila during the creation process, but choose the tequila you prefer.
All content ©2014 Cheri Loughlin, The Intoxicologist. All Rights Reserved. Chat with Cheri @Intoxicologist on Twitter and facebook.com/Intoxicologist or str8upcocktails@gmail.com
Low Calorie Tequila Peach Cosmo