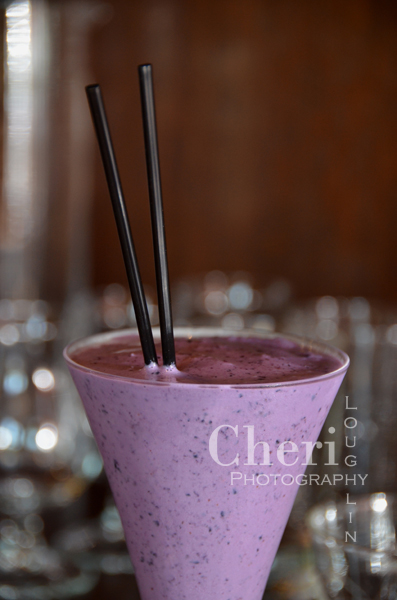 One sip and this thick and creamy ice cream drink had me saying "Mercy!" So much sweet berry goodness wrapped into one glass should almost be illegal. Divine Mercy tastes of luscious blueberries wrapped in silky cream. Fashionably divine for summer sipping; decadently delicious for autumn desserts chilling by a warm fire. Who says ice cream, milk shakes and frozen treats are for warm weather only?
Divine Mercy Blended Drink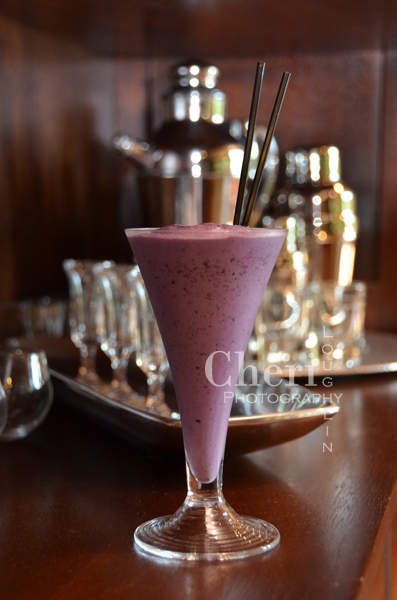 Divine Mercy – recipe by Cheri Loughlin, The Intoxicologist
5 ounces Frozen Blueberries
1 ounce Irish Cream
2 ounces Half & Half
3 scoops Vanilla Ice Cream
Whipped Cream Garnish – optional
Place berries, liquids and ice cream in blender. Puree until completely smooth. Pour into decorative glass. Top with whipped cream if desired.
Flash Freezing Fresh Fruit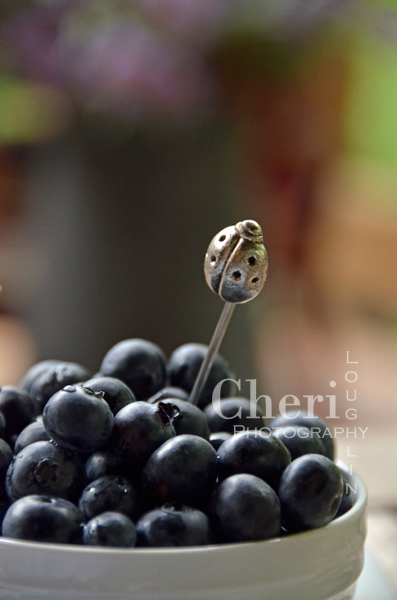 I prefer to use frozen fruits when making frozen drinks. Frozen fruits help keep a frozen drink cold longer. Frozen fruits are also available year round. You can also flash freeze your own fresh fruits for later use throughout the year.
Place fresh blueberries in a single layer on a clean tray covered with wax paper. Place the tray with blueberries (uncovered) in the freezer for approximately 20 minutes to just begin to harden the blueberries. Remove the tray from the freezer and place blueberries into small freezer bags with zip seal. Jiggle the berries just enough so the bag lies flat rather than in a large slumped ball in the freezer. This will make storage easier. The first flash freeze will help keep the berries from squishing together when placed in the zip bag for final freezing.
I used Carolans Irish Cream while creating this blended ice cream drink. Keep Divine Mercy in mind when summer rolls back around. July is National Ice Cream Month, July 23 is National Vanilla Ice Cream Day, and July also Belongs to Blueberries Month
All content ©2014 Cheri Loughlin, The Intoxicologist. All Rights Reserved. Chat with Cheri @Intoxicologist on Twitter and facebook.com/Intoxicologist or str8upcocktails@gmail.com