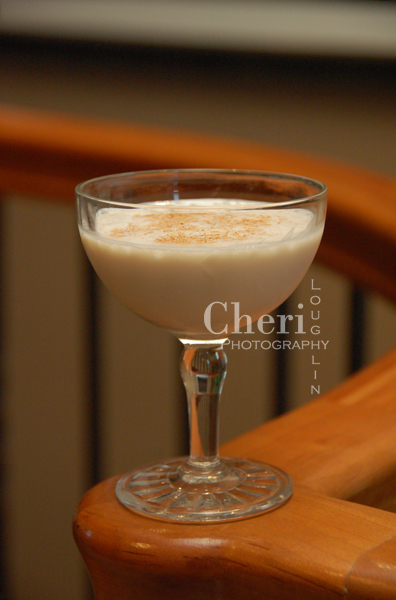 The Brandy Alexander is a classic dessert cocktail. It's creamy and delicious; pure liquid indulgence. This popular classic has inspired many delicious flavored variations using a wide range of base spirits. This Bourbon Alexander is one such creative endeavor. The Bourbon Alexander gives the classic recipe a little more adventurous kick with bourbon and black cherry notes. The bourbon variation is soft on the palate with warming notes that tease the senses.
The warming notes in this version play nicely with cooler temperatures. It's awesome as is, but… I happen to think ice cream and cooler temperatures work nicely together, too. If you're feeling adventurous, add two scoops of vanilla ice cream to the ingredients list below. Place it all in a blender and whirl away. Pour it in a tall glass. Top with whipped cream, of course! Sprinkle nutmeg and a little shaved chocolate over the top if you dare. Double the recipe if you're in a sharing kind of mood.
Bourbon Alexander Drink Recipe
Bourbon Alexander – recipe adapted from the Brandy Alexander classic cocktail, Cheri Loughlin
3/4 ounce Jim Beam Bourbon
3/4 ounce Red Stag by Jim Beam Black Cherry
1/2 ounce Dark Crème de Cacao
1 ounce Half & Half
Grated Nutmeg Garnish
Place liquids in a cocktail shaker with ice. Shake until well chilled. Strain into a chilled cocktail glass. Garnish with grated nutmeg over the top of the drink.
September is National Bourbon Heritage Month. Enjoy more bourbon and whiskey based drinks during the month of September and all year long in the Whiskey Cocktails category.
All content ©2014 Cheri Loughlin, The Intoxicologist. All Rights Reserved. Chat with Cheri @Intoxicologist on Twitter and facebook.com/Intoxicologist or str8upcocktails@gmail.com