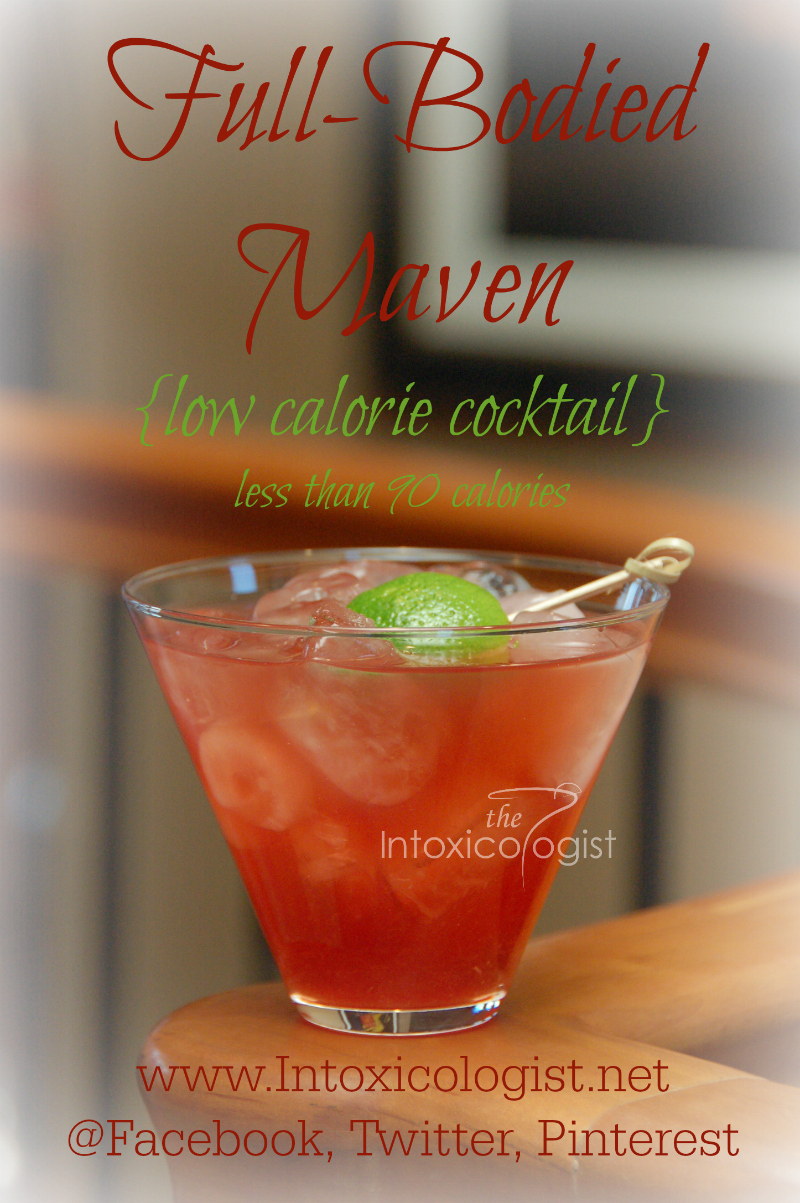 The kaffir lime vodka truly makes this low calorie cocktail possible. Citrus flavor gives this drink just the right touch. It combines with the fruit juices making the Full-Bodied Maven burst with punch-like flavor. The flavor is full-bodied without being overly sweetened. Full-Bodied Maven is a full size, full flavored cocktail for less than 90 calories.
Full-Bodied Maven Low Calorie Cocktail
Full-Bodied Maven – created by Cheri Loughlin, The Intoxicologist
1 ounce Hangar 1 Kaffir Lime Vodka
3 ounces Ocean Spray Light Cranberry Juice
1/2 ounce Tropicana Trop50 Orange Juice
Lime Wedge Garnish
Build over ice in a large cocktail glass.  Stir.  Garnish with lime wedge.
This cocktail is approximately 81.875 calories. If you're interested in estimating the calories in your cocktails, check out the Counting Calories infographics.
Subscribe to the monthly Newsletter
All content ©2015 Cheri Loughlin, The Intoxicologist. All Rights Reserved. Chat with Cheri @Intoxicologist on Twitter and facebook.com/Intoxicologist
Full-Bodied Maven Low Calorie Cocktail