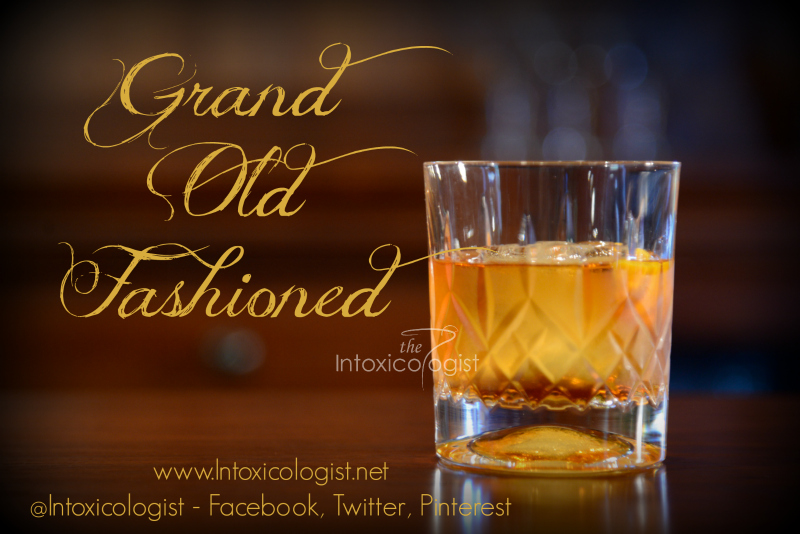 The Grand Old Fashioned is a rum variation of a whiskey favorite. This recipe is spicy, but not a burn your mouth off kind of spice. This is definitely for those who love their rum on the rocks with barely a hint of anything else. The rum flavor profile remains completely intact with faint hint of chocolate orange. It's a lovely classic variation without a lot of fussy trouble.
Grand Old Fashioned Drink Recipe
Grand Old Fashioned
2 ounces Aged Rum – I used Pusser's Rum 15 Year
1/2 ounce Grand Marnier
2 dashes Regan's Orange Bitters
2 dashes Aztec Chocolate Bitters
Orange Twist
Combine liquids in a mixing glass with ice. Stir until well chilled. Strain into a rocks glass over a single cube of ice. Garnish with a fresh orange twist.
All comments, opinions and photography are my own. I'm sharing this recipe as an example of recipe and photo services provided through my cocktail development program.
Subscribe to the monthly Newsletter
All content ©2016 Cheri Loughlin, The Intoxicologist. All Rights Reserved. Chat with Cheri @Intoxicologist on Twitter and facebook.com/Intoxicologist
Cheri Loughlin is the Omaha writer and photographer behind www.intoxicologist.net and author of Cocktails with a Tryst: An Affair with Mixology and Seduction. You can email Cheri with comments and questions at str8upcocktails@gmail.com.