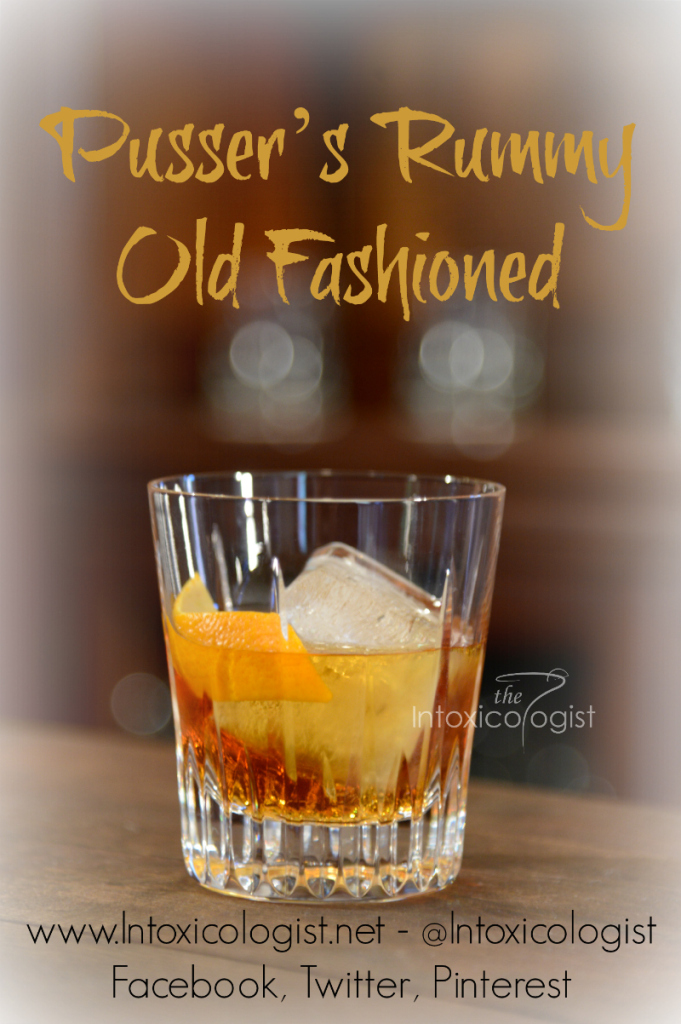 This is a nice twist on one of my favorite classic cocktails, the Old Fashioned. This version uses rum and flavorful maple syrup for light sweetness. Bitters add a little spiced touch to the drink.
I know what some of you are thinking. Bacon. Yes, bacon and maple syrup flavors do go together, but I just couldn't bring myself to go that route with this drink. I'm secretly (or not so secretly) hoping the madness of adding bacon to cocktails will come to a close.
Pusser's Rummy Old Fashioned Drink Recipe
Pusser's Rummy Old Fashioned – recipe by Cheri Loughlin, The Intoxicologist
2 ounces Pusser's Rum 15 Year
1/4 ounce Maple Syrup
1 to 2 dashes Angostura Bitters – according to preference
Orange Twist
Combine liquids in a mixing glass with ice. Stir until well chilled. Strain into a rocks glass over a single cube of ice. Garnish with a fresh orange twist.
Subscribe to the monthly Newsletter
The maple and rum Old Fashioned recipe was commissioned by representatives of Pusser's Rum as part of The Intoxicologist Corporate Mixology program. Find more recipes at Pussersrum.com and by following Pusser's Rum on Facebook. All comments, opinions and photography are my own. I'm sharing this recipe as an example of recipe and photo services provided through my cocktail development program.
All content ©2016 Cheri Loughlin, The Intoxicologist. All Rights Reserved. Chat with Cheri @Intoxicologist on Twitter and facebook.com/Intoxicologist
Cheri Loughlin is the Omaha writer and photographer behind www.intoxicologist.net and author of Cocktails with a Tryst: An Affair with Mixology and Seduction. You can email Cheri with comments and questions at str8upcocktails@gmail.com.
Pusser's Rummy Old Fashioned