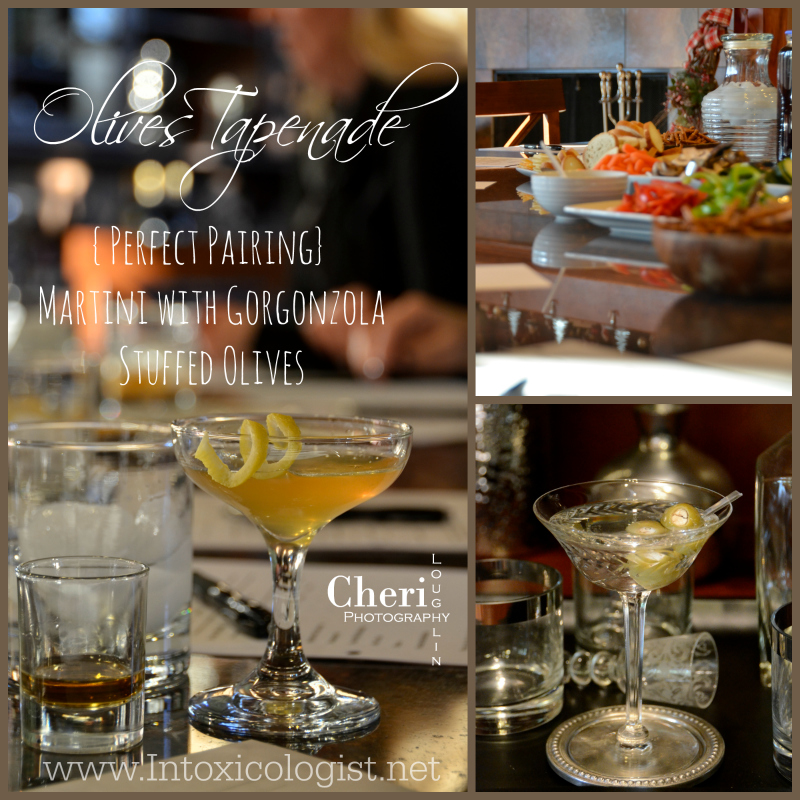 What happens in Vegas stays in Vegas. Except sometimes the sociable bartender reaches behind the bar, slips a piece of paper across the polished wood and sends me home with a special house recipe. It wasn't a recipe for the incredible Roast Beef Sliders or Espresso Martini that I stopped in for twice during a three day weekend. It was a recipe for their signature Olives Tapenade.
They serve this fantastic basket of flatbreads and various yeast breads with a plate of assorted olives and black and green olive tapenades. The complimentary basket would be enough to satisfy any reasonable appetite, but the bar and lunch menu really is too good to pass. Trust me. I think I hurt myself the first day I stopped in just trying to finish all the good food and drink set before me.
My only regret; no photo. I had a camera on me, but sometimes I really just want to enjoy my food and drink at a bar without thinking about documenting my time there. I just lucked out that the bartender was nice enough to offer the recipe below. Make it. Enjoy it. Stop in at an OLIVES sometime. A link to their site is below.
OLIVES Tapenade Recipe
OLIVES Tapenade – Todd English's Olives
1 – 32 ounce jar Green Pitted Olives
1 tablespoon Capers – drained
1 tablespoon Minced Garlic
Zest of Half an Orange
1 cup Fresh Mint – chopped
3/4 cup Extra Virgin Olive Oil
1/2 tablespoon Black Pepper
Combine ingredients in bowl. Mix well with food processor or blender.
Black Tapenade: Substitute 1 cup parsley for mint. Add 1 tablespoon minced anchovies.
Subscribe to the monthly Newsletter
All content ©2015 Cheri Loughlin, The Intoxicologist. All Rights Reserved. Chat with Cheri @Intoxicologist on Twitter and facebook.com/Intoxicologist