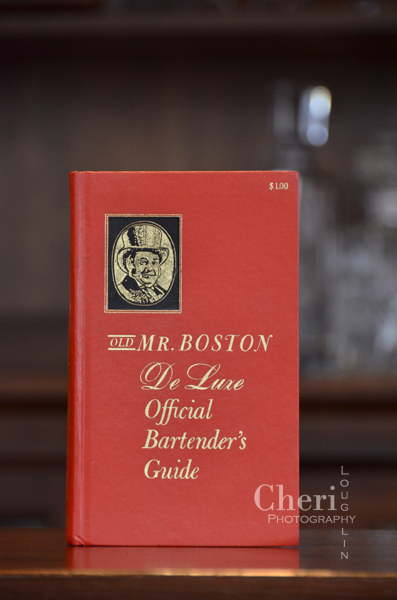 According to Old Mr. Boston (1967 copyright), the way to make a traditional Martini is this; Chill a 3 ounce cocktail glass until it frosts. Fill a Martini pitcher with dry, hard frozen, cracked ice. Measure out exact ingredients, dry gin first and then dry vermouth. Stir briskly until mixture is extremely cold. Strain immediately into the frosted cocktail glass. Serve traditionally with an olive. Lemon twist is an alternative.
Martini Ratios
Traditional Martini is 2 part Gin, 1 part Dry Vermouth ratio
Dry Martini is 5 part Gin, 1 part Dry Vermouth ratio
Extra Dry Martini is 7 part Gin, 1 part Dry Vermouth ratio
Typically the Martini measurement parts equal 2 to 2-1/4 ounces in full before stirring with ice. This makes a smaller Martini than some might be accustomed to, but the smaller size means the Martini stays chilled while you sip and enjoy.
Traditional Martini Recipe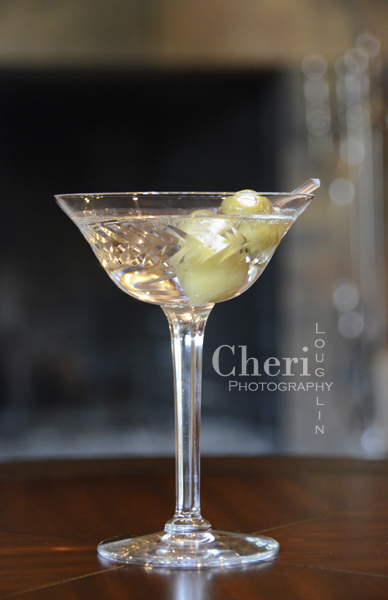 Traditional Martini
1-1/2 ounce Dry Gin
3/4 ounce Dry Vermouth
Olive or Lemon Twist – according to preference
Use directions above for an exquisite Martini taste experience.
Martini Substitutions
Vodka Martini or Vodkatini substitutes vodka for gin
Tequini substitutes tequila for gin
Gibson is a Dry or Extra Dry Martini with lemon peel & pearl onions
Dillatini substitutes a Dilly Bean in place of an olive.
Dillatini or Dilly Bean Martini
Dilly Beans are pickled green beans. They are often flavored with dill, Tabasco sauce, garlic or peppers. Some modern bars have claimed to have invented the Dilly Bean Martini out of necessity of running low on olives. However, mention of the Dillatini in Old Mr. Boston goes to show there really is nothing new. The Dilly Bean Martini or Dillatini had been around for quite some time already.
All content ©2014 Cheri Loughlin, The Intoxicologist. All Rights Reserved. Chat with Cheri @Intoxicologist on Twitter and facebook.com/Intoxicologist or str8upcocktails@gmail.com
Traditional Martini and Dillatini