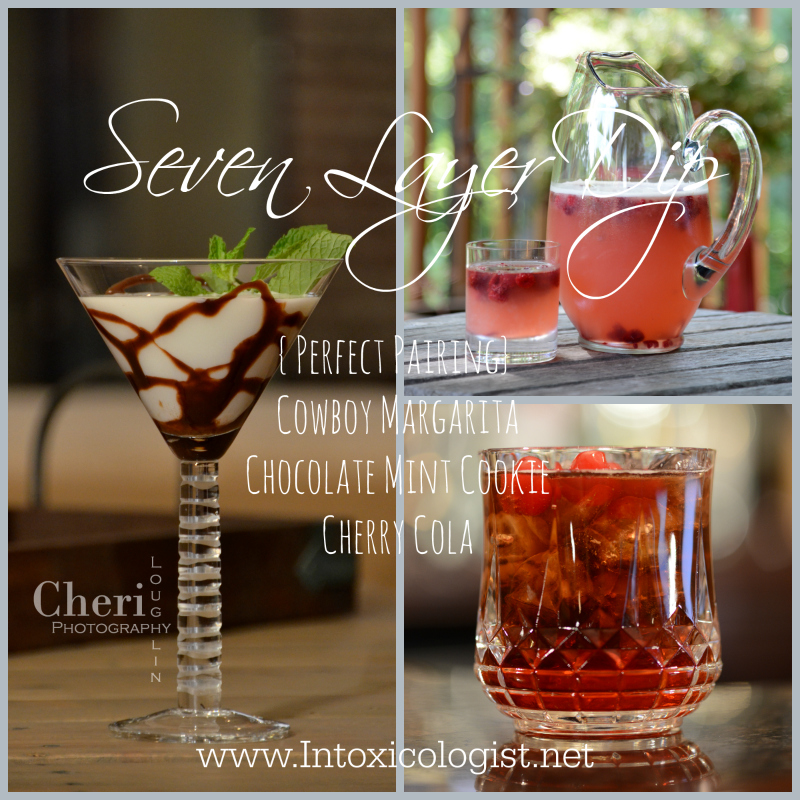 I hosted a Girls' Night Out cocktail tasting party a while back to sample drinks created for my book, Cocktails with a Tryst. Each friend I invited was asked to invite a few friends of their own. That way no one had to arrive alone, everyone knew someone, and everyone got to meet someone knew. Within minutes of guests arriving, everyone in the room chatted and laughed as if they'd known one another for years. It was surprising how much everyone had in common.
The evening was filled with miniature cocktail tastings and a plethora of finger food. The kitchen island is usually where I place all the food. Guests can fill a plate and take it to other sitting areas or nosh around the island. Since the primary purpose of this gathering was sampling cocktails and gathering feedback, I needed single serve appetizers the women could pick up easily without reaching across everyone seated at the island.
I don't know about you, but I'm a sucker for tortilla chips. Tortilla chips go with all sorts of dips. Chips and dip are also a party favorite. Rather than make a variety of platters and bowls full of dip I decided to make individual dips served in mini glasses purchased at the local party store. Seven Layer Dip is always a party favorite, so it was a must.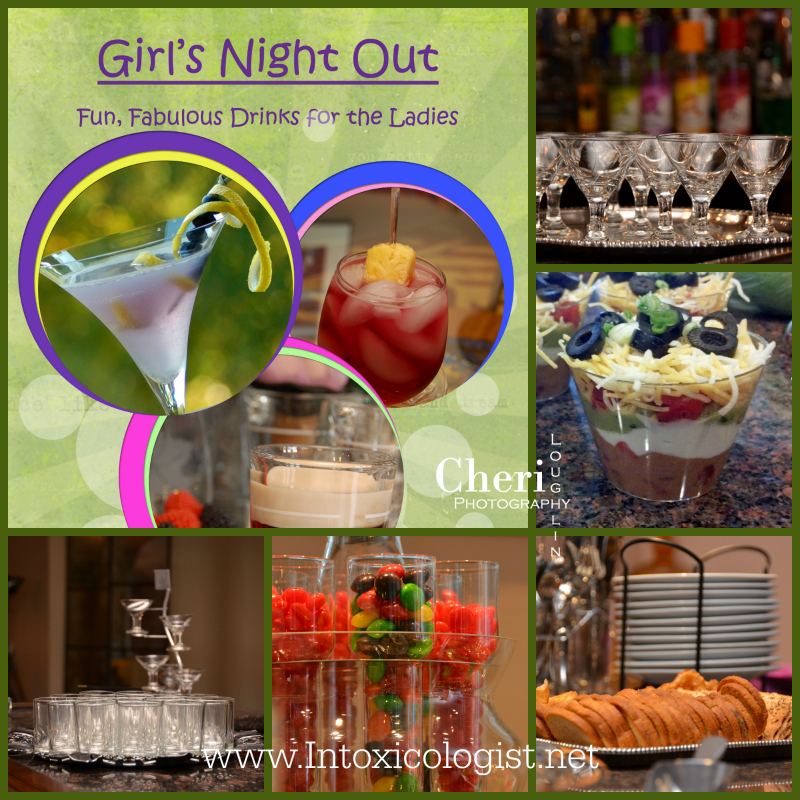 Seven Layer Dip is super easy to make. I usually like to make my own salsa and guacamole rather than use ready-made, but I wanted quick and easy this time. Premade ingredients came in handy. The dip was a huge hit and everyone loved having their own individual servings.
Seven Layer Dip Recipe
Seven Layer Dip
1 can Refried Beans
2 cans Rotel Tomatoes – drained
16 ounce container Sour Cream
8 to 10 ounce container Guacamole or Homemade Guacamole
1 package shredded 4 Cheese Mexican Cheese
1 package shredded Sharp Cheddar
1 large can or 2 small cans Sliced Black Olives
1 bunch Green Onions – chopped
Tostito Chips or Fritos Corn Chips
Place refried beans and one can of Rotel Tomatoes in a mixing bowl. Stir until completely mixed. Set aside. Mix cheeses in a separate bowl. Set aside.
Put ingredients together on a large platter, decorative glass bowl, glass casserole dish, or in small 5 ounce plastic cups for individual servings.
Smooth bean and tomato mixture on bottom of dish. Spread an even layer of sour cream over the bean mixture. Next spread an even layer of guacamole over top of sour cream layer. Add remaining can of drained Rotel tomatoes to the top of the guacamole layer. Top with a layer of mixed cheeses. Add layer of black olives and finish with sprinkling of green onions over the top.
Could also sprinkle fresh chopped cilantro over the top. That would make it 8 layer dip!
Serve with Tostitos chips or Fritos corn chips.
Subscribe to the monthly Newsletter
All content ©2015 Cheri Loughlin, The Intoxicologist. All Rights Reserved. Chat with Cheri @Intoxicologist on Twitter and facebook.com/Intoxicologist