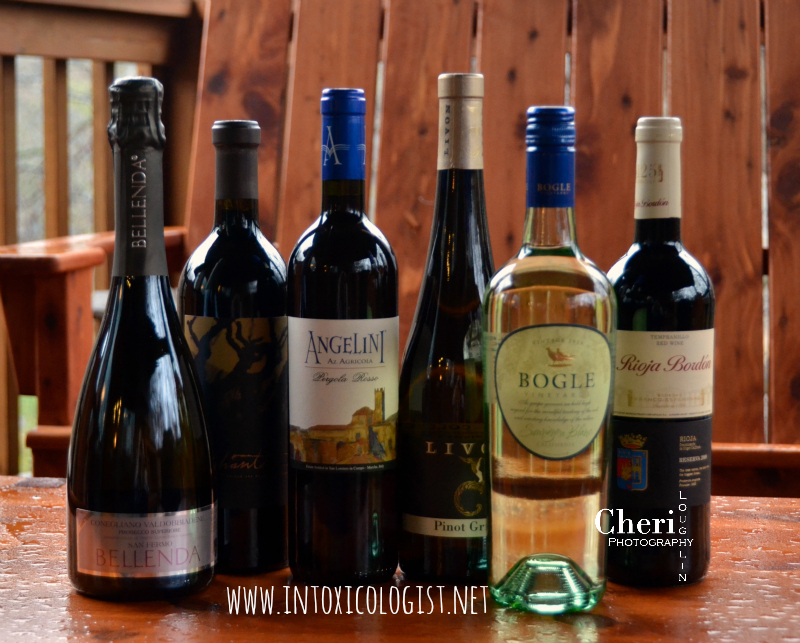 Wines have been supplied by brand representatives. All photos, comments and opinions are my own unless otherwise stated.
It's my hope to get as much variety of information to you in a timely manner especially with holidays approaching. So in all fairness I'll let you know that at the time of writing this I have not popped the corks on all of these wines yet. I taste spirits and wines as quickly as possible while still taking the time to enjoy them. So, these wines will be savored with my personal tasting notes shared as soon as I can do that.
In addition to the wines that were provided to me for review, I'm mentioning a few wines and bubbly that I purchase with regularity and recommend to others.
Holiday Wine for Hosts & Hostesses
We recently hosted a party and I was so surprised at how many people showed up with bottles of wine in hand. One clever man brought bourbon instead. He knows how to get to a lady's heart. Gifting a bottle of wine to hosts and hostesses is a thoughtful way to say thank you. But you don't have to break the bank to do it.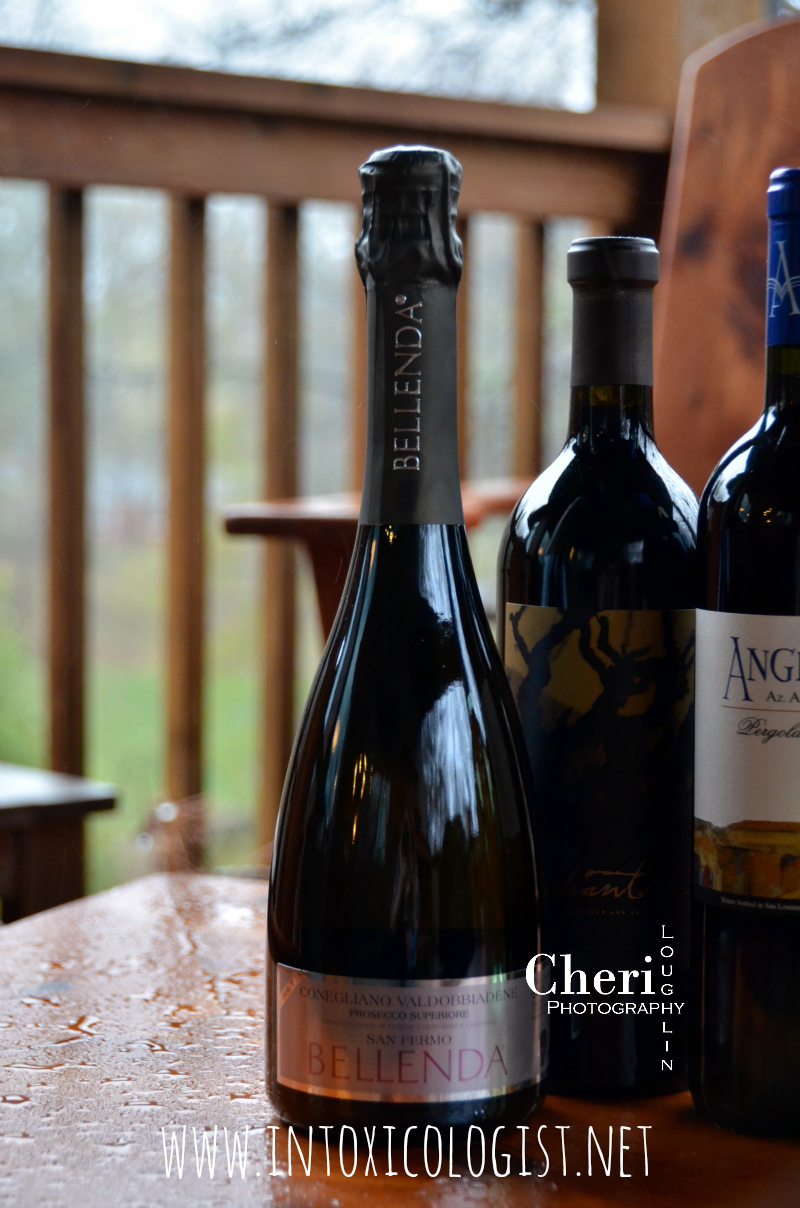 Sparkling wines are always a hit with me. I'd venture to say there are quite a lot of people who like a little bubbly now and again. The Bellenda Prosecco San Fermo DOCG retails for approximately $20. The tasting notes sound yummy. They include "flavors of green apple, peach, and acacia blossom. Fruity overtones and dry on the palate." I can't wait to try it! Pairing recommendations include hors d'oeuvres, specifically those with fish as the primary ingredient. Ideal serving temperature: 6° to 8° Celsius or 42.8° to 46.4° Fahrenheit. Read more about this varietal here.
I'm also fond of Freixenet Cordon Negro Brut Cava. It's a staple in my wine cabinet. It retails for approximately $10 to $11 locally. The black bottles have a matte finish, so they are perfect for chalk writing. Instead of throwing the bottle away, wash it and take the labels off for an interactive centerpiece at your next gathering. Guests can write or draw on the bottles.
Though I've probably had this cava hundreds of times, I couldn't pin point any tasting notes from memory except it has medium size bubbles, is crisp and refreshing without being overly sweet. Read more about it here.
Holiday Dinner Party Wines
We served white and red wine at our party a few weeks back. Most people chose white wine over red. I'm usually more of a red wine drinker, but an occasional glass of white is refreshing and almost seems to clear my palate for other flavors.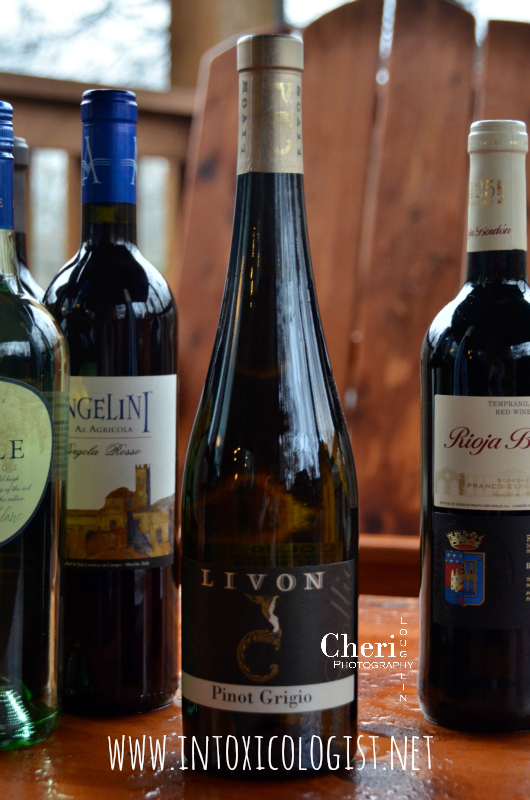 The Livon Pinot Grigio 2014 retails for $16. Its recommended food pairing leans more toward appetizers and first courses such as soups and salads. Seafood, shellfish, poultry and risotto are also recommended choices. Serve this one at 13° Celsius or 55° Fahrenheit. Official tasting notes mention a "fragrant bouquet, reminiscent of vanilla and lime. Dry, well structured, soft and minerally with gentle undertones of nutmeg and almond and a long finish." That does sound ever so tasty. Find more Livon wines here.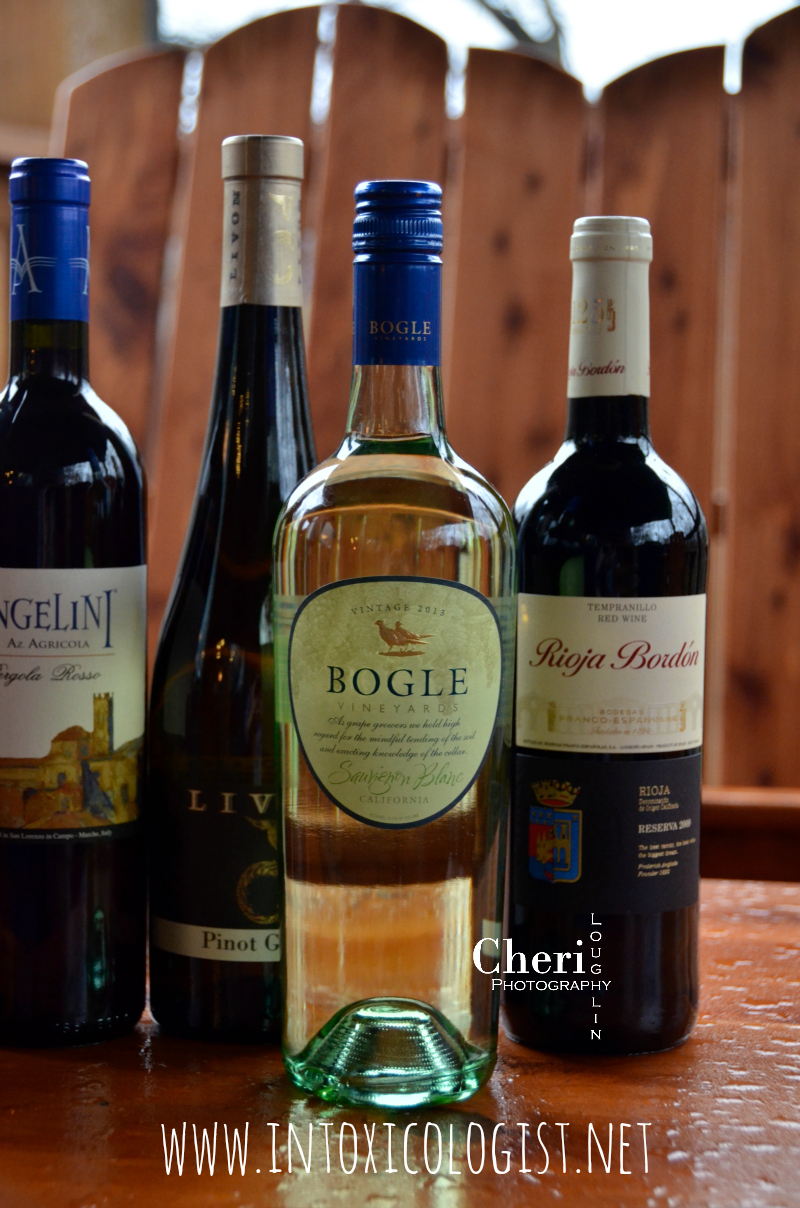 We served Bogle Sauvignon Blanc at the party. It has amazing citrus notes and again, isn't overly sweet. I usually have a bottle of it in my wine cabinet at any given time as well. It's affordable retailing for about $10, sometimes less. The other varietals are also very good. I especially like the Bogle Petite Sirah and Phantom varietals. Read more about all of their wines here.
Let's get to the heart of holiday dinner. Turkey or duck are traditional for Thanksgiving and Christmas respectively. In all honesty, I'm not a huge fan of either. I'd rather eat all the sides and skip the main course. But that's just me.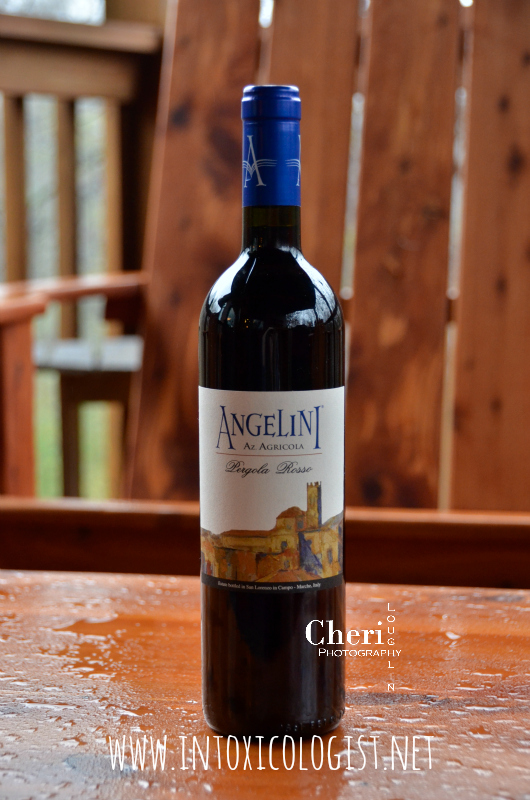 The Angelini Estate Pergola Rosso is a unique bottle of wine in that there are only three Pergola Rosso wines available in the U.S. This red wine retails for approximately $17. It is a fruit forward wine that benefits from being slightly chilled at 17° Celsius or 62° Fahrenheit. I don't know about you, but I rarely think about chilling red wine. This wine is "dry, medium bodied, silky soft in texture, with notes of wild cherries, strawberries and currants."
I'll be honest, this one sounds like it might be a little sweet. When I drink wine with mentions of currants in the tasting notes it usually means the wine will be sweeter rather than drier. However, the back of the bottle mentions that this is a "dry, ruby red wine." Its recommended pairings include white meats, pastas, risotto, poached salmon, and clam chowder. Read more here.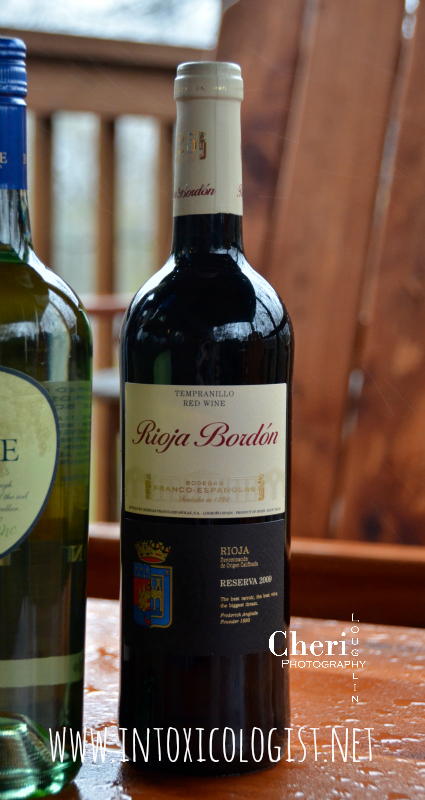 Bodegas Franco Espanolas Rioja Bordon Reserva 2009 is aged for 18 months in medium toasted American white oak barrels. It's recommended serving temperature is 16° to 18° Celsius or 60.8° to 64.4° Fahrenheit. It has been awarded between 89 and 90 points by Wine Advocate, Wine Enthusiast and the Beverage Tasting Institute to name a few. This wine retails for approximately $15 and can be purchased online from various retailers.
Tasting notes include "balsamic and spicy notes followed by raspberry, plum, and vanilla flavors. Subtle toasty aroma, red fruits, sweet spices and light toffee touch." Perfect pairings include vegetables, grilled meats with sauces and roasts. "Spoon dishes" are also recommended. Perhaps this means soup or it could mean spoon size appetizers. Read more about it here.
The first time I picked up Cigar Zin was because of the name and label. I've picked it up time and again after that first time becasue it tastes so good. I think it pairs rather well with grilled red meats, but that's just me. It has hints of black pepper, spice and dark fruits. It's a little fruitier than most red wines I purchase. Even so, I really like this one. Read more about it here.
These are just a few wines to look into for the holidays. What wines will grace your table during the holiday season?
Subscribe to the monthly Newsletter
All content ©2015 Cheri Loughlin, The Intoxicologist. All Rights Reserved. Chat with Cheri @Intoxicologist on Twitter and facebook.com/Intoxicologist
Cheri Loughlin is the Omaha writer and photographer behind www.intoxicologist.net and author of Cocktails with a Tryst: An Affair with Mixology and Seduction. You can email Cheri with comments and questions at str8upcocktails@gmail.com.