I have purchased Zin-phomaniac red wine many, many times. Obviously it was the label art that first caught my attention. Who can resist old-style pinup art? While the pinup art captured my eye, the back of the bottle totally seduced me with its promise of arousing aromas, voluptuous mouth feel, and satisfying climax. I obviously have a thing for seeking out pleasurable encounters.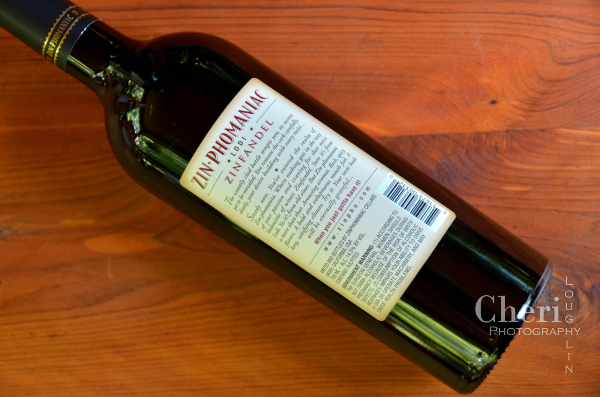 Zin-phomaniac Wine provided by brand representatives. Zin-phonmaniac is part of the Mendocino Wine Company portfolio of wines. All photos and opinions are my own unless otherwise stated.
Zin-phomaniac Review
100% Zinfandel | 14.5% alcohol by volume | $14.99 price point
@ZinPhomaniac on Facebook and Twitter | zinpho.com
Pair with grilled steak with fruit-based marinade, smoked ribs, burgers with blue cheese sauce, Chinese or Thai recipes, and dishes that incorporate both sweet and spicy flavors.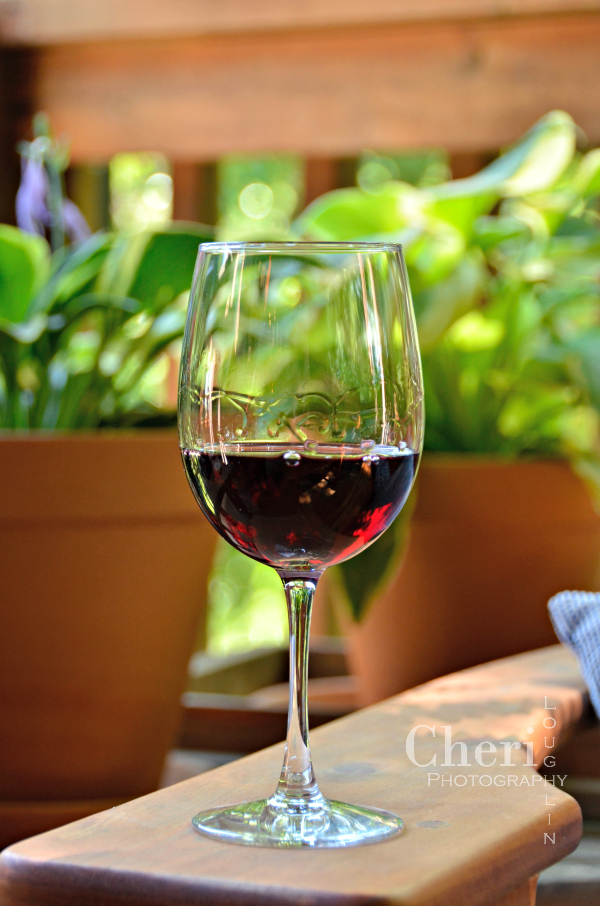 First Impressions: As mentioned, the bottle label sold me. It is sexy, playful, elegant and approachable. It is daring and seductive. The cork slips from the bottle effortlessly.
Color: The color does not disappoint. It is dark cherry with strawberry highlights. Who doesn't love a redhead?!
Aroma: The nose is filled with huge bouquet of red berry fruits such as strawberry and raspberry. I also detect cherry and hints of spice.
Taste: With so much fruit in the initial aroma, I expected something a little sweeter than usual. But this wine is lightly sweetened with raspberry, strawberry, cherry and possibly cranberry notes. Its bold flavor rolls over the palate with lush plum and dark cherry flavors. The vanilla and spice notes add a nice touch. It is well balanced with lingering raspberry in the finish.
Overall Impressions: Zin-phomaniac 2015 Lodi Zinfandel is a good value for the robust flavor it imparts. As mentioned in the beginning, this is a wine I purchase frequently. It pairs well with a variety of food. It is an elegant option for formal dinner parties. Truth be told it is also laid-back enough tucked in for movie night in pajamas. Bring on the popcorn!
Why do you choose the wines you do?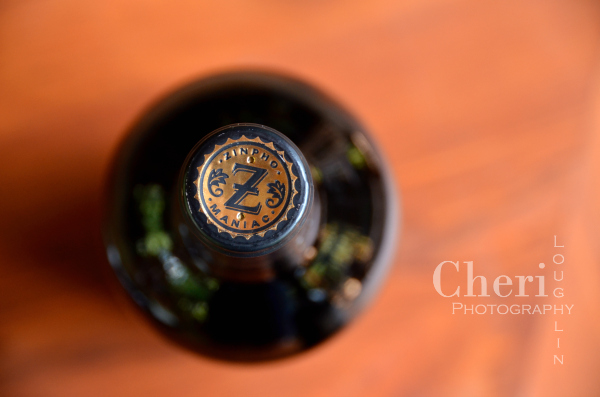 Next time you visit your local wine store, notice the different labels and which ones specifically catch your eye. Are you drawn to fun, approachable labels or those that speak to the wine's history? Do you read the back of the bottle for history of the vineyard, tasting notes, or clever story?
Subscribe to the Newsletter
All content ©2017 Cheri Loughlin, The Intoxicologist. All Rights Reserved. Chat with Cheri @TheIntoxicologist on Instagram and facebook.com/Intoxicologist
Zin-phomaniac 2015 Lodi Zinfandel Review