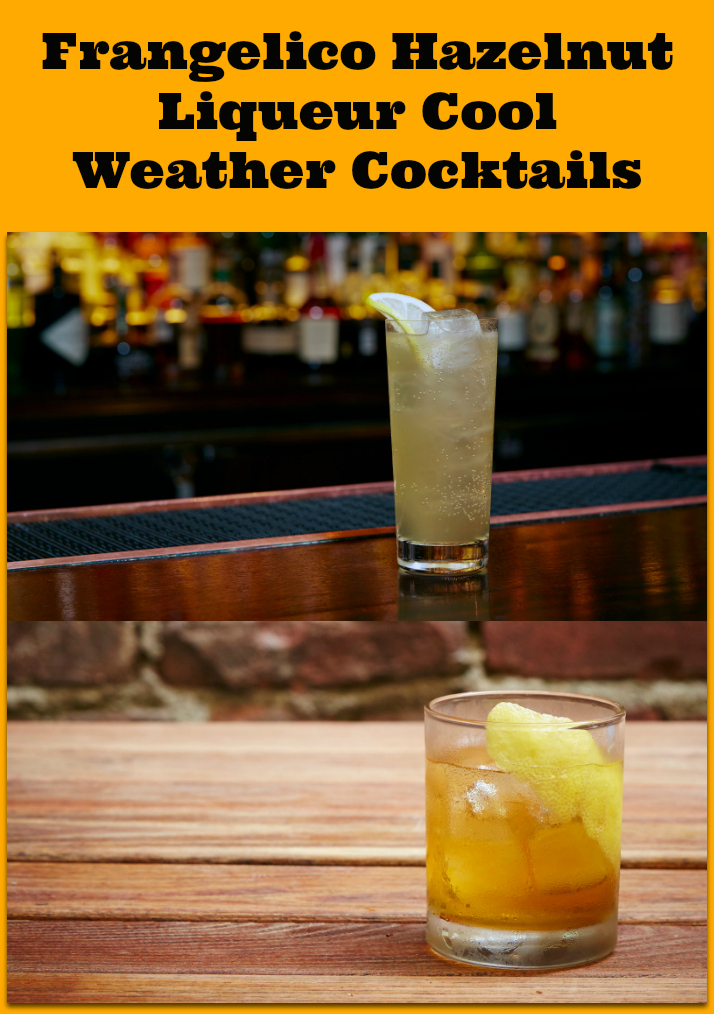 Frangelico Hazelnut Liqueur product information, recipes and cocktail photos provided by brand representatives.
Frangelico Hazelnut Liqueur is the original hazelnut liqueur dating back more than 300 years. Frangelico is crafted by toasting and distilling wild Tonda Gentile hazelnuts from the Piedmont region of Northern Italy. The toasted nuts are combined with cocoa, coffee, vanilla and alcohol. It is then aged to maturity in oak casks giving the liqueur its golden color.
The following recipes were originally created for Oscar watch parties. Each named to celebrate Oscar winners. But these cocktails are also great for riding out the final cool days of winter and welcome in the first days of spring. Enjoy!
Bring Home the Gold Recipe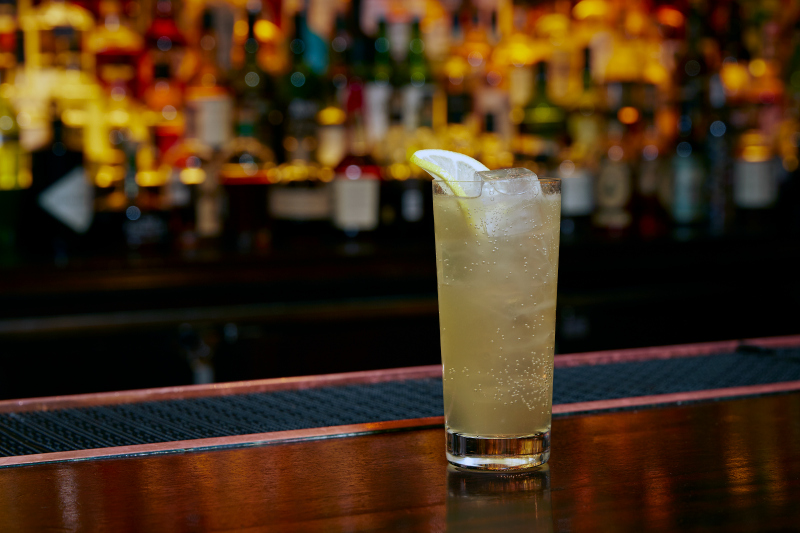 Bring Home the Gold – recipe by Shaun Dunn, The NoMad – Flatiron
1/2 ounce Frangelico Hazelnut Liqueur
1 ounce Fino Sherry
1 ounce Cinzano 1757
3/4 ounce Amontillado Sherry
1/2 ounce Lemon Juice
2 Dashes of Orange Bitters
Tonic Water
Lemon Wheel
Place all liquids except tonic water in a cocktail shaker with ice. Shake until well-chilled. Strain into a tall glass over fresh ice. Top with tonic. Garnish with a lemon wheel.
Teary Acceptance Recipe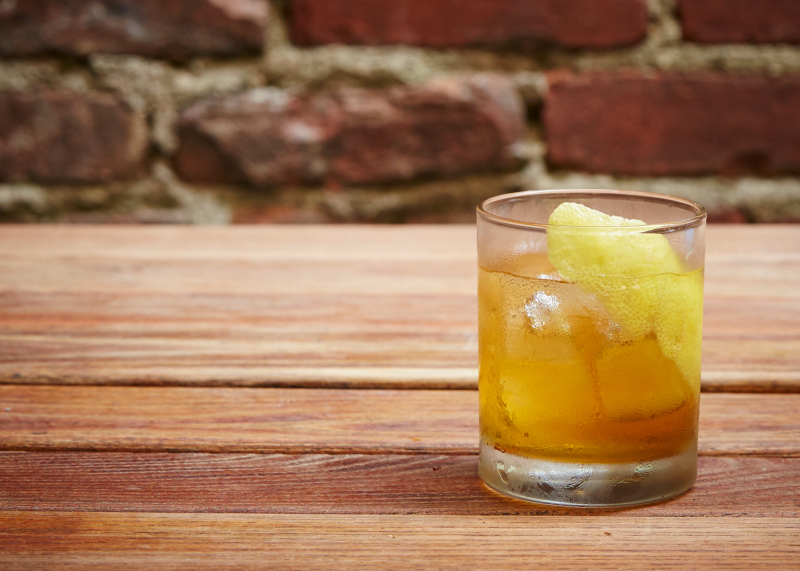 Teary Acceptance – recipe by Micaela Piccollo, Distilled
1/2 ounce Frangelico
1 ounce Scotch
1/4 ounce Orange Liqueur
1/4 ounce Palo Cortado Sherry
Lemon Twist
Fill a rocks glass with ice. Add all liquid ingredients. Stir briefly. Garnish with a fresh lemon twist.
Frangelico Hazelnut Liqueur Official Tasting Notes
Clear pale gold in color. Intense hazelnut aroma. Rich texture with pronounced, but delicate hazelnut flavor with hints of vanilla and dark chocolate. Smooth, long finish with fragrant back note.
Best enjoyed on the rocks with juice from two lime wedges as an after dinner digestive. 95 calories per serving. 20% alcohol by volume.
Subscribe to the monthly Newsletter
All content ©2016 Cheri Loughlin, The Intoxicologist. All Rights Reserved. Chat with Cheri @Intoxicologist on Twitter and facebook.com/Intoxicologist
Cheri Loughlin is the Omaha writer and photographer behind www.intoxicologist.net and author of Cocktails with a Tryst: An Affair with Mixology and Seduction. You can email Cheri with comments and questions at str8upcocktails@gmail.com.
Frangelico Hazelnut Liqueur Cool Weather Cocktails