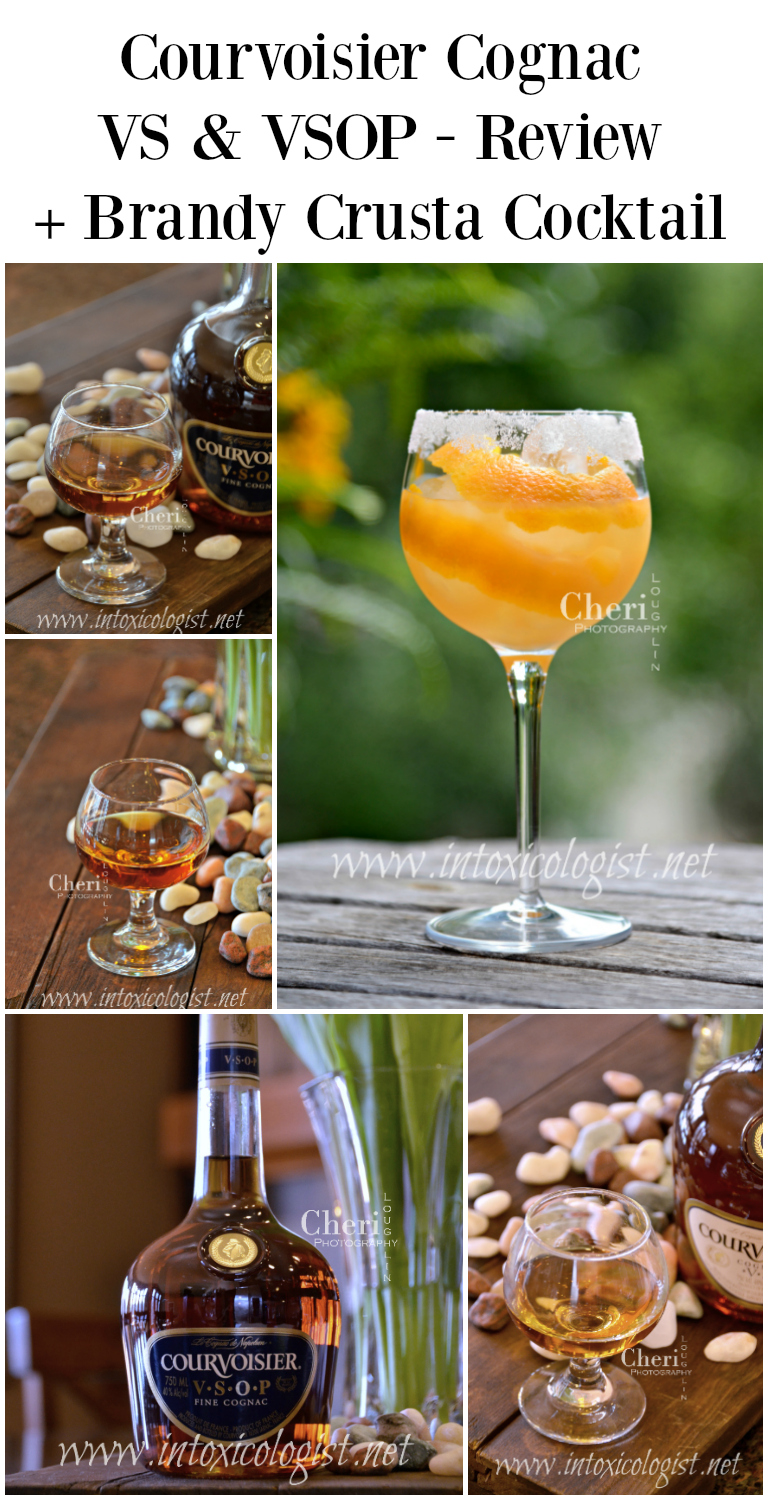 Courvoisier Cognac VS and VSOP spirits were provided by brand representatives. All bottle and tasting note photos, comments and opinions are my own unless otherwise stated.
To say I was thrilled to sample these exquisite spirits is an understatement. This isn't the first time I've enjoyed Courvoisier, but it has been way too long. Revisiting this spirit has been a pleasure. The past few months I've been trying a variety of cognac cocktails trying to find a new favorite. I still haven't found a favorite cognac cocktail to replace the Sidecar, but it's been fun trying!
Courvoisier Cognac VS Tasting Notes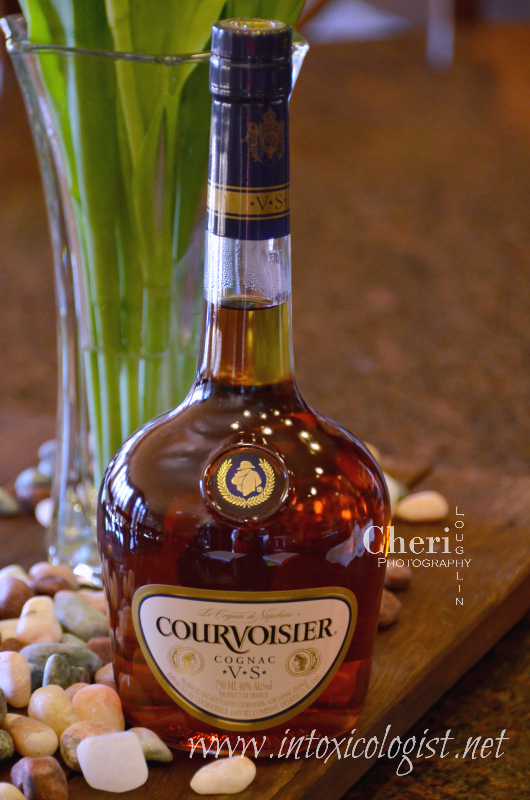 VS means "Very Special." And let me say, it is a very special spirit. Courvoisier Cognac VS is a blend of cognacs. It is 40% alcohol by volume. Courvoisier VS retails for $30 for a 750 ml bottle.
This spirit displays gorgeous color. It is sweet with lush fruits in the aroma. There is a hint of raisin and nut (perhaps pecan flesh without the skin.) The aroma is deep and rich.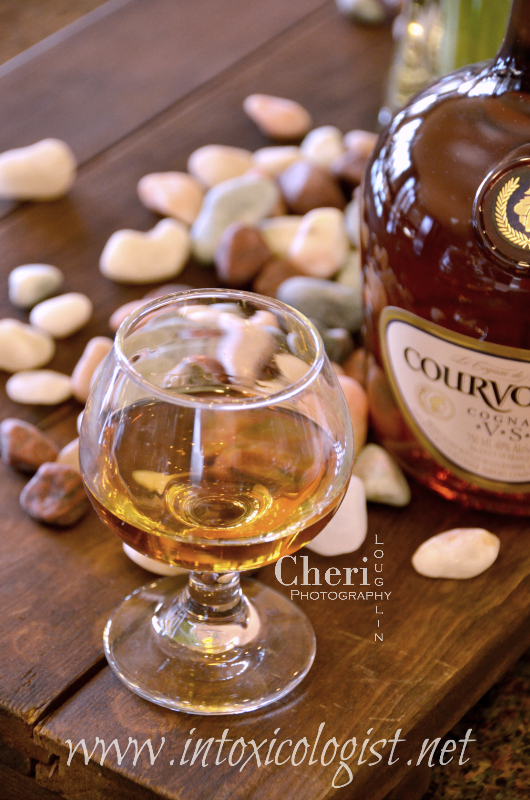 Tasting yields deep fruit flavors (dried fruits such as fig, dates, apricot and raisin.) There is nut skin dryness in the follow through. This cognac is warming, but without burn. It is slightly chewy. I vaguely taste molasses or just shy of molasses, but without the actual sugar sweetness. There are nice nutty notes. Overall, delicious!
Courvoisier Cognac VS is ideally served neat at room temperature. Pour the cognac and allow it to sit for a few minutes to allow it to release more aroma. Cognac is the perfect spirit to add to punches and sangrias. There are also a few terrific classic cocktails to try with this special spirit.
Brandy Crusta Classic Cocktail Recipe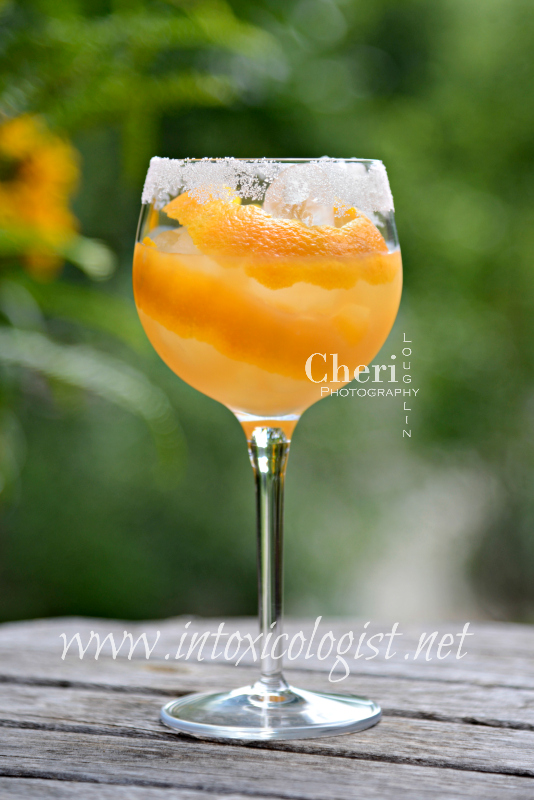 Brandy Crusta
2 ounces Cognac or Brandy
1/4 ounce Cointreau Orange Liqueur
1/4 ounce Luxardo Maraschino Liqueur
1/2 ounce Fresh Lemon Juice
1/4 ounce Simple Syrup
2 dashes Angostura Bitters
Orange Peel
Sugar
Cut both ends off of an orange. Remove the pulp of the orange while keeping the shell intact. Fit orange shell into the upper edge of a chilled wine goblet or champagne flute. Dip the rim of the glass along with the upper edge of the orange peel into a shallow plate of sugar. The idea is to coat the outer rim of the glass and the top side of the orange peel so it creates a seal around the glass. Set the glass aside.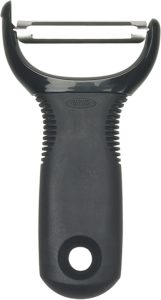 Alternative method: Swirl a lemon or orange wedge around the rim of a chilled wine goblet or champagne flute. Dip the rim into a shallow platter of sugar to coat the rim. Remove the peel from an orange by cutting one long continuous ribbon of peel about one-half to three-quarter inch wide. This is the same method used in preparing a Horse's Neck cocktail. Carefully wrap the peel inside the body of the sugar rimmed glass making sure the orange side is next to the edge of the glass. Set aside. 
I use the OXO Good Grips Y-Peeler. It's handy, dishwasher safe, inexpensive, durable and easy to use. 
Combine cognac or brandy, liqueurs, juice, syrup and bitters in a cocktail shaker with ice. Shake until well-chilled. Strain into the prepared glass, pouring down the center of the peel.
Courvoisier Cognac VSOP Tasting Notes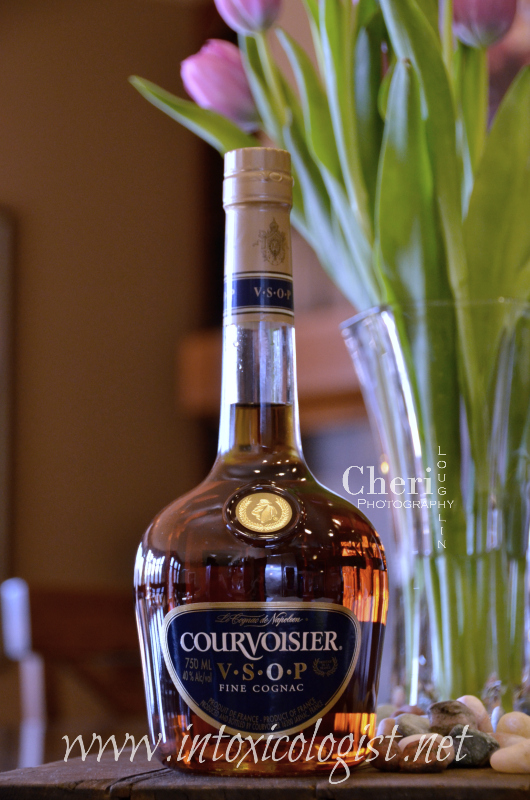 VSOP means "Very Special Old Pale." Cognacs within this category are aged for at least four years. Courvoisier Cognac VSOP is 40% alcohol by volume and retails for $40 for a 750 ml bottle.
The VSOP is a fraction darker than the VS. There is no hint of burn on the nose.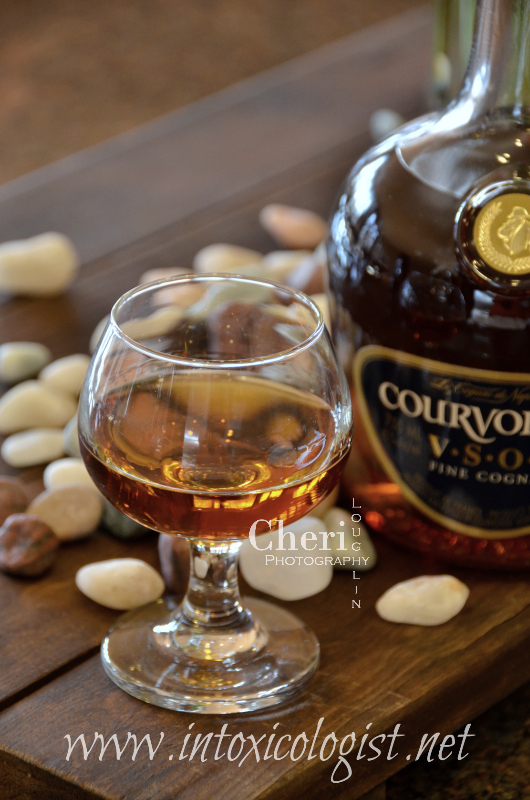 The VSOP is richer, smoother and more complex than the VS. It contains a tiny bit more sweetness than the first one. There is some burn, but it's a good burn. Lavish is the word that pops to mind while sipping the VSOP
Courvoisier Cognac VSOP contains nutty chocolate and coffee flavors. There are delicious dried fruit flavors with a little vanilla in the finish. This one is not quite as chewy as the VS, but the flavor and viscosity make me want to roll it around on my tongue a bit longer before swallowing. I detect a little caramel and possibly hint of orange zest.
The VS is delicious, but the VSOP is out of this world. It is definitely worth more than the small bump in price over the VS.
Sip the VSOP at room temperature in the same manner described in the VS ideal serve. This cognac can also be used in cocktails, but I highly recommend savoring every last drop neat so all the flavors and aroma can be soaked in.
All content ©2016 Cheri Loughlin, The Intoxicologist. All Rights Reserved.  facebook.com/Intoxicologist
Courvoisier Cognac VS and VSOP Review