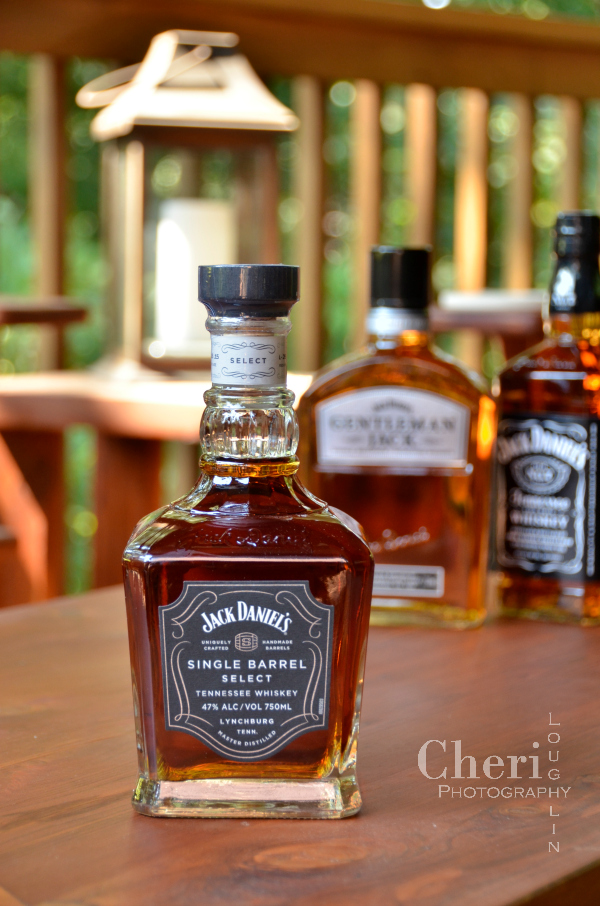 Jack Daniel's Single Barrel Select Tennessee Whiskey is one of the highlights of the entire Jack Daniel's collection. As the name indicates, this whiskey is tapped from an individual barrel. This means bottles drawn from one barrel will vary slightly in taste from bottles drawn from a different barrel. Each barrel imparts its own unique flavors into the whiskey since each barrel is crafted from staves from different oak trees.
Jack Daniel's Single Barrel Select Tennessee Whiskey provided by brand representatives. All photos and opinions are my own unless otherwise stated.
Each bottle of Jack Daniel's Single Barrel Select is hand-labeled with the rick house number, barrel number, and bottling date. The bottle I am reviewing is rick number L-28, barrel number 15-6667, with bottling date of 11-16-2015.
According to company fact sheets, JD Single Barrel Select is "the world's only charcoal-mellowed single barrel whiskey."
Jack Daniel's Single Barrel Select Review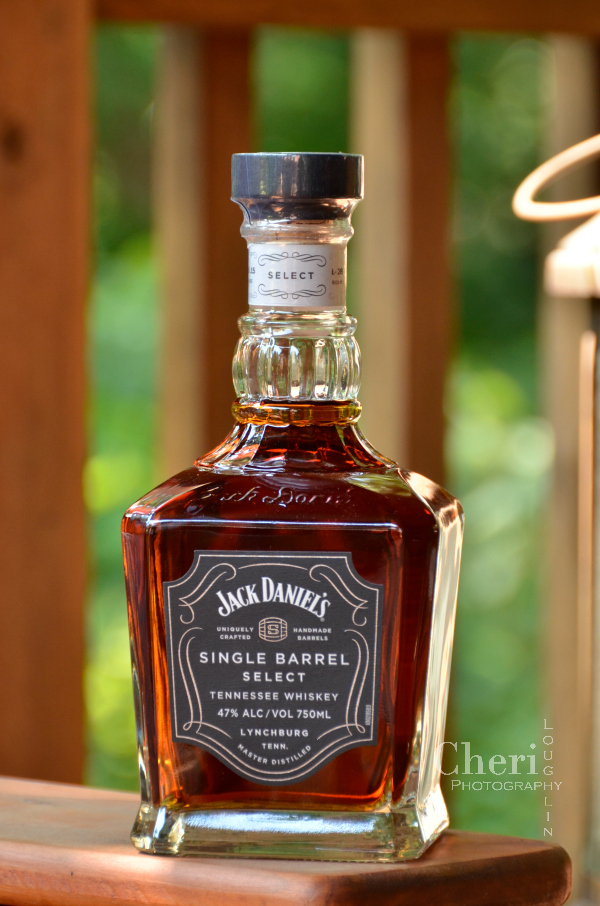 94 proof | 47% alcohol by volume | $45 to $49 price range 750ml bottle
Available in worldwide markets
@JDSingleBarrel on Facebook | @JD_SingleBarrel on Twitter and Instagram
www.jackdaniels.com
First Impressions: The bottle is designed in the style of an elegant decanter. It is topped with a wood top and cork closure. The label is simple, yet charming in black and white with silver flourish. This is a bottle that displays well on a bar top.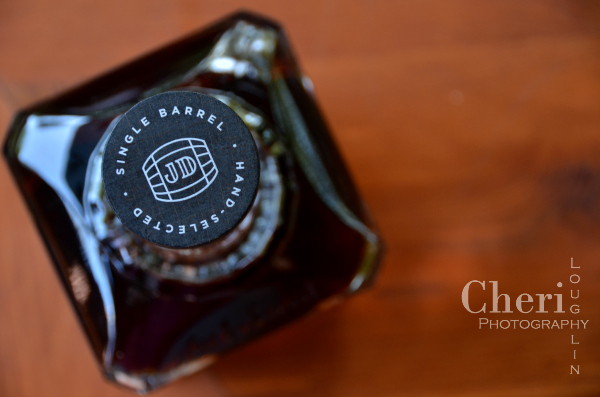 I like to keep bottles that are stylish like this. Soak the labels off and a perfectly good decanter remains for bottling your own cocktails. You will always remember where the bottle came from due to the JD Single Barrel Select stamp on top of the wood closure.
Color: The color is rich and luxurious with deep reddish brown tones. The color reminds me of deep dark cherries.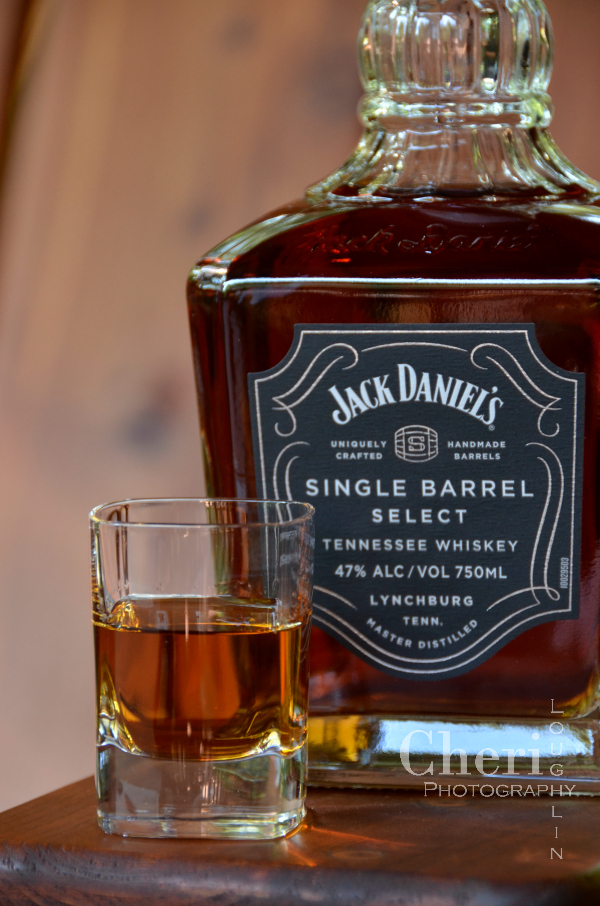 Aroma: I pick up flavor notes of cherry, brown sugar, vanilla, and perhaps a hint of caramel. You might detect a few more aroma variations in your bottle since the taste profile varies ever so slightly from one individual barrel to the next. Overall, Master Distiller Jeff Arnett strives for full-bodied whiskey with smooth, robust profile.
Tasted Neat: This is super smooth! There is silky richness in the texture. It has mild burn and some sweetness in the taste. This is warming throughout.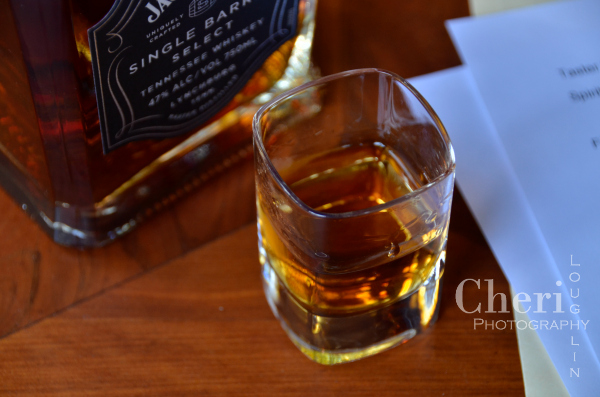 Tasted with Ice: The tiniest bit of ice does not change much of the flavor. The little bit of ice melt does however enhance the flavors. It also takes away the very little burn that was detected neat. Cherry is more pronounced. There is some nuttiness in the flavor. I'm leaning toward pecan or hazelnut in part due to the mild oiliness in the spirit. That factor could also be attributed to the nature of oak barrel aging.
Overall Impressions: This is definitely a slow sipper. Try it neat, with a splash of water or tiny bit of ice to find your preferred way of enjoying this beautiful spirit. The price point is spot on for affordable luxury sipping.
Jack Daniel's Single Barrel Select is perfect for gift giving. Keep this expression in mind during the holidays and for special occasions.
Subscribe to the Newsletter
All content ©2017 Cheri Loughlin, The Intoxicologist. All Rights Reserved. Chat with Cheri @TheIntoxicologist on Instagram and facebook.com/Intoxicologist
Cheri Loughlin is the Omaha writer and photographer behind www.intoxicologist.net. Email Cheri with comments and questions at str8upcocktails at gmail.com.
Jack Daniel's Single Barrel Select Tennessee Whiskey Review