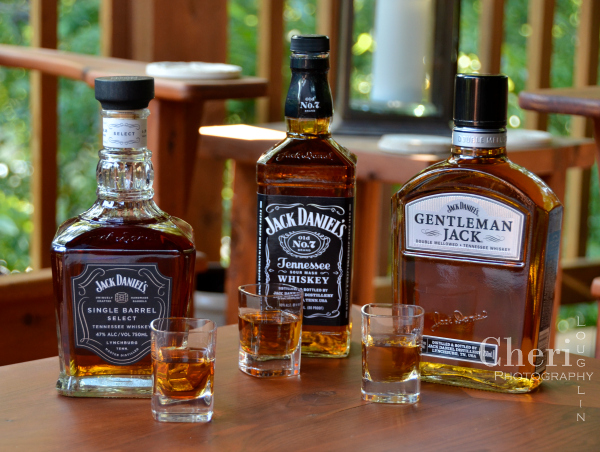 The team and I recently had the opportunity to review a few expressions in the Jack Daniel's product line. Reviews for Single Barrel Select and Old No. 7 posted earlier. Be sure to check out the recipe from the Old No. 7 review that was a smash hit with the tasting team.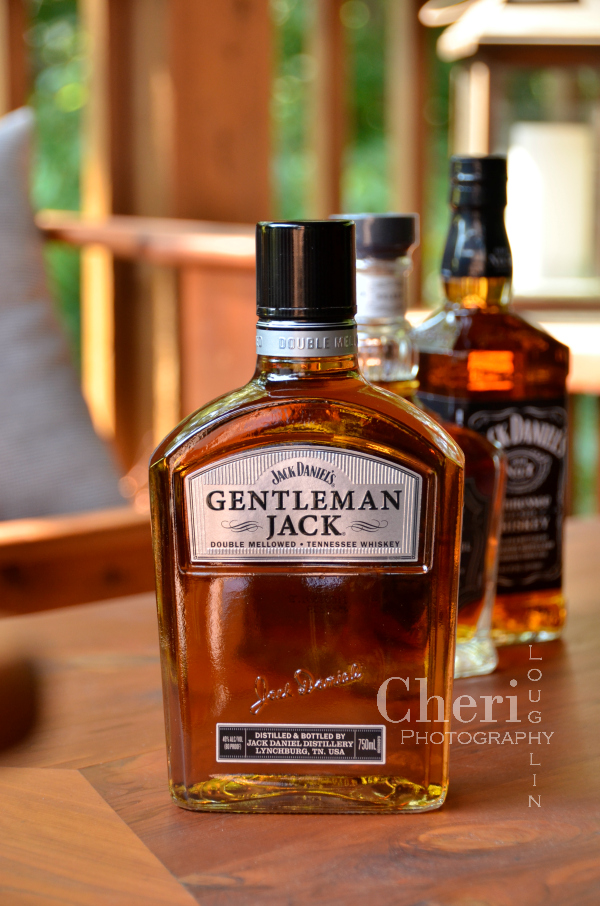 Next up from the Jack Daniel's line of whiskies is Gentleman Jack Rare Tennessee Whiskey. Let me tell you, this one was also a big hit with our tasters. I mean really, what's not to love when whiskey is on the agenda?!
Gentleman Jack Rare Tennessee Whiskey provided by brand representatives. All photos and opinions are my own and that of the tasting team unless otherwise stated.
Gentleman Jack Rare Tennessee Whiskey Review
80 proof – 40% alcohol by volume | $26 to $30 price point
@GentlemanJack on Facebook | @GentlemanJackUS on Twitter
Available worldwide | jackdaniels.com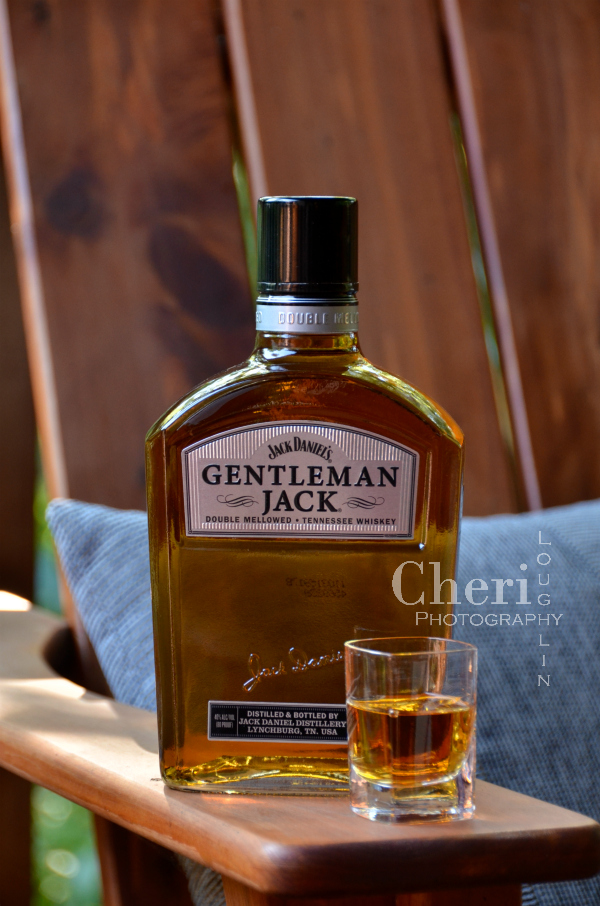 First Impressions: The bottle is stylishly sophisticated.
Color: The color is light amber, but what it really made me think of was a fine steed with beautifully brushed mane filled with reddish highlights.
Aroma: There is no burn on the nose. The spirit is mellow with dark lush fruits, and a bit of barrel. Cherry notes come to the forefront in my opinion.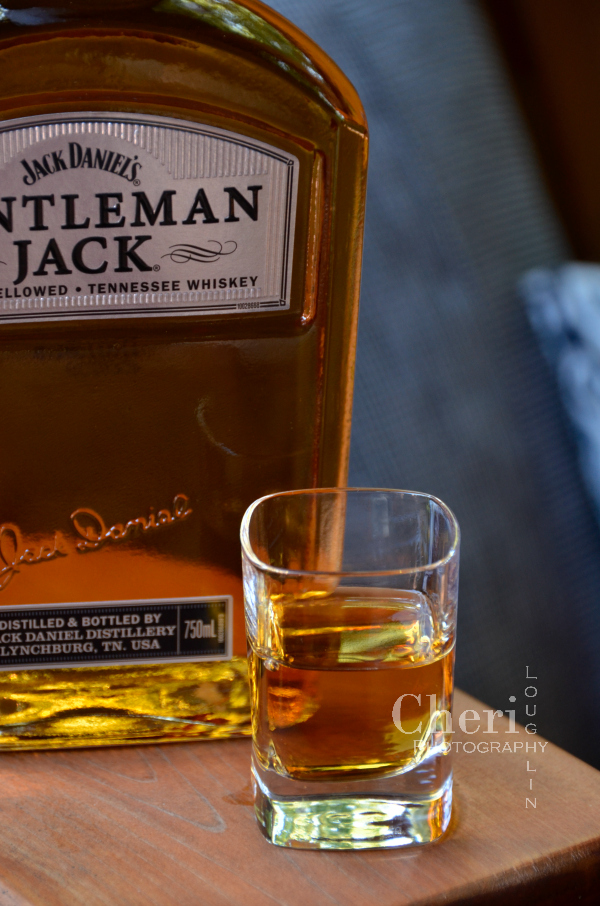 Tasted Neat: There is very little burn tasted neat. The cherry flavor is still there with additional caramel and vanilla notes. The finish is lingering and warm. It gently invites one to indulge in yet another sip.
Tasted with Ice: With ice this spirit rounds out a little more over the tongue. Flavors included dark sweet cherry skin, caramel, vanilla, lightly toasted barrel notes, and barely there sweetness. The sip is complete with gentle warming and lovely light finish.
Overall Impressions: Gentleman Jack is richly flavored with refined gentle finish. It is easily sipped on its own and mixes well in cocktails. The price is affordable for every day sipping, yet the taste is anything but every day or ordinary. Gentleman Jack is an obvious choice for stocking your personal liquor cabinet. It makes a wonderful gift for someone as well.
Gentleman's Manhattan Recipe
The team chose one of my favorite cocktails to sample with Gentleman Jack; the Manhattan. The Manhattan has been around for what feels like forever. The flavor is familiar, but it is also ever changing depending on which brand of spirit is chosen. Gentleman Jack is an excellent fit for this drink.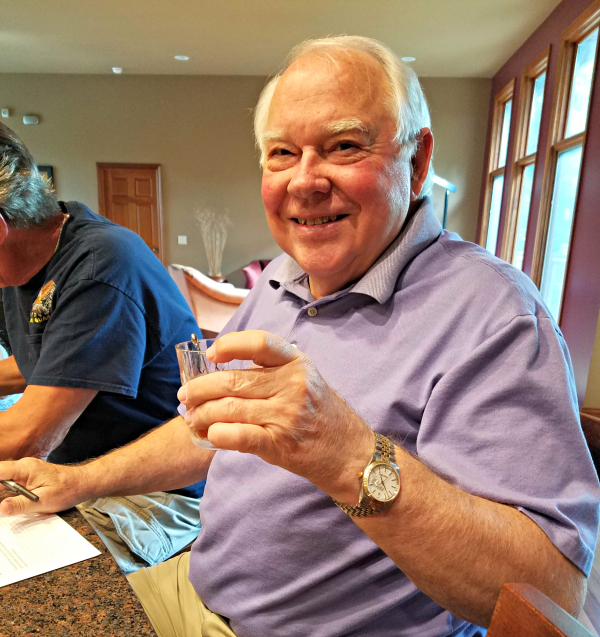 We used the Gentleman's Manhattan recipe as found on the Jack Daniel's website. The only thing we did differently is serve it on the rocks. The team found this an easy drink to make with only four ingredients. The ingredients are pretty common, too, so no scavenger hunt trying to find them. The drink is strong, smooth and full of flavor. But watch out! One team member said this drink can sneak up on you and knock you on your you-know-what if you aren't careful. Sage advice! Drink responsibly.
This recipe is served up and written in parts on the Jack Daniel's Website. For clarity, it is written in ounces with approximate metric conversion.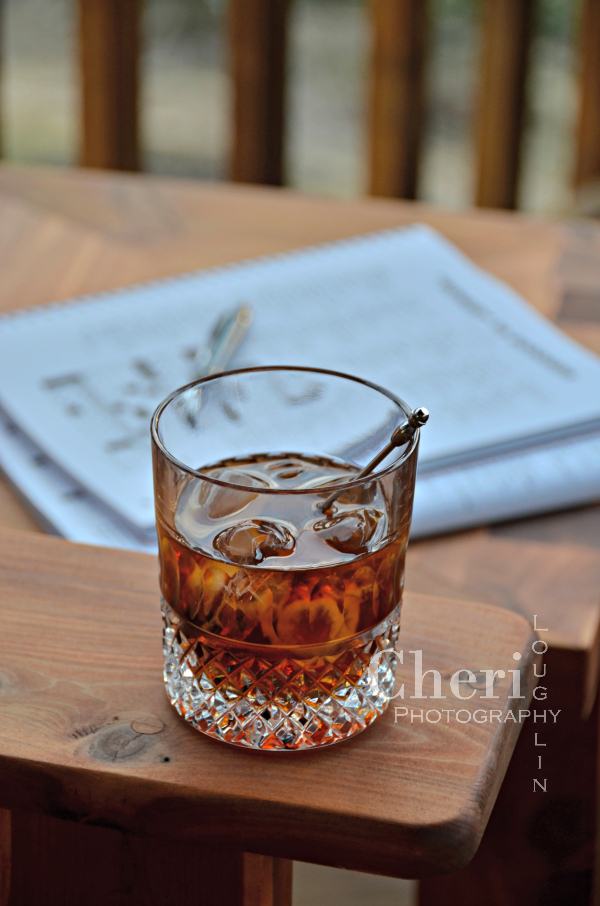 Gentleman's Manhattan
2 ounces (60ml) Gentleman Jack
1/2 ounce (15ml0 Sweet Vermouth
1/2 ounce (15ml) Dry Vermouth
2 dashes Bitters (we used Angostura)
Luxardo Maraschino Cherry – optional
Combine liquids in a mixing glass with ice. Stir until well-chilled. Strain into a chilled cocktail glass or a rocks glass with fresh ice.
Subscribe to the Newsletter
All content ©2017 Cheri Loughlin, The Intoxicologist. All Rights Reserved. Chat with Cheri @TheIntoxicologist on Instagram and facebook.com/Intoxicologist
Cheri Loughlin is the Omaha writer and photographer behind www.intoxicologist.net. Email Cheri with comments and questions at str8upcocktails at gmail.com.
Gentleman Jack Rare Tennessee Whiskey Review