The Three Olives 'O' Face contest was 'O'ver the top astounding with more than 4,000 entries and millions of votes cast for the superlative 'O' Face.  Entrants ranged from professional actors to the average Joe reaching across country from pond to ponderosa.  Those finalists left standing hail from Texas, New Jersey and three catching a cab from New York racing to narrow the playing field.  The competition heats up!  Will this be a reality show TV style gone wild with contestants fighting to win the upper hand utilizing every last trick in the book to rate the best 'O' face?  These finalists are eligible to win a $10,000 National Ad Campaign and trip to NYC.  Stay tuned…  A new contest with fab-'O' prizes may be in your future. Visit the Three Olives website frequently for new contests.
Have you seen the new Three Olives Bubble Flavored Vodka?  It's making a fruity flavor splash in martini glasses across the nation.  See what all the buzz is about with these Three-O Bubble recipes.
Three-O Bubble Martini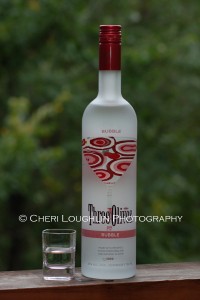 2 ounces Three-O Bubble Vodka
1 ounce Ginger Ale
1 ounce Cranberry Juice
Shake with ice and strain into a chilled martini glass.  Garnish with cherry.
Bubble-O 7
2 ounces Three-O Bubble Vodka
4 ounces Lemon-Lime Soda
Mix in an ice filled glass.  Garnish with lime wedge.
Three-O Bubble Bomb
2 ounces Three-O Bubble Vodka
4 ounces Energy Drink
Mix in a glass filled with ice.  Garnish with a cherry.
Cheri Loughlin is a leading cocktail and photography resource for beverage companies, event planners, businesses and individuals. High resolution cocktail and beverage stock photography images are available in downloadable digital format in the newly redesigned Stock Photography Gallery at www.cheriloughlin.com.
Twitter, Facebook, StumbleUpon – str8upcocktails @ gmail.com – ©2012 Cheri Loughlin-The Intoxicologist, All Rights Reserved. All opinions, reviews and spirits' coverage are the personal opinion and decision of Cheri Loughlin.
Three Olives Vodka Chooses 'O' Face Finalists and Bounces Back with New Bubbles Vodka